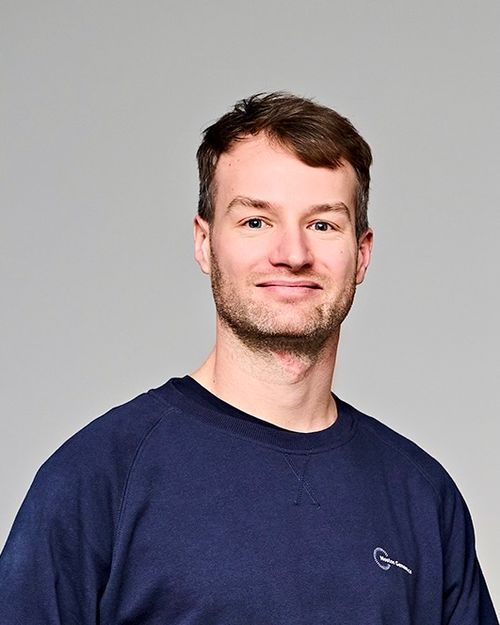 The sequencing and analysis of human DNA have advanced significantly since the initial draft of a human genome that was published as part of the Human Genome Project. With DNA sequencing becoming increasingly cost-effective, the market for genetic testing is growing at an accelerating rate – the market for Next Generation Sequencing (NGS) services has an estimated annual growth of 18.3% from 2022 to 2030. AI presents a range of possibilities for this rapidly growing field, and in this article, Dr. Ansgar Lange of Nostos Genomics explores the future of AI in genetic testing.
---
The Tortoise and the Hare: genetic tests and their interpretation
Genetic diseases are caused by mutations or variants in the human genome, and geneticists must locate the causative variant in order to diagnose these conditions. The first draft made of a human genome, as part of the Human Genome Project of 2003, cost $300 million. Shortly thereafter the cost of sequencing a human genome was estimated to be around $20-25 million. Fortunately, as the competitiveness of the market increased and technology became more widely available, this cost has decreased significantly since then, dropping to as low as $200. This cost reduction has led to rapid growth in the Next Generation Sequencing (NGS) market, making genetic testing much more accessible. 
Although sequencing itself is becoming cheaper, interpreting the data has not and is still a labor-intensive process as it is relying on the human expertise of so-called variant scientists. The more tests are being done and the more extensive these tests are, the more challenging the interpretation becomes due to the amount of data. Looking for relevant information in this data is like looking for a needle in a haystack, as many variants are benign or of uncertain significance (VUS), which means it is not known whether they are pathogenic or not. Finding relevant variants and interpreting their pathogenicity is done by a specialist, making interpretation a bottleneck that is labor- and cost-intensive.
Applications for AI in genetic testing
There are interesting AI applications addressing the bottleneck of data interpretation in genetic testing. One, for instance, is improving the accuracy and speed of genetic testing. AI algorithms can be used to automate many of the steps involved in genetic testing, like data analysis and interpretation of results. This can support variant scientists in improving the accuracy and speed of genetic testing, making it more accessible and affordable for patients and healthcare providers.
Another application can be found in identifying novel genetic mutations and variations that may be associated with rare diseases. AI algorithms can be trained to analyse large amounts of genetic data and identify patterns and variations that may be associated with rare diseases. This can help researchers and clinicians identify potential genetic causes of rare diseases and develop targeted treatments. This is particularly interesting for identifying variants of uncertain significance as, for instance, pathogenic – which is already being done.
Personalized medicine can also benefit from AI, where algorithms support the development of treatment plans based on a patient's genetic profile. By analyzing a patient's genetic data, AI algorithms can help clinicians develop personalized treatment plans that are tailored to the specific mutations and variations present in a patient's genome. This can improve the effectiveness of treatments and help to reduce the risk of adverse side effects.
As AI is becoming increasingly more powerful, new and more sophisticated applications in the field of genetic testing are continuously developed. AI-driven approaches have the potential to significantly reduce the time it takes to identify and diagnose rare diseases while improving accuracy and reducing costs. This could have a huge impact on the lives of patients and their families, as well as on the healthcare system as a whole. It is an exciting field to keep an eye on – as the sky seems to be the limit.
---
About Dr. Ansgar Lange
Dr. Ansgar Lange – Nostos Genomics COO Dr Ansgar Lange is a commercial health-tech leader with a Ph.D. in health economics. Prior to joining Nostos Genomics in early 2021, he served as COO of a UK startup and helped it grow from 8 to 2000 employees and $100 million in revenue. At Nostos he oversees partnerships and drives business development.