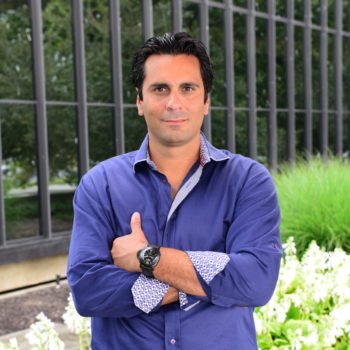 How secure is your data? If your organization does not have the right security certifications in place, it's not a matter of if a data breach will occur – but when. A lack of regulatory compliance, network and technical vulnerabilities, unencrypted information, unsecured mobile devices, and weak credentials all play a part in putting a healthcare organization at risk for a data breach.
Today, the cost of a data breach comes with a hefty price tag – an average of $9.44 million in the U.S. alone, according to IBM Security's 2022 Cost of a Data Breach Report. Not surprising, the healthcare industry gets hit the hardest with an average of $10.1 million per data breach.
In just the first six months of 2022, the healthcare sector suffered about 337 breaches according to Fortified Health Security's mid-year report. More than 19 million records were implicated. In addition to the monetary costs stemming from a data breach, organizations also face remediation activities, regulatory inquiries, service disruptions, and a hit to their reputation.
How Can a Data Breach Be Prevented?
The first step in preventing a data breach is to utilize solutions and services that meet strict regulatory compliance standards. Cloud-based fax solutions, for example, make it possible for organizations to keep pace with the myriad of PHI and business-critical information being transmitted every day while offering more security and reliability than email and traditional fax machines ever could.
When choosing a cloud-based fax service provider, it's essential for healthcare organizations to verify that their chosen provider meets or exceeds HITRUST CSF, PCI DSS, and SOC 2® cybersecurity framework criteria , thus ensuring that all regulatory compliance standards for data protection are met. Here's a quick overview of each framework and standard:
HITRUST CSF – The HITRUST Common Security Framework (CSF) has become the gold standard for compliance framework in the healthcare industry as it addresses the requirements of existing standards and regulations including HIPAA, PCI, COBIT, NIST, ISO, FTC Red Flag, and state laws.

PCI DSS – The Payment Card Industry Data Security Standard (PCI DSS) is a set of security requirements that helps organizations protect their payment systems from data breaches, fraud, and theft of cardholder data.
SOC 2® – The voluntary compliance standard Service Organization Control (SOC) 2, developed by the American Institute of CPAs (AICPA), specifies how organizations should manage customer data. The standard is based on the following Trust Services Criteria: security, availability, processing integrity, confidentiality, privacy.
Show Me Your Certifications
The days of an organization simply saying "We are HIPAA compliant" without proving it are long gone. Self-attestations or self-audits should be a red flag to any organization that processes confidential information.
Organizations must require their cloud vendors to be third-party audited. Independent software vendors (ISVs) that offer products utilizing cloud services must also do their due diligence and ensure that their cloud services provider has third-party certifications such as HITRUST or PCI DSS compliance to protect their customers' data and their reputation as a trusted vendor.
Multiple defense-in-depth strategies should also be implemented into the technology, such as end-to-end encryption over the internet, to guarantee that patient data and business-critical information remain protected. Encrypting data while in transit and at rest can ward off data breaches and keep sensitive information such as social security and credit card numbers safe from the dark web. Even if a cybercriminal was able to access the data, it would be indecipherable. Most importantly, end-to-end encryption schemes allow secure transmissions even over unsecured channels.
If you're ready to protect your organization from data breaches, it's easier than you think – choose a cloud-based fax provider that is HITRUST CSF and PCI DSS certified, ensuring HIPAA and SOC 2 compliance. While it may cost them a significant amount of money and time to ensure that these rigorous regulatory compliance standards are met, the right provider knows that's worth every penny to prevent a cyberattack and the ripple effect it has on customer trust and your company's reputation.
---
About Paul Banco
As CEO of etherFAX, Paul Banco is responsible for the strategic direction of the company and leads technology development, including the patented etherFAX and etherFAX SEN intellectual property. In 2009, he identified the need to leverage the cloud for secure document delivery and co-founded etherFAX with fellow telecom industry veterans.