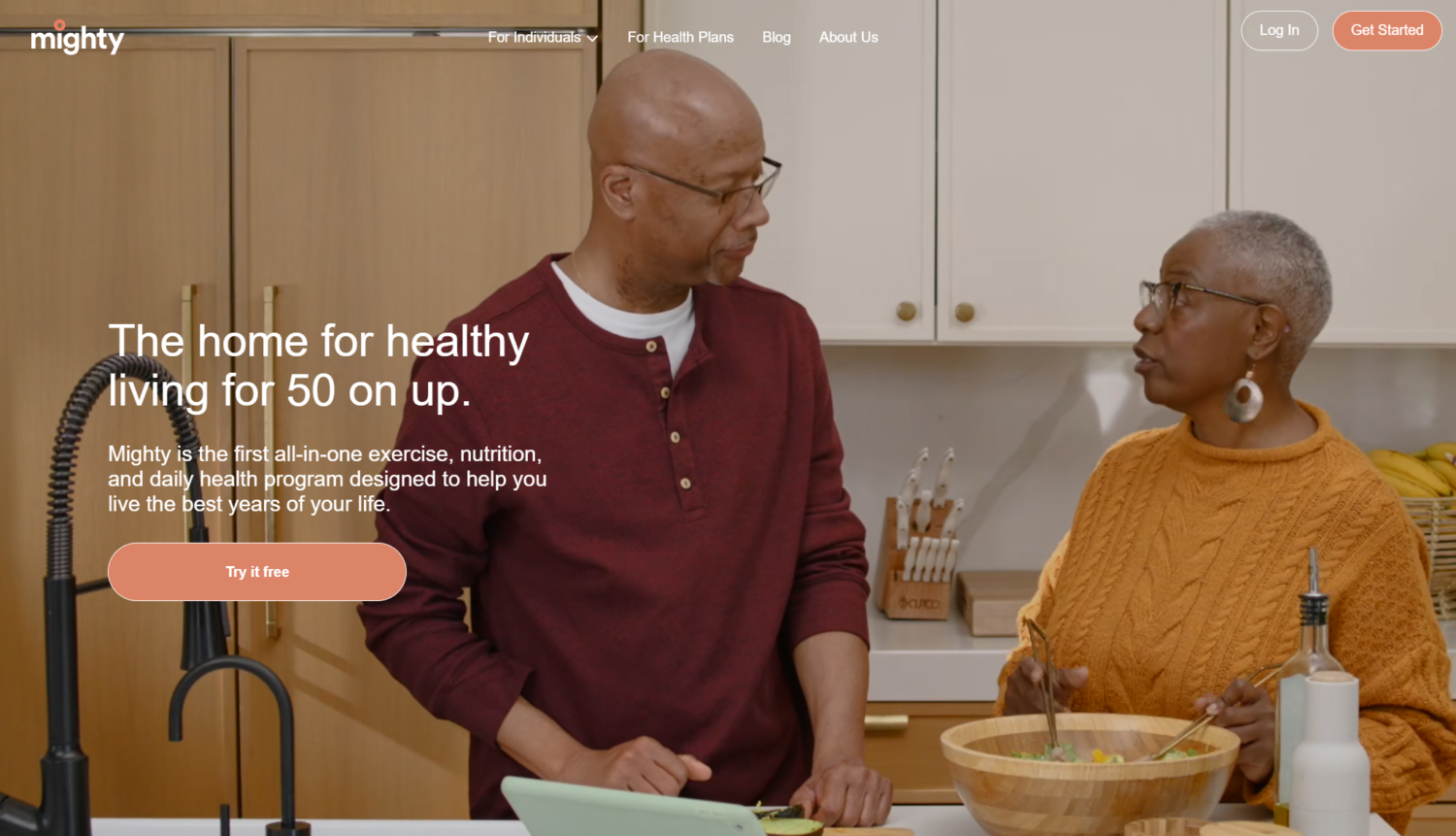 What You Should Know:
Mighty Health, the first all-in-one daily health program designed for adults ages 50 and up, today announced $7.6M in new financing co-led by Will Ventures and GFT Ventures.
– Mighty Health has built the modern home for healthy living for 50 on up, offering aging adults access to personalized and holistic health guidance through joint-friendly workouts, chronic condition-specific programs, custom nutrition plans, and 1-on-1 health coaching.
The home for healthy living for 50 on up
Founded in 2019 by tech entrepreneurs James Li and Felipe Lopes and Columbia University Medical Center Vice Chair of Research Dr. Bernard Chang, Mighty Health is on a mission to provide people entering the second half of life with tools and resources to reverse chronic disease and pain and feel stronger every day. The Mighty Health board of advisors includes New York Times bestselling author of Originals and behavior change expert Adam Grant, Care.com founder Sheila Marcelo, and leading cardiologists, geriatric specialists, and other healthcare experts. Mighty Health is the the first all-in-one daily health program designed for adults ages 50 and up—covers more than 9 million Americans nationwide through partnerships with leading Medicare Advantage and commercial health plans. The app has supported more than 200,000 individuals to date, with exciting plans for expansion and new offerings.
Unlike fitness supplemental benefits traditionally offered by health plans, Mighty Health provides holistic health guidance beyond fitness, paired with human accountability and a fun, vibrant community. In addition to more than 250 low-impact workouts, Mighty Health members enjoy a comprehensive library of personalized grocery lists and recipe recommendations, guidance on relevant health topics including sleep and arthritis, live virtual events such as cooking classes, meditation sessions, and doctor Q&As, and their own certified health coach. Coaches text with members on a near-daily basis to check in on progress, provide encouragement and accountability, and address questions or needs that arise.
Availability
Mighty Health is available directly to consumers and fully covered as a free health benefit by Medicare Advantage and commercial health plans for over 9 million lives nationwide, including through partnerships with Gympass, Forma, and top national health plans. This next phase of growth will see Mighty Health rapidly expand their partnership footprint and launch multiple in-depth chronic disease programs, solidifying the platform's place as a centralized hub for not only fitness, nutrition and general wellness, but also the most common concerns and conditions as an aging adult.