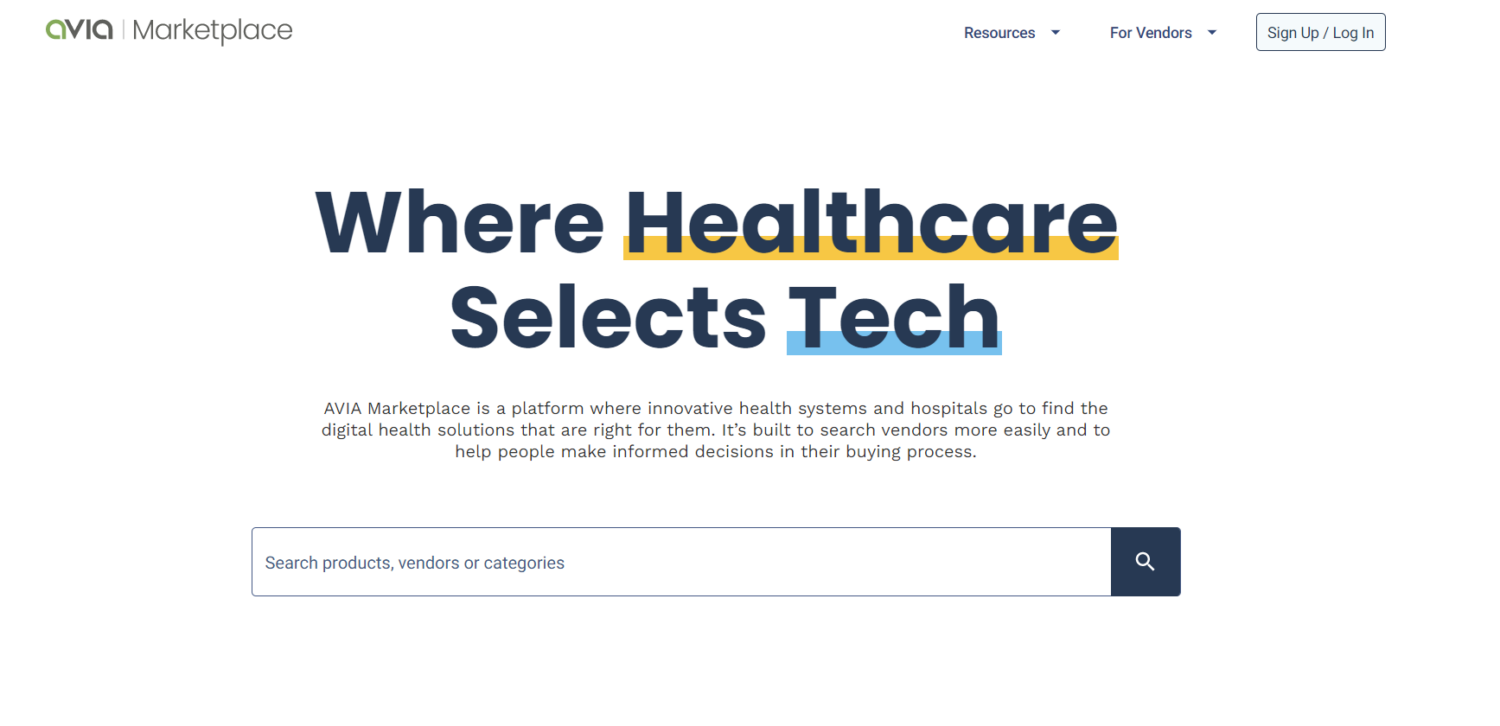 What You Should Know:
– AVIA just announced the launch of AVIA Marketplace, a vendor selection platform available for free. It provides a one-stop shop for hospital and health systems executives to research and select digital health solutions for their transformation journey. The AVIA Marketplace is the first step in a broader suite of offerings to help digital health companies bring the greatest capabilities to market—strengthening both sides of the ecosystem.
– The platform streamlines vendor selection and matching by providing digital buyers with robust information, such as product comparisons, personalized match scores, and detailed product reports. Also, it has tailored search parameters based on EMR integration, organization size and type, and what solutions are used by similar organizations.