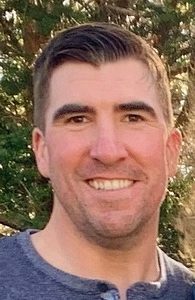 Faced with shifting regulations, growing administrative complexity, high-dollar claims, and the looming potential of audits, payment integrity is an increasingly important priority for payers. Payers realize that when they make the correct payments to providers initially, they increase trust, reduce provider abrasion, and lower appeal rates.
Traditionally, many health plans have outsourced payment integrity work to vendors who perform reviews, and then return the results to those health plans. However, much of the outsourcing industry works on contingency fee schedules and is primarily paid for finding errors.
Health plans have grown tired of paying for the same consistent errors across claims, which is why more organizations are adjusting their payment integrity approach. To decrease costs, increase accuracy and improve transparency into their payment integrity reviews, an increasing number of payers are looking to shift programs to in-house by hiring nurses and auditors to analyze and validate claims.
Why the emphasis on payment integrity?
Although we are projected to see a decrease in U.S. healthcare spending after the height of the COVID-19 pandemic, we are still experiencing a steady growth of 4.2 percent in 2021 according to a report published in the journal Health Affairs. National health spending is expected to grow at an average annual rate of 4.9% over the course of 2022 through 2024 and reach $6.8 trillion by 2030. While some of that rapid increase can be attributed to continued costs associated with the COVID-19 pandemic, healthcare spending has been outpacing economic growth for decades.
CMS expects national healthcare spending to grow at an average annual rate of 5.4% through 2028, outpacing the average projected growth in the gross domestic product (GDP) by 1.1 percentage points. By 2028, the healthcare industry's share of the economy is projected to increase to a whopping 19.7% of GDP, according to CMS. According to a study by Humana and the University of Pittsburgh School of Medicine, about 25% of U.S. healthcare spending can be attributed to waste, which includes failure of care delivery, failure of care coordination, overtreatment or low-value care, pricing failure, fraud and abuse, and administrative complexity.
Amidst these trends, payers are also having to react to new regulations that may change the way they interact with providers. For example, CMS recently released the final rules associated with the No Surprises Act, which is intended to restrict surprise billing for patients who get emergency care, non-emergency care from out-of-network providers at in-network facilities, and air ambulance services from out-of-network providers. As more new regulations are issued, payers may need to strengthen payment integrity strategies to ensure compliance.
Finally, payers are not immune to the workforce challenges that have appeared across healthcare and other industries as part of "The Great Resignation." Across the globe, more than one in five workers plan to quit their jobs in 2022, according to a PwC survey of more than 52,000 workers in 44 countries and territories. As employees head for the exits, they often take valuable institutional knowledge pertaining to payment integrity processes and best practices with them.
Discovering the right payment integrity approach
These factors and more are driving payers today to seek out new solutions to ensure payment integrity. These solutions can help payers ensure timely payment and records retrieval, lowering the need for specialty clinical claims and coding experts on staff, according to Frost & Sullivan.
When adopting payment integrity solutions, payers may elect to insource or outsource the work or implement a hybrid model that combines facets of both approaches.
Outsourcing: When outsourcing payment integrity functions, payers contract with third-party experts who handle claims processing on their behalf. Payers may choose to outsource some or all of their payment integrity work, which includes fraud, waste, and abuse detection; coordination of benefits; and itemized bill review.
Outsourcing is a worthwhile strategy for health plans that are feeling the effects of the labor-market crunch. By contracting with a team of outside experts, health plans can realize revenue gains without needing to hire additional personnel or purchase new technology.
Insourcing: Conversely, insourcing entails performing payment integrity functions with a payer's own employees and resources. Payers interested in this option should begin by mapping out routine, manual steps that can be partially or fully automated by leveraging technology. Additionally, insourcing requires payers to establish or acquire advanced payment integrity capabilities, which often necessitates training staff on proper usage.
Hybrid: This approach splits the difference between insourcing and outsourcing, enabling payers to retain control and transparency into the process, while also leveraging the knowledge, resources, and technological capabilities of outside payment integrity experts.
Payers looking to refine their payment integrity programs will need to find the right vendor partner to meet them where they are. Regardless of whether they are looking to move the process in-house, keep outsourcing or do a little bit of both, selecting the right payment integrity partner can ease the implementation of new and efficient approaches, while avoiding lengthy review timelines that result in penalties, late fees and unnecessary provider abrasion.
---
About Steve Lang
Steve Lang has more than 15 years of experience partnering with large payer and at-risk provider clients helping them implement technology to create efficiencies across their enterprises. With expertise in areas like risk adjustment, population health and payment integrity, Steve continues to work with payers and providers to meet them where they are and find the right solutions to solve their problems.