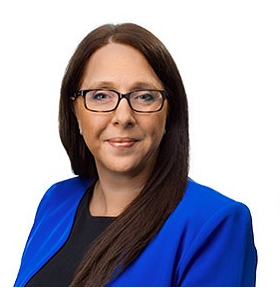 The announcement in September 2022 that the health tech company Iodine Software was entering into a partnership with the software platform TruCode "to upend clinical administration using artificial intelligence" serves as one of the more recent reminders of AI's considerable impact on the healthcare sector.
Certainly, it will be felt not just in the administrative realm, but also in the clinical and operational aspects as well. And given the challenges presented by a rapidly aging population, it is readily apparent that innovation like AI – defined by Deloitte as "computer systems able to perform tasks normally requiring human intelligence" – is sorely needed in order to increase efficiency, reduce costs, personalize care and improve outcomes.
It is estimated that the global healthcare AI market, valued at $6.9 billion in 2021, will mushroom to $67.4 billion by 2027, as the sector continues its digital transformation, a process accelerated by the pandemic. While 45 percent of medical organizations either began using AI systems or were considering their implementation in 2019, 84 percent were so inclined in 2020.
Going forward, the primary challenge involves the ongoing "Silver Tsunami," which is seeing 10,000 Baby Boomers turn 65 every day. By 2030, two of every 10 Americans will be over that age, up from 14.5 percent at present. Not to be forgotten, either, is how much care seniors might require, given the fact that six of every 10 Americans currently suffer from chronic conditions and the fact that the likelihood of finding oneself in such circumstances increases with age.
Meanwhile, there is expected to be a shortage of between 54,100 and 139,000 doctors by 2033, according to the Association of American Medical Colleges (AAMC).
In short, there will be fewer doctors to care for more patients – patients who have greater needs, no less. Clearly, then, healthcare organizations are going to have to get creative to remedy such daunting problems. Just as clearly, technology like AI is going to have to be at least part of the answer.
Count Dr. Rick Newell, CEO of Inflect Health and Chief Transformation Officer of Vituity Healthcare, among those who extol the virtues of this technology. As he wrote in an April 2022 Forbes post: "In the history of mankind, I don't think there has ever been a more powerful way to solve problems with novel insights than through the use of AI."
He went on to praise "its ability to solve fantastically complex mathematical problems and discover the subtle and nuanced relationships between data," which, he added, "has incredible potential to improve healthcare."
And indeed, the explosion of data demands that new technologies be brought into play in order to store, analyze and organize all that information – to, really, maximize its use. Statista estimates that 97 zettabytes (i.e., 97 billion terabytes) of data will be created, captured, copied, and consumed in 2022 – in all sectors, all around the globe. That would represent a dramatic increase from 2020, when 64.2 zettabytes were in circulation, but should also be kept in perspective since it is estimated that 181 zettabytes will be in circulation by 2025.
Specific to healthcare, AI, which possesses pattern-recognition skills, not unlike those typical of human intelligence, can help transform unstructured data into structured data by detecting the vital elements in the former. Moreover, AI can be used in combination with blockchain – a decentralized online ledger – to remove silos and achieve organizations' long-held goal of interoperability. That ensures a more personalized care journey and more favorable outcomes.
Additionally, consider AI's role in the development of the coronavirus vaccine, specifically the one originated by Pfizer/BioNTech. That technology reduced the process of analyzing clinical-trial data from a month to less than a day, helping make it possible to roll out the drug in under a year.
AI also improved the analysis of digital images, as when it identified COVID-19 on chest X-rays. Further, it can aid patient flow, minimize dosage errors and augment telehealth platforms. It can be used in a senior's robotic pet, or to decode the data collected by the sensors placed by loved ones in the home of an elderly parent afflicted with dementia.
Finally, let us return to the Iodine/TruCode example, mentioned above. In that case, AI will be used to ensure that clinical documentation is coded correctly, which according to a news release is a major cause of lost revenue. Not to be forgotten, either, is the way in which such technology eases clinicians' administrative burdens, a major cause of burnout.
In sum, AI is very much interwoven in all aspects of a healthcare organization's workings, whether clinical, operational, or administrative. It is fair to say that technology will only become that much more important to such organizations in the years to come, as the challenges they face increase in scope.
---
About Melissa Powell
Melissa Powell is the COO of Genesis HealthCare, a network of 250 facilities across 22 states. She has nearly 20 years of experience coordinating, assessing and improving senior care in New Jersey and New York City.