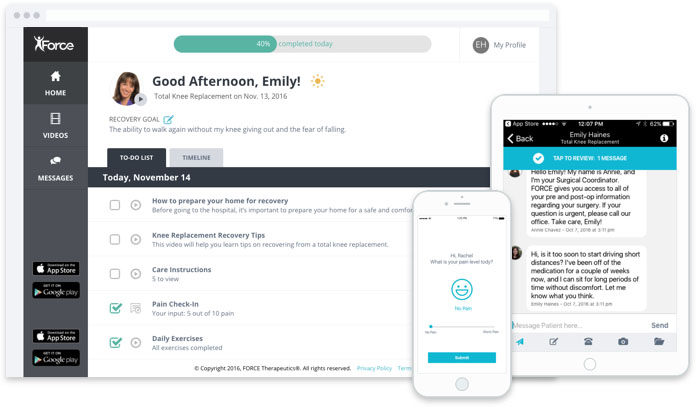 What You Should Know:
– Force Therapeutics, a full-suite digital care management platform, announced today its availability in AWS Marketplace, a curated digital catalog that makes it easy for customers to find, buy, consume, and manage third-party software, services, and data that customers need to build solutions and run their businesses.
– Through AWS Marketplace, health systems, physician practices, and ambulatory surgical centers will now be able to enjoy the simplified procurement that AWS Marketplace offers. In addition, current AWS customers can maximize existing investments on AWS and existing enterprise discounts when paying for the Force platform.
Force Therapeutics Background
Healthcare providers rely on the Force platform to deliver provider-prescribed care pathways, digital education, and remote physical therapy to musculoskeletal (MSK) patients recovering from injury or surgery at home. Patients are connected to their care teams via remote monitoring and messaging tools and are routinely prompted to report their progress and complete patient-reported outcomes assessments. Clinicians use near-real-time status updates to monitor patients' therapeutic progress and identify at-risk patients in need of intervention, supporting improved outcomes while reducing care variation and costs associated with in-person visits and avoidable readmissions.