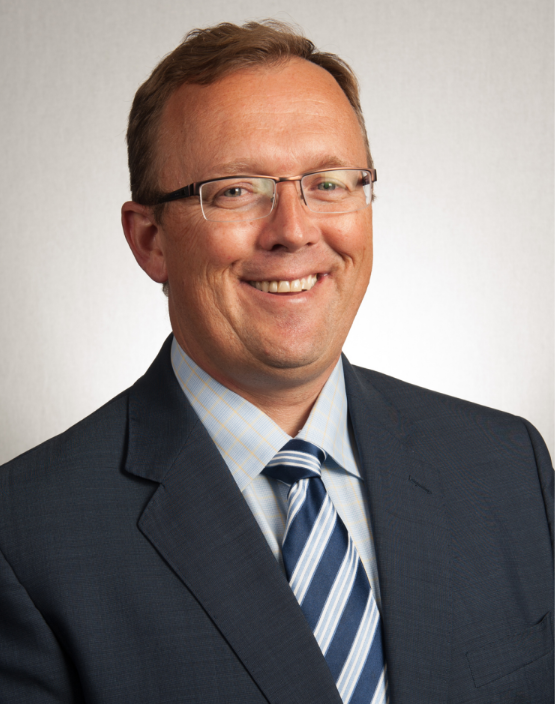 Here's what we know from decades of research: Hearing loss affects health and well-being, but people with hearing loss are often reluctant to wear hearing aids. Of course, they're doing themselves no favors. But when they do finally opt for hearing assistance (on average, about seven years after they learn they need it), we also now know that the longer people wear hearing aids — throughout the day, for instance, rather than just in certain situations — the healthier they tend to be. Better hearing leads to greater well-being.
Recently, the World Health Organization estimated more than 1.5 billion people worldwide live with hearing loss, a staggering number that the WHO predicts could grow by 1 billion. The health ramifications could be significant. Hearing loss has been linked to an increased risk of cardiovascular disease, diabetes, and other conditions, and social isolation caused by hearing loss has been linked to depression, cognitive decline, and dementia.
Recognizing the connection between hearing health and general health is critical, but equally important is empowering patients with lifestyle solutions that help strengthen that connection and give people the power to improve their lives through better hearing.
Traditional hearing aids are clearly a solution if patients wear them. But a new class of digital wellness hearing aids is another. The former focuses largely on sound amplification; the latter on enhanced communication, engagement, and overall well-being — through amplification, yes, but also through advanced sound processing, sensor technology, artificial intelligence, and real-time health tracking. A Fitbit for the ears, but better.
Hearing Aids as Fitness Trackers
Several years ago, the first hearing aids to include built-in fitness trackers came to market. In addition to amplifying sound, they could track steps — a notable advance considering the growing market for wearable technology like Apple Watch, Fitbit, and others. Global sales of such wearable devices are expected to grow to $114 billion in 2028 from $36 billion in 2020, according to Fortune Business Insights.
In the years since, hearing aid technology has advanced much further, creating the conditions where hearing aids can serve as universal wellness devices, not only tracking steps, but also monitoring social engagement, overall activity, and actual wear time. When hearing aids become a lifestyle choice and not just a healthcare solution, they can have a more profound effect on well-being. To many, earbuds and wearables are already lifestyle devices. For the billions worldwide who also require hearing assistance, hearing aids that combine lifestyle functions with leading-edge sound processing, clarity, and amplification create a more holistic approach to healthcare.
There are two key ways in which today's top wellness hearing aids are more advanced than yesterday's. First is their integration of greater sensor technology for detecting the world around the wearer. Second is innovative processing for distinguishing and enhancing the wearer's own voice. Each contributes to far greater hearing health, regardless of fitness tracking. Sensors help the hearing aids adjust sound, for instance, when the wearer is in motion. Unique digital processing isolates the wearer's voice and improves its sound to overcome a common communication challenge of hearing aid users — they hate the way hearing aids make them sound to themselves.
These two hearing technology advances, combined with accelerometer technology that, frankly, does a better job of tracking steps when integrated into hearing aids than worn on the wrist, forms the foundation of this new generation of digital wellness aids. At Signia, we call it My WellBeing and it capitalizes on the innovations we've made in hearing health to address general health.
Encouraging Longer Wear Times, Physical Activity
The ultimate goal is to encourage patients to wear hearing aids and wear them longer. Studies show that usage time can help determine perceived benefit, with six or more hours of wear time per day seen as a threshold. And the health benefits of hearing aids are widely known. People tend to be more active when they can better hear environmental cues during their morning jog or gym workout. They engage more with others when they're confident in their ability to hear and communicate.
Certainly, advances in hearing aid design encourage longer wear times. Electronic miniaturization and leaps in software processing have enabled hearing aid form factors that are far more discrete, even fashionable. And the introduction of easily rechargeable hearing aids has been a big step in encouraging wider adoption. But the incorporation of wellness features stands to further encourage longer, healthier usage.
A Foundation for Hearing Wellness
The wellness features of these hearing aids fall into four areas: wear time, step tracking, activity tracking, and social engagement. The first two are straightforward: Encouraging people to wear their hearing aids longer remains the core goal, and delivering more accurate step counts without a separate tracker are now table stakes for such wellness aids.
The second two represent the further evolution of hearing aids into overall, holistic health platforms. Activity tracking is possible through the various motion sensors currently used to aid sound processing. The sensors can track when a person is engaged in a moderate activity (a brisk walk) or more intense activity (a run).
In and of themselves, advanced motion sensors can greatly improve the hearing experience of hearing aid wearers. When they double as integrated wellness trackers, they can be a game-changer. Better overall health through better hearing health should be the goal of all healthcare professionals. This new category of wearable wellness devices provides that critical link.
---
About Brian Taylor
Brian Taylor, AuD  is a Doctor of Audiology and Senior Director of Audiology for Signia.  The Signia Augmented Experience (AX) technology platform now includes My WellBeing, a set of features accessible through the Signia app to promote general health. Signia Styletto AX is the first to include My WellBeing.
He is also the editor of Audiology Practices, a quarterly journal of the Academy of Doctors of Audiology, editor-at-large for Hearing Health and Technology Matters and adjunct instructor at the University of Wisconsin. Dr. Taylor has authored several peer reviewed articles and textbooks and is a highly sought out lecturer. Brian has nearly 30 years of experience as both a clinician, business manager and university instructor.