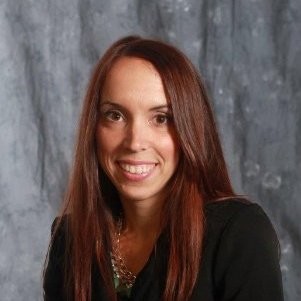 In late September, the Senate Finance Committee released a bipartisan discussion draft bill that aims to address the nation's crippling behavioral healthcare crisis by providing funding for 4,000 Medicare Graduate Medical Education psychiatry residencies over the next decade.
Four thousand more psychiatrists are certainly a step in the right direction, but there is still much work to be done in light of projections that we will be short between 14,280 and 31,091 psychiatrists by 2024.
Additional planned federal steps, such as expanding the Medicare billing scope for social workers and incentivizing psychiatrists to practice in recognized provider shortage areas, might help further close the gap.
But, to really address the enormous shortfall of behavioral health workers and contend with the growing incidence of behavioral health concerns across all socioeconomic groups, we need to do more to maximize the contributions of the professionals we have right now.
How? Through telemedicine. After so much care went online during COVID-19, patients of all ages and backgrounds have completed a crash course in virtual care – and they are liking the results. In 2022, 17 percent of people sought out virtual mental or behavioral healthcare compared to just 11 percent in 2021, according to research from Cigna's Evernorth services group. Both employers and health plans are equally eager to make virtual behavioral health access a permanent feature of their offerings, the report added.
Telemedicine makes it easier for more patients in a wider geographical area to connect with skilled providers without the challenges of transportation, childcare, or taking excessive time off work.
Take the example of the Indian Health System (IHS), which serves extremely remote and vulnerable American Indian and Alaskan Native communities across some of the most rugged and poorly connected regions in the country. Through telemedicine, IHS patients can get consistent, culturally competent care from highly qualified social workers and psychiatrists at their local clinics or even in their homes – care that would be close to impossible if these communities had to rely solely on in-person behavioral healthcare.
These initiatives are just the beginning for virtual behavioral healthcare. But, to capitalize on the momentum, we must act swiftly to remove the policy, technical, and financial barriers to remote care.
The challenges posed by telehealth licensures, such as long wait times and excessive costs, can be addressed through enhanced interstate collaboration. In addition, we can alleviate barriers to care by eliminating any requirements for an in-person visit prior to a telehealth encounter. Lastly, we need to dramatically boost investment in broadband internet connectivity for rural areas, which are among the hardest hit with behavioral health issues and provider shortages.
All three of these pieces need to be in place to start making a dent in the nationwide need for accessible, affordable, and meaningful behavioral health services. Only then can we develop a sustainable, high-quality network of virtual clinicians to stem the rising tide of mental and behavioral health concerns.
---
About Kristi Sidel
Kristi Sidel serves as the Director of Behavioral Health Services at Avel eCare in Sioux Falls, SD. Sidel's background includes working in clinical environments of behavioral health, primary care and quality improvement. She joined the Avel eCare team in 2019. Kristi launched the first of its kind telemedicine certificate program that created a standard for delivery of telemedicine. With more than 15 years of experience in improving the quality of healthcare, Sidel is focused on collaborating with others to improve outcomes, increase efficiency, develop team members and delivering excellence at all levels. Sidel is a Registered Nurse who holds a master's degree in healthcare administration from Clarkson College, Omaha, NE.