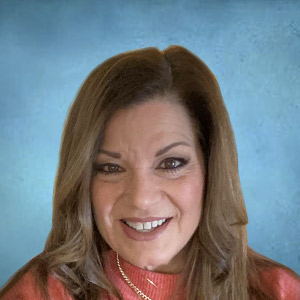 As the healthcare industry continues to embrace new technologies, remote patient monitoring (RPM) is becoming established as a way to help chronic patients remain in their homes with health supervision to prevent unnecessary hospital admissions and visits to the emergency department, urgent care facility, or physician's office.
RPM has been known for its ability to monitor a patient's vital signs in near real-time and provide quantitative data to their care team over time. Having patients take and transmit vital sign measurements like blood pressure, heart rate, oxygen levels, temperature, weight, and blood sugar frequently to an RPM platform provides nurses and physicians with this important information remotely, helping inform their clinical decision-making about a patient's care.
Healthcare professionals can also spot patterns over time; for example, increases or decreases in weight or blood pressure daily might signify a decline that could lead to a hospital stay.
But quantitative data is just one of the inputs to RPM systems. Best-in-class solutions incorporate clinical pathways that ask symptom and well-being questions that elicit qualitative data (also known as non-numerical data) as part of a patient's daily RPM usage, adding to the quantitative data to create a more comprehensive picture of the patient's current health status. These might be questions based on the quantitative data they see; for example, if their blood pressure is registering as high, they might ask:
∙ "Are you experiencing any headaches today?"
∙ "On a scale of 1-10, how bad is your pain?"
∙ "Have you had any bloody noses?"
∙ "Have you had any problems with your vision?"
∙ "Have you seen any blood in your urine?"
If warranted, the conversation can be elevated to a video call so that the nurse or healthcare provider can use visual data (also known as observable data), such as a live video, to affirm or refute patient distress suggested by electronically transmitted data. This additional data can help spot inconsistencies in how the RPM equipment is being used or help detect that a patient is suffering from symptoms that traditional telehealth solutions can't capture, such as a cough, clammy hands, an unusual pallor to the skin, fatigue, confusion, dizziness or other symptoms.
The role of cellular
RPM solutions usually connect to the internet via Wi-Fi or cellular. Cellular is emerging as the connectivity method of choice because of its reliability. Some of the benefits of using cellular connectivity for RPM solutions include:
∙ Ubiquity: People understand how cellular works. Of patients aged 65 and older, 91 percent own a cellphone, and of those, 53 percent own a smartphone, according to Pew Research Group.
∙ Simplicity of set-up: A complicated configuration is not required for many RPM devices. While some solutions providers retrofit tablets, others have purpose-built RPM solutions that simply need to be turned on.
∙ Consistent near-real-time data sets: Gathering data sets developed in near real-time and over time allows healthcare providers to see trends and take preventative action. Cellular is a stronger fit for this type of application.
∙ Upgrade path to 5G, when available: Some vendors are building 5G capabilities into their devices today to prepare for its arrival. RPM cellular solutions have a clear upgrade path to 5 G's high-bandwidth connectivity.
∙ The use of open standards and existing infrastructure. Cellular is well-proven, and RPM can use existing infrastructure as the underlying medium to connect patients and their healthcare providers and help patients take a more significant role in their healthcare.
∙ The ability to cover hundreds of devices simultaneously. Cellular macrocells can cover a wide area, ensuring connectivity is always available for the patient
RPM solutions combine all these data types to be synthesized by a trained monitoring clinician to transform clinical care for chronic patients from episodic to preventative. Access to a complete data set over a robust cellular network greatly enhances nurses, physicians, and other healthcare providers' ability to intervene early and prevent acute episodes.
---
About Tina Null
Tina Null, MSN, RN joined the Anelto executive team as Chief Clinical Officer. She comes to us with decades of healthcare leadership experience that ranges from acute care to home care. She has led Clinical operations as well as Health Information Management and Patient Access operations in two large integrated health systems in the central Ohio area. In addition to her leadership roles, Tina has served healthcare as a Six Sigma Black Belt project manager, a Change Management Practitioner, and most recently a clinical consultant in the RPM space at Vivify Health. She is a graduate of The Ohio State University where she obtained her Bachelor's in Nursing and Capital University where she received her Master's in Nursing Administration.