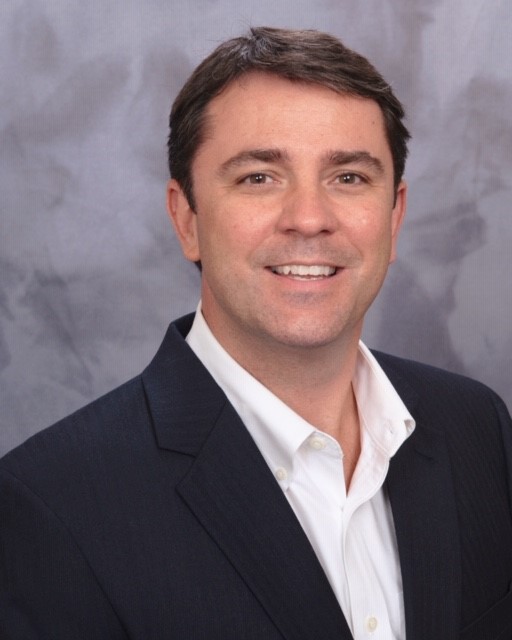 For many hospitals and health systems, it's been another challenging year. Increases in patient volume and modest revenue gains haven't been enough to offset the impact of labor shortages and an inflation rate that reached a historic high in June. A recent Kaufman Hall report found most healthcare organizations had negative operating margins for the first half of 2022 due in large part to historically high expenses.
In the face of these ongoing operating losses, the industry has ramped up cost savings initiatives. The challenge, however, is that for many hospitals, identifying savings opportunities is often akin to finding a needle in a haystack. That's because the data required to gain the necessary insight is siloed, creating data-sharing gaps that hinder enterprise-wide efforts to drive quality care and cost savings. 
One of the ways hospitals and health systems can break down these silos is to adopt point-of-use inventory management systems (IMS) that give them the ability to follow supplies from the warehouse through the point of use. The next generation of these systems can enhance the accuracy and visibility of the supply chain, and just as important, build a bridge between ERP and EHR systems. This will help hospitals use both product and inventory utilization data to make more informed decisions in line with the goal of delivering quality patient care as cost-effectively as possible.
Removing blind spots in the supply chain
Today there are too many blind spots when it comes to tracking a product on its journey from the warehouse through the point of use. This lack of visibility has led to increased costs, inefficient workflows, delays in demand fulfillment, and even patient safety issues (e.g., tracking expired product). In fact, research shows that inventory record inaccuracy contributes to rising healthcare costs in the U.S. as well as to delayed patient care.
Given this, procedural and perioperative supply management has been identified as an area ripe for improvement. These departments generate most of a hospital's revenue, yet it's estimated that up to 20% of a hospital's total expenses are related to procedural and perioperative supplies. Two factors contribute to the high cost of supplies: clinical variation and waste. Variation among clinicians includes overuse or even underuse of a variety of products, all with varying outcomes. 
Supply waste has plagued hospitals for years. For example, surgical teams typically open all the supplies and devices on a cart that may be needed for a procedure prior to the start of the case. Unused supplies are either tossed in the trash or returned for sterilization, driving up unnecessary costs. In 2014, a research team at Johns Hopkins found that U.S. hospitals collectively discard at least $15 million annually in unused operating room surgical supplies. And more recently, a study at the University of California San Francisco found close to $1,000 in supplies are wasted per procedure.
Waste can also result from a lack of data or visibility into product expiration dates. Hospitals that can track product expiration dates can use these products before they expire, which can significantly increase profit margins. But doing so will require the right data to be available in real-time. 
Shining a light on hidden costs and waste
Neither ERPs nor EHRs is purpose-built for inventory management. That's where the IMS comes into play. A point-of-use IMS is necessary to shore up gaps between the ERP and EHR, such as the automated capture and recording of supply items added to a patient case after the case begins. The IMS integrates and updates essential ERP and EHR data in real-time, pairing product data with operational activities. This helps gives hospital executives a more accurate picture when making strategic supply chain decisions.
Let's revisit how this insight can help hospitals reduce waste related to case carts. Trusted and aligned ERP, EHR and supply chain data can help provide visibility – over time – into which products were used during a procedure or surgery and which were discarded from a specific case cart. That insight could first lead to a process change, where certain supply items aren't opened until the product is needed. Insights could then be taken a step further to adjust – in collaboration with clinicians – the pick list for procedural carts based on actual supply consumption, waste and returns data.
The inventory data can also be used to provide physicians with reports that connect cost-variance analysis with patient outcomes and length-of-stay metrics. The data may be used as evidence to help prove that lower costs items do not negatively affect patient outcomes, helping to reduce clinical variation.
IMS play a critical role in building a resilient, clinically integrated supply chain. The most effective IMS include:
– Automated point-of-use tools, such as integrated barcode and RFID scanning.
– Streamlined delivery management and cart count processes, including support for multiple replenishment methods so staff can more easily capture product ID, expiration date and lot serial numbers, and quickly identify and verify locations as well as FDA-recalled items.
– Tools that enhance traceability, visibility and accuracy of supplies and resources.
– Robust analytics to evaluate case costs and variances by procedure or physician.
– Machine learning to continually improve demand forecasting and reduce inventory waste.
In an uncertain economic climate, U.S. hospitals and health systems are taking aggressive steps to rebound as quickly as possible from the pandemic's lingering financial toll. Optimizing supply chain capabilities has become the lynchpin in their strategy to optimize cost savings and eliminate waste. Inventory management systems can help hospitals improve the way in which they track inventory levels, orders, sales, returns and deliveries, giving them the data and insight needed to find those cost savings "needles in the haystack," improve care, and ultimately, improve profitability.
---
About Todd Plesko
Todd Plesko is the General Manager at Syft, a GHX company. Todd Plesko has led several successful healthcare technology companies, including Syft, which was acquired by GHX in 2022. He currently serves as general manager of the Syft business unit within GHX, where he is responsible for guiding business and growth strategies as well as product innovation for the Syft Synergy supply chain automation platform.