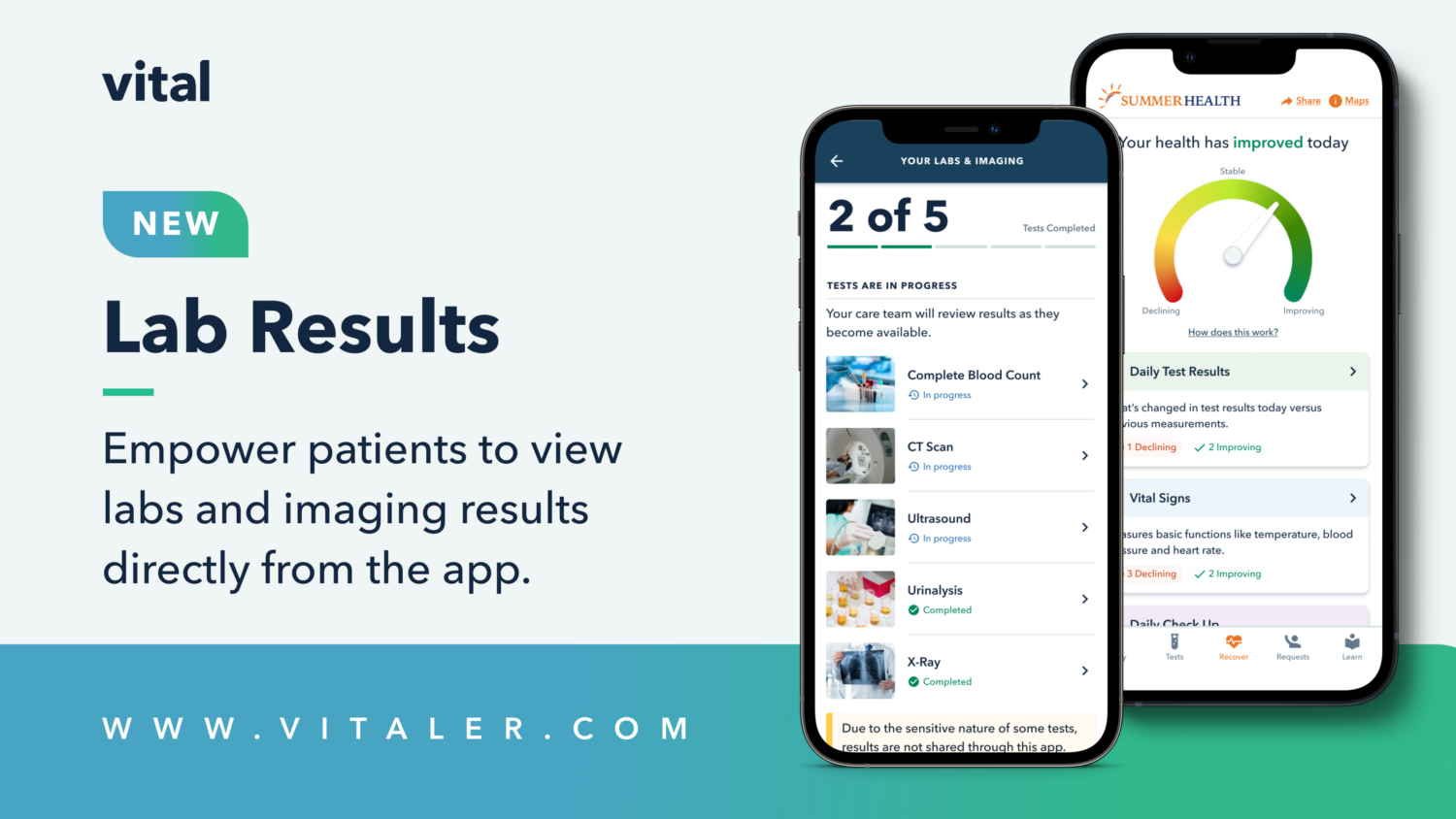 What You Should Know:
Today, Vital, the leading AI-driven digital health company, launches Lab Results tool to help health systems comply with the 21st Century Cures Act, educate patients and expedite the sharing of results at the point of care. 
– Vital's new tool helps health systems not only comply with the new mandate but also present results in a timely, consumer-friendly way. Critical or sensitive results are flagged as such and shared personally by the appropriate doctor. 
Cures Act Mandate Background
The 21st Century Cures Act's mandate that healthcare providers give patients greater access to their health records without delay, underscores the urgent need for timely and transparent information sharing. The perfect storm of flu/RSV/COVID and continued staff shortages means emergency rooms are experiencing insane wait times ( >8 hours) resulting in too many patients leaving the ED without receiving proper care.
To keep patients informed and to comply with the new rule, health systems need better tools. Many send lab results into web-based patient portals without providing education and context around the result, leaving the patient with questions and anxiety. In the emergency department setting, the speed and simplicity of test results is especially important. Patients want to know their results quickly and understand what they mean.
How Vital Lab Results Works 
Vital gives health systems the ability to deliver results from the most common subset of lab and imaging orders. This is done in a consumer-friendly, educational way – all accessible via the patient's phone. Along with the result, Vital Labs answers immediate questions, like:
– Why was this test ordered?
– What do the results mean?
– How should these results be treated or addressed?