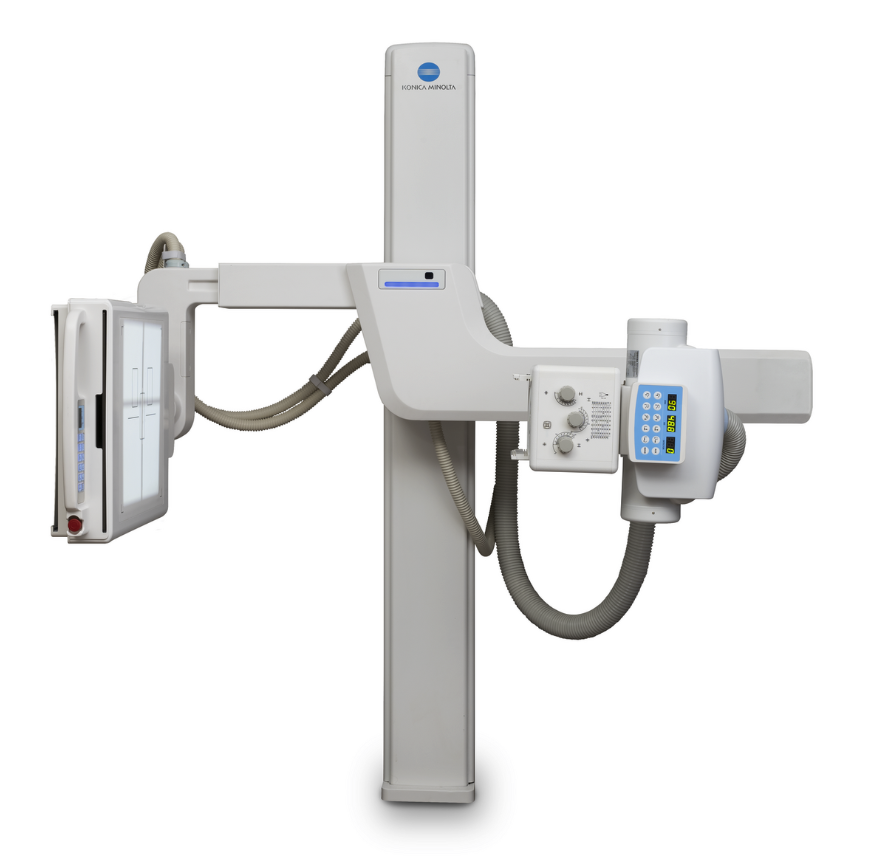 What You Should Know:
– Konica Minolta Healthcare Americas unveils KDR® Primary U-arm Digital Radiography (DR) and mKDR Xpress™ Mobile X-ray systems in select Latin American countries.
– Chosen by numerous healthcare facilities throughout North America, the KDR Primary and mKDR Xpress will complement Konica Minolta's existing portfolio of CR systems, DR retrofit solutions and PACS throughout the region. Additionally, both systems are designed for future integration of Dynamic Digital Radiography (DDR), Konica Minolta's evolution in radiography that enables clinicians to observe anatomical motion over time, enhancing diagnostic capabilities and providing clinicians with a way to visualize anatomy like never before.
KDR Primary System Overview
The KDR Primary system is a cost-effective solution to facilitate the transition from film or CR to DR and improve the quality of care by streamlining workflows and improving clinical productivity. It is an advanced digital X-ray system with a small footprint, making it ideal for nearly any clinical site – hospitals, clinics, urgent care centers, orthopedics and general practices – to provide high-quality, general radiography services in exams rooms with less space. A full range of motion enables all imaging views with the KDR Primary system, making it a versatile imaging solution for patients who are standing, sitting, laying down or in a wheelchair. It includes an integral 17" x 17" detector that captures high-resolution digital images in seconds.
The mKDR Xpress delivers exceptional imaging performance in a small footprint at the bedside or in the ER, OR, CCU or ICU. With a slim design and collapsible column to facilitate its use in tight spaces, the mKDR Xpress can be more easily moved wherever it's needed. On-board charging for two detectors and front and back storage for detectors and accessories help technologists meet the most demanding mobile X-ray imaging needs. An industry-unique, tube-mounted graphical user interface and image preview function help ensure clear images are visible quickly, improving efficiency when time matters.
Availability
The KDR Primary and mKDR Xpress are cleared for commercial use in several Latin American countries and are pending clearance in others.