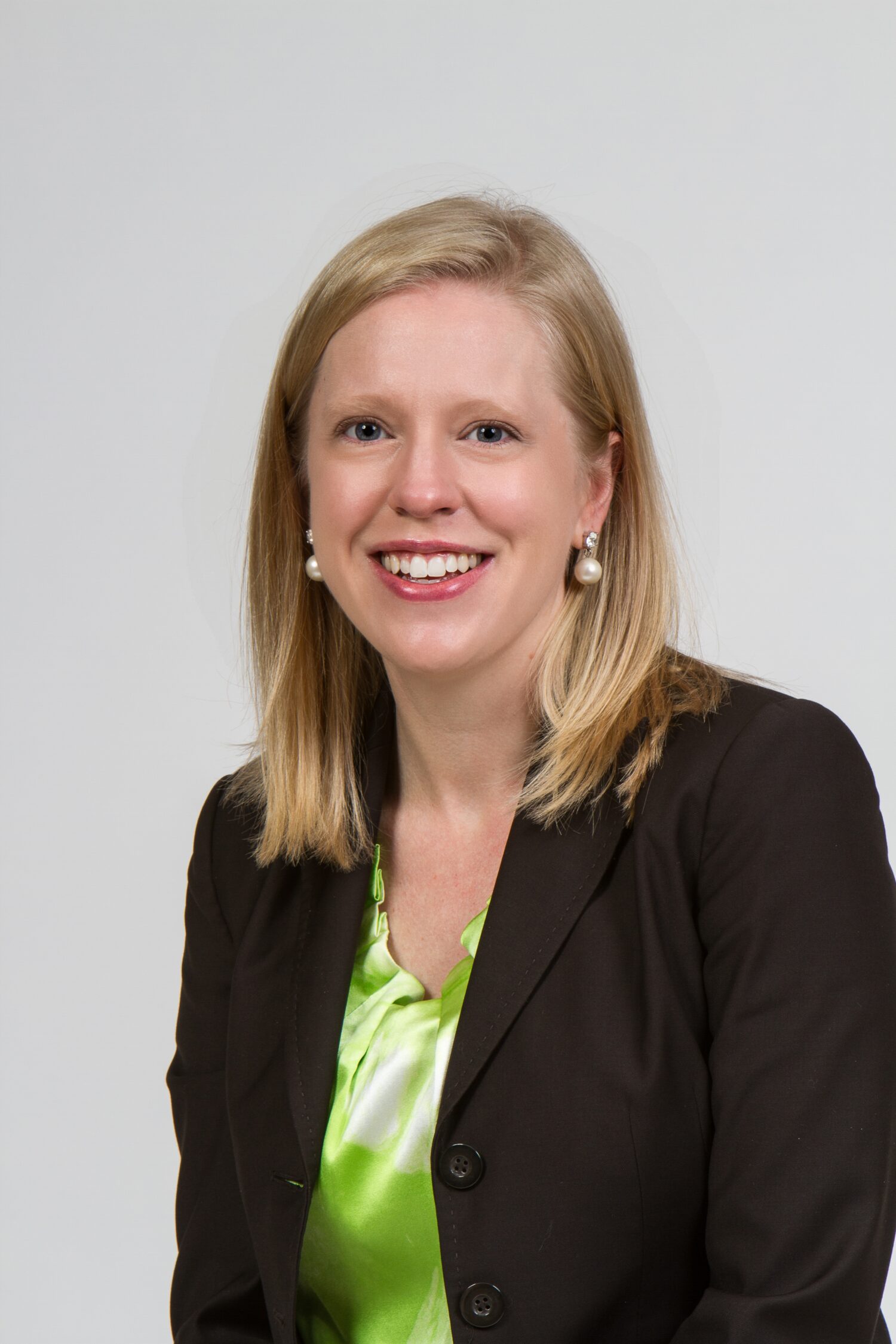 While maternal mortality is on the rise in the U.S., pregnancy health has seen little innovation in understanding the underlying biology of disease and is ripe for change. Nowhere is this more evident than in the realm of the prediction of preeclampsia. Fortunately, with new technology on the horizon, doctors will finally be able to predict preeclampsia and other pregnancy complications before they arise by evaluating the underlying biology of each pregnancy expressed through RNA messages. Effectively identifying those at risk will enable critical research and allow clinicians to intervene and women to act, preventing many complications before they occur.
Almost daily, more bad news emerges demonstrating that pregnancy health needs an overhaul in the United States. With a maternal mortality rate of 1 in 5,000 overall, we have the worst rate of any developed nation despite soaring healthcare expenditures.1 Recently, the CDC announced that 84% of pregnancy-related deaths are preventable.2 One critical driver of maternal morbidity and mortality is high blood pressure in pregnancy, which has also seen a dramatic rise, having doubled over the last 15 years.3 We urgently need to act and reverse this unacceptable trend.
Despite the pressing need, one of the fundamental challenges has been a lack of understanding of the underlying biology of pregnancy complications, and the technology needed to do so. Complications in pregnancy are inherently complex and multifactorial, a fact that has hindered the ability to predict their occurrence. We know that 1 in 10 pregnancies will deliver prematurely, but we have struggled to identify who is most at risk. Similarly, we have also lacked an effective predictor for preeclampsia, a high blood pressure disorder in pregnancy. Thus far, we have fallen short of our goals to intervene and prevent disease. 
Overall, one in five women who become pregnant in their lifetime will experience a pregnancy complication.4 For many of them, their complication catches them entirely by surprise, well past the time when any preventive measures would be possible. Despite their complexity, we must find a path forward to understanding the underlying biology of pregnancy complications and address their root causes.
Inability to assess risk hampers the development of innovative therapeutics
The inability to identify those most at risk for disease poses barriers to potential therapeutic interventions – a challenge that has hampered nascent drug development efforts so far. When studying a candidate drug or therapy for a condition that impacts only some pregnancies, the sample sizes required to enroll participants become impossibly large, and studies become infeasible. These same studies would be readily achievable if it were possible to identify which women were most at risk of any given complication.
Hence, pregnancy health urgently needs technologies to better understand its fundamental underlying biology and the biological underpinnings of its complications. It is this type of innovation that will facilitate drug development and start to address the root causes of these complex processes.
RNA: a powerful approach to improve our understanding of pregnancy health
Fortunately, new technology has emerged that may help to achieve these goals, enabling researchers to understand the underlying biology of pregnancy by examining RNA messages found in maternal blood samples taken in the second trimester.5 In the most comprehensive look at RNA messages published to date, authors recently discovered that these could be decoded to reveal information about a pregnancy's health.5 They can follow a pregnancy's development and progression, see which organ systems are forming at a given time, and even provide a due date for the pregnancy that is as accurate as second-trimester ultrasound measurement.
Critically, these RNA messages can be used to identify which patients are more at risk of certain pregnancy complications. Recent peer-reviewed research has shown that RNA messages can identify preeclampsia in 75% of cases months before clinical symptoms appear,5 and can also predict spontaneous preterm birth, identifying 76% of patients who would go on to have a preterm birth.6
By giving experts the tools they need to predict these pregnancy complications effectively, for the first time, we will enable clinical research that can identify new therapies to reverse the underlying causes of these pathological processes. Beyond these broad research and development implications, the ability to predict preeclampsia and other pregnancy complications will also translate to needed improvement in care at the bedside. Because while innovation in therapeutics is sorely needed, so is innovation in the realm of personalized care. Today, there are known interventions that improve a woman's chances of developing preeclampsia: the challenge is that until now, we haven't been able to identify who most critically needs those interventions.
Preeclampsia and the urgent need for improved personalization of care
In the case of preeclampsia, there is much low-hanging fruit to improve the current standard of care. Today, national guidelines must rely on clinical risk factors to identify patients at risk of preeclampsia, a complex process that can be subjective.7 We know that this standard is not optimally serving patients: studies have shown that among those at high risk for developing preeclampsia, less than half are receiving standard therapies such as aspirin to reduce their risk of disease.8 Of patients at moderate risk, only about 3-6% receive these interventions.8
This shortfall is through no fault of clinicians, but instead is the predictable result of having guidelines that have simply been too difficult to implement in practice. This is a problem that many physicians have acknowledged, with one discussion on the subject lamenting, '[t]he reality is that, outside of the setting of clinical research, effective implementation of risk-based approaches consistently falls short. In the current health care climate, where providers already feel pressured to get through all essential parts of the clinical encounter, trying to pack cumbersome screening protocols into overloaded visits decreases the likelihood that patients will be adequately screened and offered prophylaxis."9
Lacking a more objective test to evaluate the fundamental underlying biology, clinicians have been left with only these cumbersome risk assessments to understand preeclampsia risk. These assessments are subjective and biased, such as including "low socioeconomic status" in moderate risk factors for preeclampsia risk assessment.7 It is not surprising that in many cases, clinicians aren't recommending targeted preeclampsia prevention when they should be,7 nor is it surprising that in many cases, even when aspirin is recommended based on an individual's risk factors, women don't feel that the risks truly apply to their unique situation.10
Fortunately, the promise of technology in the pipeline will remove this complexity and subjectivity from the equation. By giving doctors and expecting parents better tools to objectively predict risk, we can begin to target interventions to decrease the chances of this complication. Pregnant people will be more attuned to the signs and symptoms of preeclampsia and will be able to receive much more personalized care from their care team than is possible today. They will be more likely to be provided aspirin for preeclampsia prevention as well as other interventions, including additional monitoring, exercise recommendations, and education. Understanding the risk of preeclampsia and other pregnancy complications will strengthen the partnership between patients and clinicians, enabling both parties to feel that they are doing everything possible to optimize pregnancy health for their unique situation.
Reversing the current heartbreaking trends
The unacceptable rates of maternal mortality seen in the U.S. today demand immediate action, innovation, and investment of substantial time and energy. Last among developed countries for maternal health11 and with dramatic disparities in care identified, innovation in pregnancy health is critically needed. The faster we can determine who is at risk and understand the underlying biology telling us why they are at risk, the sooner we can reverse these trends, pivoting from today's position of relative weakness to one of strength and leadership for pregnancy health in the future.
---
About Alison Cowan
Alison Cowan, M.D., M.S.C.R. has dedicated her career to advancing women's and pregnancy health. In addition to her role as Head of Medical Affairs at Mirvie, Dr. Cowan is also a board-certified and practicing OB/GYN with over 12 years of clinical experience in both academic and community settings.
---
About Mirvie
Mirvie is shaping the future of pregnancy health by providing women, expecting parents and their doctors with an early detection window to intervene before unexpected pregnancy complications become a crisis. The proprietary Mirvie RNA platform uses a simple blood test to reveal vital information about a pregnancy's unique biology and detect complications months before they occur.
---
Citations:
1. Hoyert DL. Maternal Mortality Rates in the United States, 2020. National Center for Health Statistics (U.S.) NCHS Health E-stats. Published February 23, 2022. https://stacks.cdc.gov/view/cdc/113967
2. https://www.cdc.gov/media/releases/2022/p0919-pregnancy-related-deaths.html.
3. Cameron NA, Everitt I, Seegmiller LE, Yee LM, Grobman WA, Khan SS. Trends in the Incidence of New-Onset Hypertensive Disorders of Pregnancy Among Rural and Urban Areas in the United States, 2007 to 2019. J Am Heart Assoc. 2022 Jan 18;11(2):e023791. doi: 10.1161/JAHA.121.023791. Epub 2022 Jan 11. PMID: 35014858; PMCID: PMC9238536.
4. Trends in pregnancy and childbirth complications in the U.S. BlueCross BlueShield. Published June 17, 2020. www.bcbs.com/the-health-of-america/reports/trends-in-pregnancy-and-childbirth-complications-in-the-us#complications
5. Rasmussen M, Reddy M, Nolan R, Camunas-Soler J, Khodursky A, Scheller NM, Cantonwine DE, Engelbrechtsen L, Mi JD, Dutta A, Brundage T, Siddiqui F, Thao M, Gee EPS, La J, Baruch-Gravett C, Santillan MK, Deb S, Ame SM, Ali SM, Adkins M, DePristo MA, Lee M, Namsaraev E, Gybel-Brask DJ, Skibsted L, Litch JA, Santillan DA, Sazawal S, Tribe RM, Roberts JM, Jain M, Høgdall E, Holzman C, Quake SR, Elovitz MA, McElrath TF. RNA profiles reveal signatures of future health and disease in pregnancy. Nature. 2022 Jan;601(7893):422-427. doi: 10.1038/s41586-021-04249-w. Epub 2022 Jan 5. PMID: 34987224; PMCID: PMC8770117.
6. Camunas-Soler J, Gee EPS, Reddy M, Mi JD, Thao M, Brundage T, Siddiqui F, Hezelgrave NL, Shennan AH, Namsaraev E, Haverty C, Jain M, Elovitz MA, Rasmussen M, Tribe RM. Predictive RNA profiles for early and very early spontaneous preterm birth. Am J Obstet Gynecol. 2022 Jul;227(1):72.e1-72.e16. doi: 10.1016/j.ajog.2022.04.002. Epub 2022 Apr 6. PMID: 35398029.
7. US Preventive Services Task Force, Davidson KW, Barry MJ, Mangione CM, Cabana M, Caughey AB, Davis EM, Donahue KE, Doubeni CA, Kubik M, Li L, Ogedegbe G, Pbert L, Silverstein M, Simon MA, Stevermer J, Tseng CW, Wong JB. Aspirin Use to Prevent Preeclampsia and Related Morbidity and Mortality: US Preventive Services Task Force Recommendation Statement. JAMA. 2021 Sep 28;326(12):1186-1191. doi: 10.1001/jama.2021.14781. PMID: 34581729.
8. Krishnamurti T, Davis AL, Rodriguez S, Hayani L, Bernard M, Simhan HN. Use of a Smartphone App to Explore Potential Underuse of Prophylactic Aspirin for Preeclampsia. JAMA Netw Open. 2021 Oct 1;4(10):e2130804. doi: 10.1001/jamanetworkopen.2021.30804. PMID: 34714341; PMCID: PMC8556626.
9. Ayala NK, Rouse DJ. A Nudge Toward Universal Aspirin for Preeclampsia Prevention. Obstet Gynecol. 2019 Apr;133(4):725-728. doi: 10.1097/AOG.0000000000003167. PMID: 30870274.
10. van Montfort P, Scheepers HCJ, van Dooren IMA, Meertens LJE, Zelis M, Zwaan IM, Spaanderman MEA, Smits LJM. Low-dose-aspirin usage among women with an increased preeclampsia risk: A prospective cohort study. Acta Obstet Gynecol Scand. 2020 Jul;99(7):875-883. doi: 10.1111/aogs.13808. Epub 2020 Jan 31. PMID: 31953956; PMCID: PMC7317843.
11. Tikkanen R, Gunja MZ, FitzGerald M, Zephyrin M. Maternal mortality and maternity care in the United States compared to 10 other developed countries. The Commonwealth Fund, Issue Briefs, November 18, 2020. https://www.commonwealthfund.org/publications/issue-briefs/2020/nov/maternal-mortality-maternity-care-us-compared-10-countries