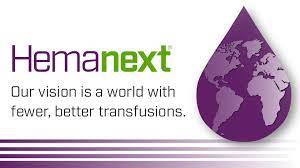 What You Should Know:
Hemanext, a Lexington, MA-based blood processing, storage, and transfusion technology company raises $18M in Series B funding from noted global private investors with deep finance and healthcare expertise.
To date, the company has raised approximately $130M (inclusive of $8M in grant funding from the National Institutes of Health).
RBC Processing and Storage System
The company's research and development efforts center on the study of hypoxically stored red blood cells (RBCs). The company's aim is to significantly improve the quality of stored RBCs. In August, Hemanext entered into distribution agreements with two leading medical device distributors in the Nordics and Italy, bolstering its sales capabilities across key European markets and strengthening its relationships with top blood centers and clinicians in each region.
Hemanext has now received initial commercial orders in Europe, with implementation planned in several blood establishments by the end of the year. This milestone comes after the Company received CE Mark certification for the Hemanext ONE Red Blood Cell (RBC) Processing and Storage System in 2021 and commenced targeted post CE-mark certification clinical studies in 2022. The Company looks forward to expanding its presence into additional markets in Europe in 2023.