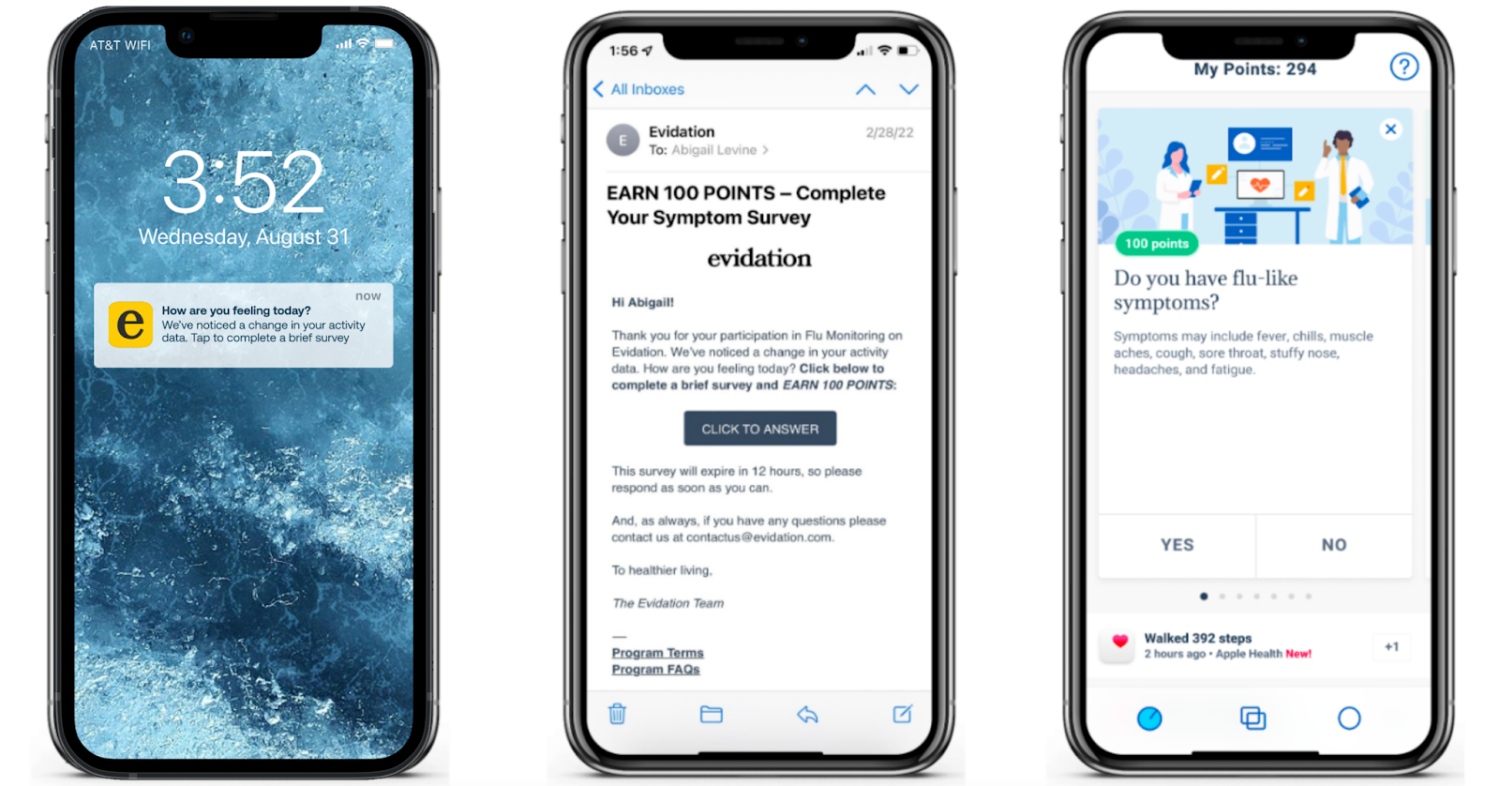 What You Should Know:
Evidation, the company that connects directly with individuals to measure health in everyday life, has launched FluSmart, a digital flu monitoring program that brings together individuals, researchers, and public and private organizations to understand flu at its earliest stages. 
Evidation has developed machine learning detection models to compare flu and COVID and validated and extended this work with collaborators. Evidation will use permissioned data from wearables and other self-reported information, along with algorithms designed to characterize flu-like illness, to alert individuals to changes that could be correlated with early flu-like symptoms, and direct them to resources like relevant clinical studies.
Evidation's algorithms have already been trained with the participation of hundreds of thousands of people; almost 90,000 people have already signed up to participate on FluSmart on Evidation in 2022, with enrollment ongoing via the Evidation app.