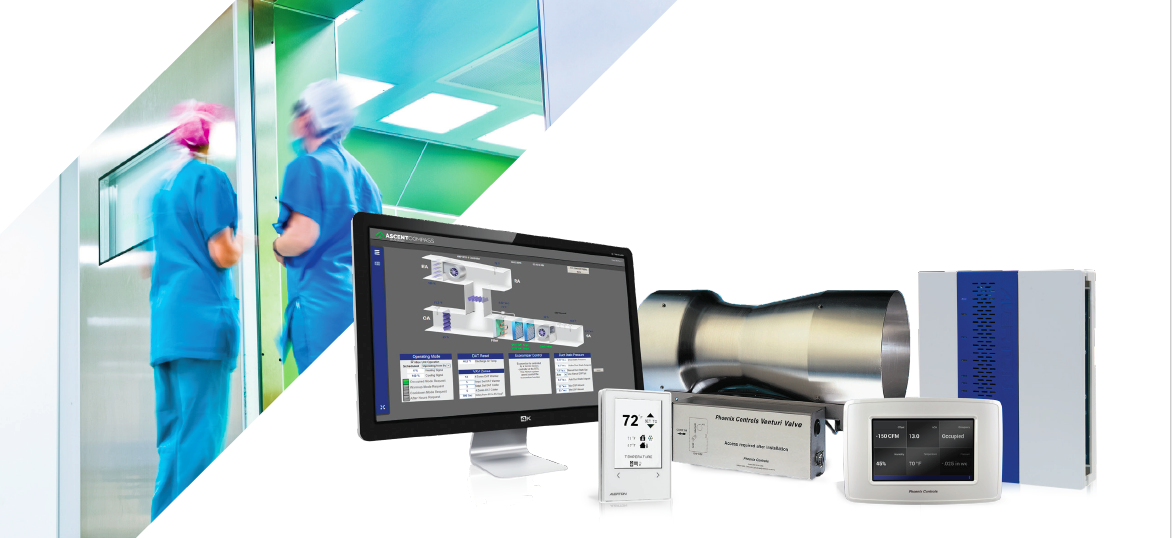 What You Should Know:
– Phoenix Controls, a leader in precision airflow control solutions for critical environments, announced today it is working with SLD Technology, a manufacturer of fully integrated modular ceiling systems for healthcare facilities, to help create a stable zone of asepsis in operating suites through enhanced environmental controlled airflow.
– The enhanced environmentally controlled solution can help manage hospital-acquired infections (HAI) and further supports the healthcare industry's adoption of D4Z (Design for Zero infections), a strategy to minimize hospital infections, improving the healing environment while creating energy efficiencies for hospitals​.
---
Creating Stable Aseptic Zones in Operating Suites Using Data Visualisation
Five to 10% of patients contract at least one HAI during their stay in a hospital. Not only is this a problem for patients recovering from surgery or illness but it also costs the U.S. healthcare system an estimated $3.5 to $10 billion annually. To prevent these outcomes, critical environments like operating rooms, intensive care units and laboratories must maintain sterilization, and as such, healthcare facilities are incorporating measures like environmental monitoring and performance-based airflow control strategies to help limit the spread of airborne pathogens and improve indoor air quality (IAQ) during dynamic conditions.
SLD (Single Large Diffuser)'s flagship offering AirFRAME®, a modular ceiling system for healthcare, now features Phoenix Controls' venturi valves, peripherals and data visualization software suite Vision CE which incorporates the BEACON active infection prevention algorithm. The integrated solution enables real-time IAQ data visualization to help healthcare providers, like surgeons and infection preventionists, improve decision-making and patient outcomes. Installation and maintenance of the solution will be led by Phoenix Controls' dealers and channel partner network.
"This integration is designed to help improve the quality of critical healthcare environments, while also supporting operational savings to a hospital's bottom line," said Dave Rausch, director of strategic partnerships, Phoenix Controls. "Managing infections may mean fewer unexpected costs per surgery. Additionally, as the solution is mechanically pressure independent, it requires less maintenance than a traditional HVAC valve and operates more efficiently."
Since 1985, Phoenix Controls' precision airflow control systems have been used in critical environments, such as pharmaceutical companies, universities, hospitals and government research facilities. With a global network of partners to assist with design and space requirements, Phoenix Controls provides a complete system solution.
SLD Technology's AirFRAME modular ceiling systems feature unidirectional, low-turbulence airflow for close temperature and humidity control and airborne contaminant removal. The AirFRAME system is the first, and only, modular ceiling system to incorporate IndigoClean visible light disinfecting technology. The plug-n-play system integrates ambient lighting, med-gas, HVAC, monitoring and structural equipment mounting elements in complete, factory-built modules that both compress construction schedules and enhance patient outcomes.