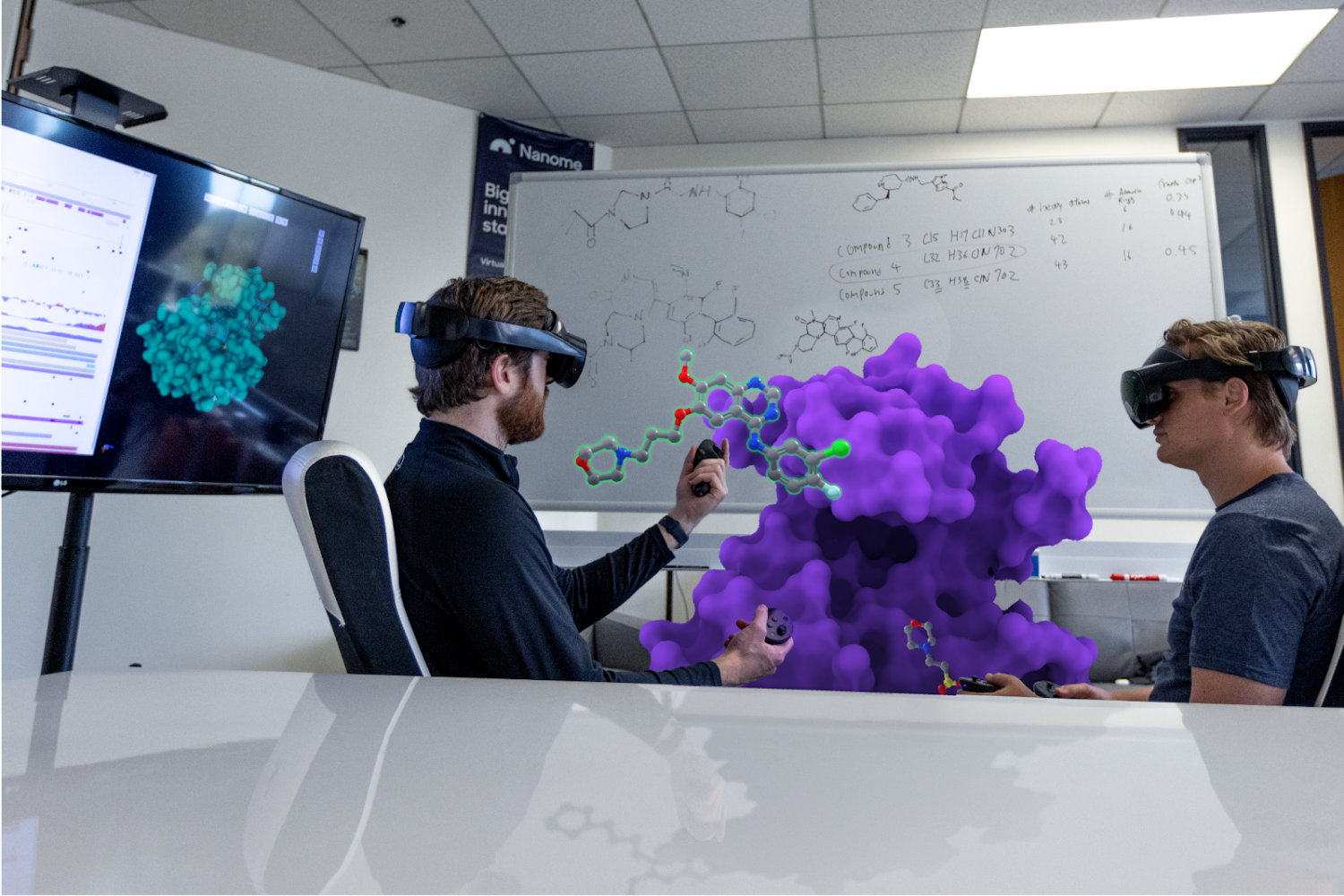 What You Should Know:
– Meta released details of its Quest Pro headset today. In a departure from gaming-only content, the new headset comes with Nanome, a virtual and augmented reality app that allows users to step inside and interact with molecules – helping scientists make "eureka" discoveries, and revolutionize the way students learn biology and chemistry. Nanome is available for free on the new Meta Quest Pro headset, releasing on October 25.
– Nanome helps scientists discover 'eureka' moments that could otherwise be easily missed – by deepening scientists' understanding of the interactions that happen at the molecular level.  This enables scientists to get life saving drugs to market faster and better understand how mutations work, helping combat pandemics. 
– In academia, the platform is a huge leap forward from the traditional physical molecular models invented by August Wilhelm von Hofmann in the 1860s, making the study of molecules immersive and interactive. For students, traditionally challenging academic fields like organic chemistry and molecular biology become exciting and accessible through Nanome's virtual reality platform, inspiring future chemists and biologists.