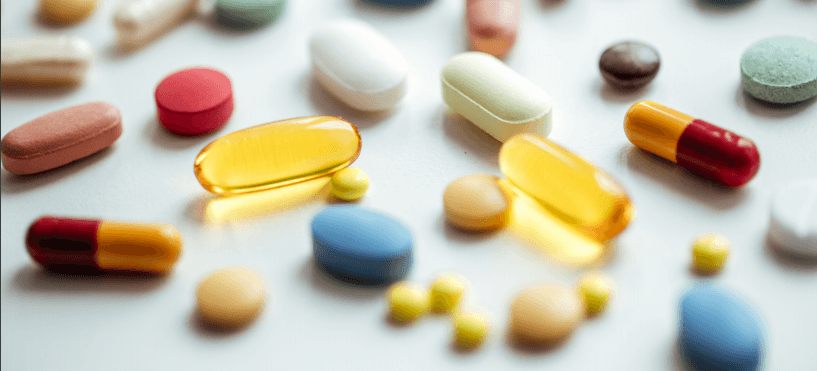 What You Should Know:
– Fullscript, the leading care delivery platform for personalized treatment planning, ongoing wellness support and education, and high-quality supplements released a report about behavioral change in integrative medicine as part of its mission to change how health is prescribed and help people get better. The findings indicated that while behavior or lifestyle change is challenging,
– The findings indicated that while behavior or lifestyle change is challenging, there are clear benefits to adopting new health behaviors and evidence-based strategies that practitioners can use to support their patients.
Understanding Behavioural Change Better to Improve Patient Care
Fullscript is a powerful care delivery platform for integrative medicine practitioners offering access to personalized treatment planning, ongoing wellness education, and healthcare's best supplements and wellness products. With over a decade of development and use by more than 70,000 healthcare professionals serving over 5 million patients, Fullscript delivers the scale, technology, and expertise to support the growth of integrative medicine and the delivery of high-quality care.
The comprehensive report by Fullscript, which was produced internally by a team of Fullscript medical researchers, writers, and health professionals, and peer-reviewed by the Institute for Natural Medicine, included a literature review and a large patient survey. The purpose was to support integrative practitioners in making treatment recommendations by identifying barriers and strategies that influence change and helping patients adhere to health-promoting behaviors.
The key findings from the report are illustrated as follows:
1 There are clear benefits to adopting multiple health behaviors, but long-term adherence to these behaviors remains a challenge. Integrative medicine is well poised to address these challenges through regular engagement, by increasing motivation, and by incorporating lifestyle-based support.
2. Lifestyle-based behaviors and treatments (e.g., diet, exercise, mindfulness/sleep, etc.) are harder to follow than other behaviors. Barriers influence BC success to different degrees and vary across practitioner types, pointing to the value of cross-modality collaboration.
3. The most common barriers to adherence and BC for patients working with integrative practitioners are cost, time, and motivation. Practitioners may use tools such as motivational interviewing or other measurement tools such as the URICA to determine which barriers are most impactful to a patient or the areas where they may need extra support (e.g., readiness to change, feeling empowered, etc.).
4. The most important strategies to facilitate BC for patients working with integrative practitioners are education and treatment plan simplification; receiving practitioner monitoring and feedback; and setting up goals, plans, and commitments. However, some strategies may be more effective for specific behaviors.
5. Patients working with integrative practitioners tend to indicate their willingness to use technology to support their BC journeys. The use of evidence-based technologies may be a cost-effective means for practitioners to deliver successful BC support.
Why Integrative Medicine Needs Behavioural Change
As integrative medicine has a foundation in lifestyle medicine (in contrast to conventional medicine), it has been proposed that incorporating integrative approaches into conventional care may be beneficial for BC. Approximately 45% of respondents to a survey including 10,201 individuals indicated that engaging with complementary and alternative medicine (CAM) modalities motivated them to start at least one new healthy behavior. Specifically, they reported greater inspiration for exercise (35%), healthier food choices (31%), organic food consumption (17%), smoking reduction or cessation (17%), and reduction or elimination of alcohol intake (9%). Figure 4 provides the breakdown of motivation for new health behaviors based on engagement with select CAM modalities.
"Integrative medicine is well poised to address these challenges through regular engagement, by increasing motivation, and by incorporating lifestyle-based support," said Dr. Christopher Knee, ND, MSc, medical education and research manager, integrative medical advisory team at Fullscript. "Those lifestyle-based behaviors include nutrition, exercise, mindfulness, and sleep."
Barriers to Adherence and Behavioural Change in an Integrative Setting
The following list provides specific examples of recurring barriers and facilitators for the uptake and maintenance of healthy behaviors for healthy aging in middle-aged adults:
– Environmental restrictions (e.g., distance, location, safety)
– Financial cost
– Firmly established attitudes and behaviors
– Lack of access (e.g., transport, facilities, resources)
– Lack of knowledge
– Lack of time (e.g., due to life responsibilities)
– Low socioeconomic status (Kelly 2016)
The Role of Technology for Behavioural Change in an Integrative Setting
Whereas traditional BC interventions have been mainly conducted face-to-face, allowing observation of a patient's physical cues and the benefits of in-person social dynamics, technological interventions may provide other benefits. These benefits include accessibility, cost efficiency, and elimination of barriers that prevent patients from disengaging as a result of the need to be physically present for a consultation or intervention.
In the survey led by Fullscript, it was identified that 27% of the patients had indicated that they would be extremely likely to turn to technological-based tools for BC support, followed by 55% who said that they would be "somewhat likely", whereas 18% indicated that they would not be likely at all. It was also found that patients might be more willing to use technology to support BC when they are at least preparing to change or when perceiving that change may require significant effort.
Technological Considerations for Practitioners
The report highlights certain considerations for practitioners looking to use technology-based tools for incorporating Behavioral Change in integrated medicine. They are listed as follows:
1. Assessing the Quality of Technology: Practitioners should scope out available platforms through app stores and professional associations. Furthermore, they should create a shortlist within the specific health domain (eg, medication adherence), and evaluate the shortlist using the adapted MARs, whilst also creating criteria to include in the recommendations
2. Features Designed for Patient Engagement: The second consideration when selecting a technological platform is understanding how engaging the platform is. One of the most important predictors of a patient's willingness to adopt and use technology to support their BC journeys is the extent to which the digital platform can engage the patient in its supportive interventions. The frequency of logins, time spent in the platform, and the amount or type of content/ actions used by the patient in the platform are examples of key objective engagement indicators.
3. Effectiveness of Digital Interventions: While many reviews capture the frequencies of BC strategies found in digital interventions and may report on the success rate of interventions containing specific techniques (vs. no change), they do not often determine the relative efficacy of these techniques across various behaviors. Overall, digital interventions have been shown to improve diet, physical activity, obesity, tobacco, and alcohol use, particularly within six months, but also for up to one year, (Afshin 2016) typically providing small positive effects on change.