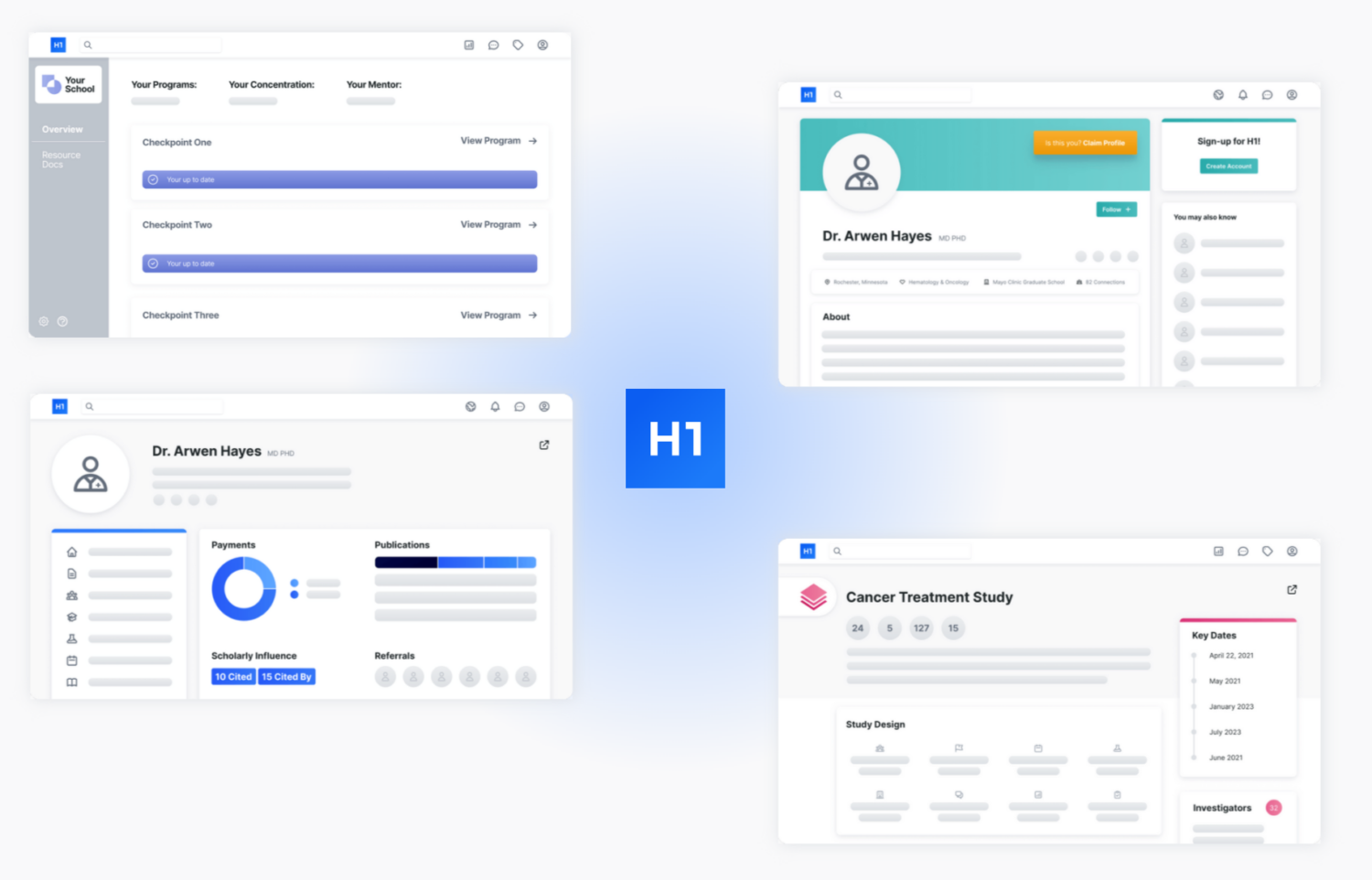 What You Should Know:
– H1, the connecting force for global healthcare professional, clinical, science, and research information, announced their Series C extension led by Goldman Sachs Asset Management, Menlo Ventures, Transformation Capital and Novartis Pharma AG, bringing the total Series C raise to over $120M.
– The news comes at a time when public markets are down and many other companies are doing down rounds. The extension allows H1's valuation of $773M to stay constant, enabling them to lean into their growth. It also poises the company for an aggressive growth trajectory – they've acquired two companies within the past 12 months and have grown from 10 employees to more than 600 globally.
Powering the Democratization of Global Healthcare Data
H1's mission is to create a healthier future by democratizing access to global expertise, groundbreaking research, discoveries, and connected insights for all – doctors, R&D, industry, and, ultimately, patients. The H1 Connect platform combines data science and technology to synthesize billions of data points, including data on over ten million healthcare providers, 20,000 institutions, 25 million peer-reviewed publications, 420,000 clinical trials, two billion procedures, three billion diagnoses, and over nine million global claims. H1 Connect powers H1's portfolio of solutions including HCP Universe, Trial Landscape, Carevoyance, Precise, and Faculty Opinions.