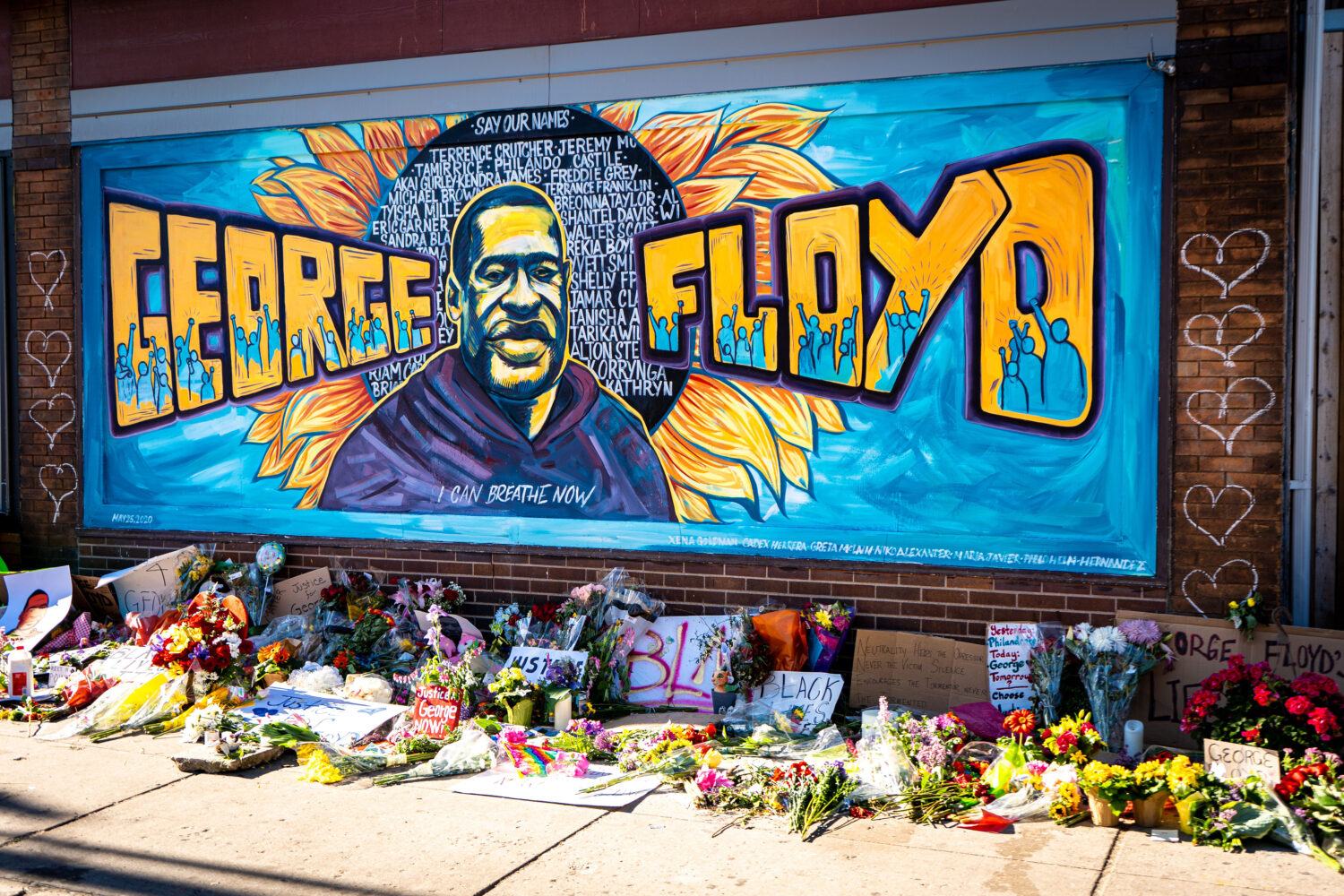 This article is excerpted from the Hurdle Health Research Report "Voices of a Collective Experience: Vicarious Racism and its Effects on Black Mental Health."
In the Brooklyn mural, an American flag undulates behind him. The one in Gaza City, Palestine crowns him with two hands—one Black, one White—making the shape of
a heart. In Naples, Italy, he weeps blood, reminiscent of religious artwork of Jesus and the Virgin Mary. Another, in Los Angeles, drapes red tape with the words "I can't breathe" across his mouth.
All the murals—large works of protest art—depict the profile image of George Floyd. It is the image that has become tantamount to themes of solidarity and remembrance. His face beckons a commitment to the causes of equality, justice, and the Black Lives Matter movement.
He was born George Perry Floyd, Jr., in Fayetteville, North Carolina, on October
14, 1973. He grew up in Houston, Texas.
Over six feet tall as a teenager, Floyd was affectionately known as a gentle giant. He hoped his height combined with his athletic ability would be his ticket out of his poor neighborhood, but it wasn't. Unable to escape drugs and crime, he spent time in prison. Upon his release, he campaigned against violence and became a mentor, ultimately moving to Minneapolis to start a new chapter.
The story of Floyd's life is often overshadowed by the notorious timeline of his ignoble death. Eight minutes and forty-six seconds of a Minneapolis police officer's knee and bodily weight on his neck. Floyd's cry for his mother. His final breath. We know these details from the video footage that was captured by 17-year-old Darnella Frazier on her cell phone. It is the same footage that went viral, galvanizing a racial reawakening likened to a 21st century Civil Rights movement.
The day after Floyd's death, Frazier shared, "It is so traumatizing." She was not alone in her trauma. Americans were already problems amid the coronavirus pandemic. After the police-involved killing of Floyd, The Washington Post reported surges in symptoms of depression and anxiety, with the sharpest increases felt among Black Americans.
This correlating data has occupied my mind ever since. It swirls in a subconscious reflex with the details of Floyd's life, and the colorful and artistic images of his face painted on brick walls, pavements and public spaces worldwide. Here was an explicit mapping of the effects of indirect, or vicarious racism, on the mental health of Black Americans. I have committed my life's work to improving mental healthcare for Black, Indigenous, People of Color. In many ways, this data was one more piece of the puzzle. But more pieces were needed to solidify the kind of culturally responsive care that could help Black Americans process their complexity of emotions after Black deaths like Floyd's.
The 2020 data was alarming, though not surprising to those of us who have experienced the well of darkness after incidents of anti-Black violence. It suggested that despite the observer's physical distance to an incident like Floyd's death—be it in-person, 20 feet away, or watching through a six-inch smartphone screen 2,000 miles from the tragedy—the hurt, pain, and trauma are experienced with the same severity. In "Voices of a Collective Experience: Vicarious Racism and its Effects on Black Mental Health," Hurdle's research team validates what has been suggested in reports like the Post's—that racist events can have spillover effects, triggering mental and physical health responses beyond the immediate victim.
That this elevation in our discourse over racism comes at the cost of another innocent Black man's life is not lost on me. Often, racial tragedies like Floyd's—the 'Till's of our time'—are the catalysts for what the late Rep. John Lewis called "good trouble." That is why for the last two years, proceeding with Hurdle's seminal research into Black mental health in Floyd's honor has required utmost intentionality.
Floyd's death demanded a deeper level of understanding of where and how racism shows up, and its toxic effects on the minds of the racially oppressed. To honor the life and mourn the loss of Floyd, many artists and activists took to art, like the murals, to process the complexity of emotions felt throughout their communities and the world. The immense grief and anger, the sadness, and the unabated anxiousness of feeling helpless in the face of injustice—the emotions needed an outlet, least they fester or boil over. In this way, this year's report on Black mental health is an honorary mural, a commemoration of Floyd's life and death. Voices of a Collective Experience honors Floyd through its insistence that we learn from and change the ways we experience and heal from both direct and vicarious racism.
---
About Kevin Dedner, MPH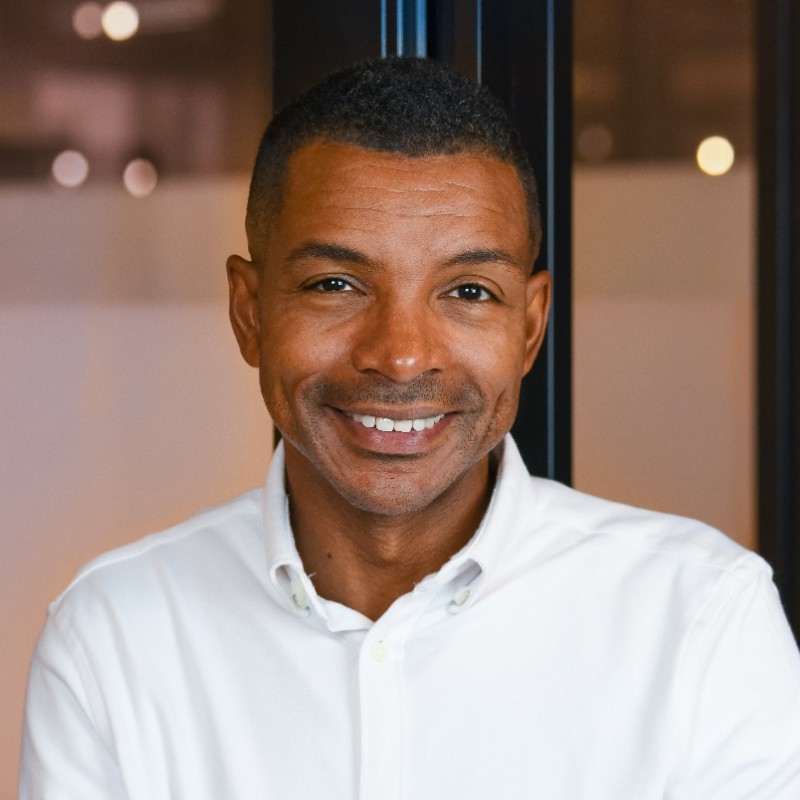 Kevin Dedner, MPH, is the Founder & CEO of Hurdle Health, the leading culturally intentional mental healthcare provider. Kevin is deeply connected to Hurdle's mission, having suffered a period of depression where he found the biggest challenge to effective care was finding the right therapist who could truly understand and connect with his struggles as an African American man. His company equips mental health professionals with the skills needed to effectively address issues of race, ethnicity, class, and culture and exists to ensure people can show up whole, operate with joy, and live with power. Kevin recently penned his first book, The Joy of the Disinherited: Essays on Oppression, Trauma and Black Mental Health. Through honest, captivating, and humane stories of his past and eye-opening research into the effects of racism on mental health, Kevin argues in his book that we must knock down the invisible barriers to mental healthcare.