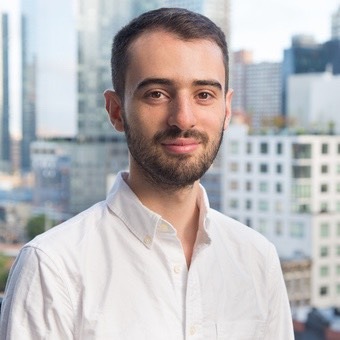 Although it is well established that diversity improves outcomes and drives excellence, implementing diversity lags behind in many industries, including life sciences and healthcare.
Diversity is lacking across the entire field, from academic research to clinical work, composition of the workforce, and medical practice. This leads to worse health outcomes and fewer professional opportunities for underserved demographics, such as racial and ethnic minorities, women, and people with disabilities.
Consider:
– Only 30% of global researchers are women.
– Racial and ethnic minorities make up 26% of the U.S. population but only about 6% of practicing physicians, and only 9% of nurses are Latino, Black or Native American.
– Racial and ethnic minorities in the U.S. experience significant health disparities, including higher rates of chronic disease and premature death compared to the white population. A recently narrowing gap is not due to improvements among racial and ethnic minorities but to a decline in the health of the majority groups.
Disparities are especially apparent in clinical studies and research, where racial and ethnic minorities and generally people of non-European ancestry are underrepresented in clinical studies, as well as foundational research such as genome-wide association studies. The FDA is attempting to address this, having issued guidelines related to diversity in clinical trials in November 2020 – perhaps prompted by widespread media coverage of the fact that the black members of the society and other people of color were underrepresented in clinical trials for COVID-19 vaccines.
Bringing Diversity to Drug Development and Commercialization
The pharmaceutical industry differs in many ways from other industries. One key difference is the extremely long product development timelines for drugs. A drug that enters the market today likely started development a decade or more ago and has been in clinical studies for five to eight years.
In order to achieve true equity in healthcare, diversity needs to be fostered and improved at every step of the drug product life cycle, from research to clinical studies and post-approval communication and education.
Along this entire path, the organization must ensure that diverse voices are included and the needs of diverse patient populations are taken into account. This means identifying Healthcare Providers (HCPs) who serve as external experts, recruiting participants for clinical studies, and selecting individuals for studying the genetic foundation of disease.
One example of how they can do this is by including allied health professionals (such as physician assistants), not just physicians, into the process. Another is to engage HCPs who are experienced in implementation – actually getting drugs to patients – rather than just HCPs who fit the standard definition of a Key Opinion Leader (KOL).
Only by bringing diversity to the entire drug life cycle can the industry achieve its ultimate goal: equitable healthcare that improves the lives of all patients.
Other Steps Life Sciences Companies Can Take to Improve Diversity
It's no surprise that currently, white males dominate the healthcare system. To change this, life science and pharmaceutical companies should:
– Convene a high-level steering committee of top KOLs and representatives of patient advocacy groups who are passionate about diversity. This committee needs to have clout and the power to make decisions that improve diversity.
– Identify healthcare providers that treat underserved communities. Cross-referencing demographic data with claims and referral data can help identify areas with a large number of underserved racial or ethnic minority patients with specific diagnoses and medical needs. This provides a starting point for identifying healthcare providers who serve those communities.
– Develop materials that are racially and culturally sensitive based on the input of experts and practitioners.
– Ask themselves, "Is there an underserved patient population that we need to consider here?"
– Make it feasible for diverse patient populations to participate in clinical trials–e.g., having trial sites in their neighborhoods.
– Select clinical trial sites and PIs with underserved communities and their needs in mind. Smaller, regional medical centers might be easier for members of underserved communities to visit regularly than prominent national sites that are further away.
Diverse Employee Bases Are a Critical Foundation for Life Sciences Companies
Despite the fact that significant disparities in health outcomes have been recognized for over two decades, they have persisted and even widened in some cases – even before COVID increased them further.
To achieve this, diversity and inclusion cannot be taken lightly. A marketing brochure showing a Black physician and a Latina patient isn't enough. Diversity needs to become part of the fabric of pharmaceutical companies and the industry as a whole. Only then can we hope to achieve equitable healthcare and health outcomes for all patients.
---
About Ariel Katz
Ariel Katz is the CEO and co-founder of H1, which provides the largest global healthcare network that connects healthcare professionals. H1 has built the premier healthcare data network for healthcare providers searching scholarly data and medical claims data to surface the most relevant researchers or clinicians given any criteria. In December 2021, Katz was named to Forbes' 30 under 30 list.