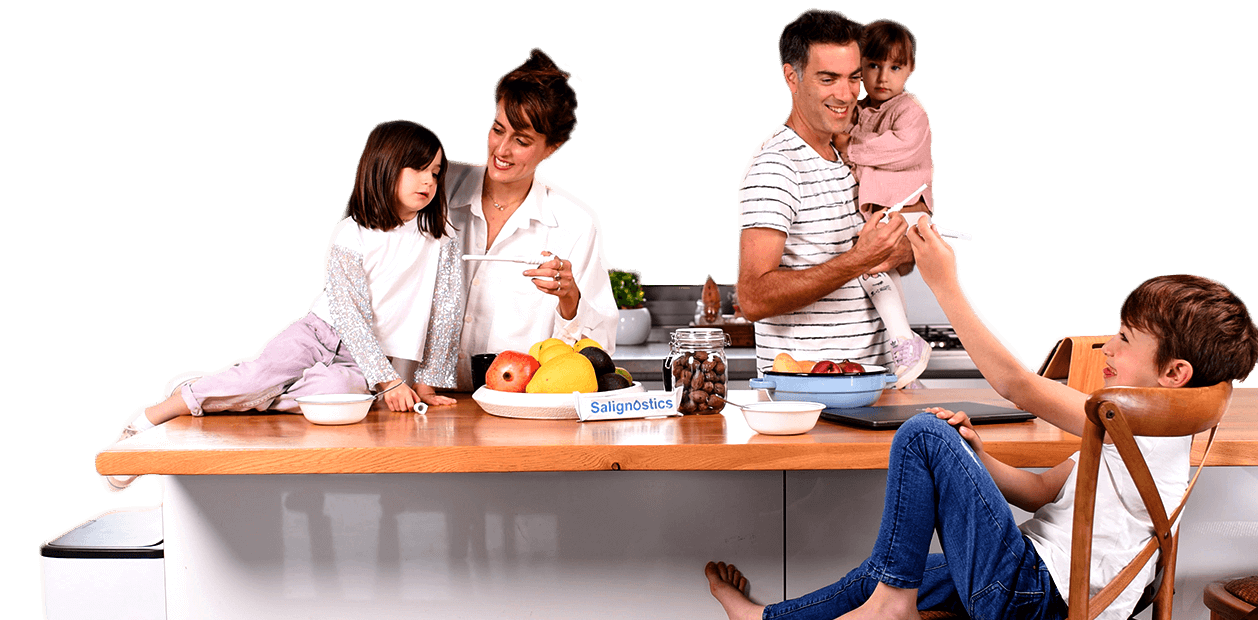 What You Should Know:
– Israeli startup Salignostics, the developer and provider of rapid saliva-based tests for early pregnancy detection, as well as COVID-19, cardiac risk, malaria, and other diseases, has closed an $8 million Series A funding round from private investors headed by angel investor Avigdor Orlinsky.
– The company has raised $16M to date to support development, commercialization, and marketing efforts for the tests in Israel and overseas. It will also support the launch of a new plant currently under construction in the Lavon Industrial Zone in Northern Israel.
Transform Saliva Into A Reliable Body-Fluid for Lateral Flow Immunoassays
Salignostics was founded in 2016 by a team of researchers at the Hebrew University of Jerusalem, (HU) who have many years of experience in cracking the secrets of saliva: Professor Aaron Palmon, a world-class researcher in saliva, and currently head of the Authority of Research Students in Experimental Sciences at HU; Dr. Omer Deutsch, who serves as CEO; Dr. Guy Krief, Deputy CEO and Director of Business Development; Dr. Raluca Cohen, Chief Scientific Officer; and Dr. Yoav Neumann, Senior Researcher.
Following years of saliva scientific research, the five founders began commercializing their intellectual property through Yissum, the HU technology transfer company, and developed user-friendly products to accurately detect a range of physiological conditions including pregnancy and COVID-19. The company also developed products to detect malaria, cardiac risk, Helicobacter pylori and other diseases.
During development of the tests, the company raised pre-seed and seed capital from private investors and received four grants from the Israel Innovation Authority.
The Salignostics' team used their intellectual property to develop and supply SaliCov – a compact and accurate self-test kit for diagnosing COVID-19. SaliCov pilot tests demonstrated its efficiency in outbreak prevention by breaking the infection chain in the earliest stages of the disease at educational and community centers across Israel. The product is currently in use in Spain, and the company recently signed agreements for large-scale purchases with parties in other countries.
The kit has obtained Medical Devices and Accessories (AMAR) approval from Israel's Ministry of Health for institutional Point of Care use, European CE-IVD approval to market the kit across the European Union, and a prestigious RADx (Rapid Acceleration of Diagnostics Initiative for COVID-19) grant financed by the US National Institutes of Health (NIH).
Another flagship product is SaliStick – the world's first rapid saliva-based pregnancy test kit. The kit is based on revolutionary technology which detects the pregnancy hormone β-hCG in saliva. Salistick has obtained European CE certification and Medical Devices and Accessories approval from Israel's Ministry of Health.
"The capital raised will enable us to leverage the full business potential of our proprietary platform, and benefit from the strong pending demand. The platform sets a new and breakthrough standard for rapid tests in general and saliva-based tests in particular. The future diagnostics world will become increasingly accessible to personal and home use, which can be done anywhere by anyone. Salignostics' technology realizes this vision," said Dr. Omer Deutsch, co-founder, and CEO of Salignostics.