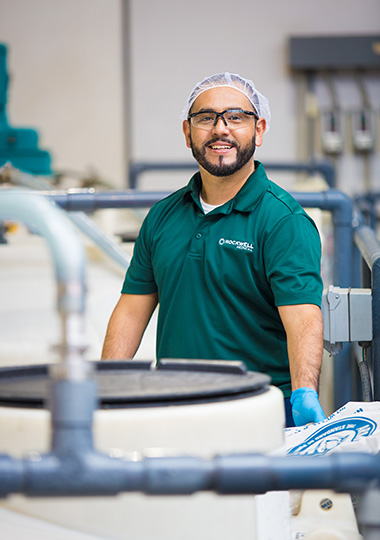 What You Should Know:
– Rockwell Medical, a biopharmaceutical company dedicated to transforming the treatment of iron deficiency and anemia management expands its partnership with kidney care leader DaVita Inc. Rockwell Medical has been working to revise certain terms of its supply contracts with customers in an effort to stabilize its concentrates business.
– The amended supply agreement is designed to enable Rockwell Medical's concentrates business the potential to operate profitably in the future. 
Stock Purchase Agreement
Additionally, DaVita entered into a stock purchase agreement under which it will invest up to $15M in convertible preferred stock in two tranches.  The first tranche of $7.5M has been funded and is initially convertible into 7,500,000 shares of common stock at a conversion price of $1.00 per share.  DaVita has also committed to investing another $7.5 million if Rockwell satisfies certain conditions. 
"As the second largest supplier in the United States of life-saving hemodialysis concentrate products, Rockwell Medical is important to the dialysis industry and the patients we serve," commented Russell Ellison, M.D., M.Sc., President and CEO of Rockwell Medical. "Through this strategic arrangement, the company achieved a major milestone by strengthening the concentrates business. We continue discussions with other major customers in an effort to create the foundation on which we intend to grow our broader business."
Rockwell Medical has filed its Annual Report on Form 10-K for the year ended December 31, 2021 and a Current Report on Form 8-K describing the amended supply agreement and the equity investment by DaVita.