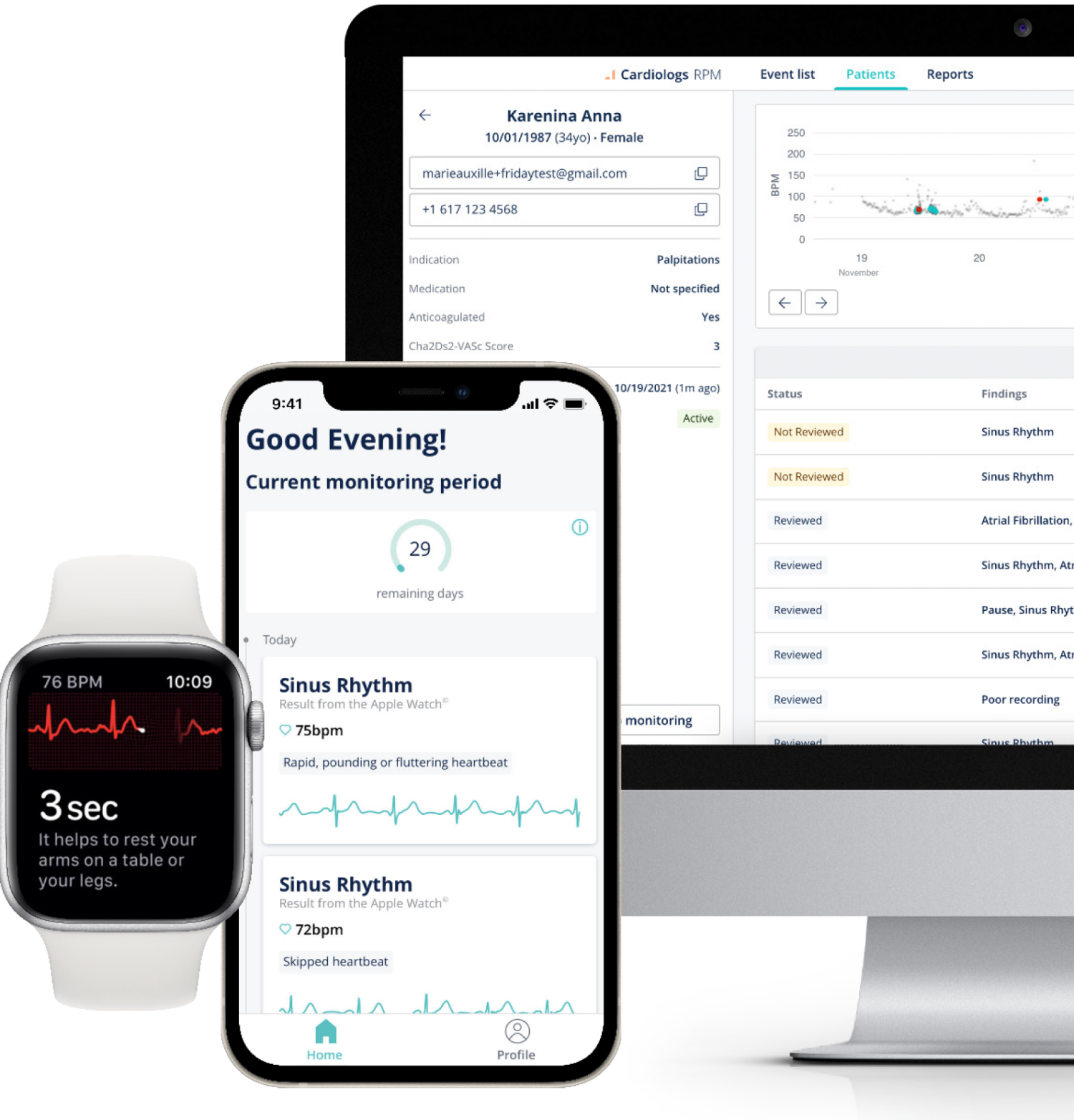 What You Should Know:
– Cardiologs, a provider of artificial intelligence (AI) cardiology diagnostics, today announced the results of a new clinical study that showed Cardiologs' deep learning AI dramatically reduces inconclusive results returned by the latest Apple Watch ECG companion app (Apple ECG 2.0) while maintaining performance (sensitivity and specificity).
– The study included 101 patients in a typical tertiary care hospital who were assessed for atrial arrhythmia (AA). It was conducted using simultaneous ECGs: one 12-lead ECG along with single lead smartwatch ECGs taken from the wrist. The smartwatch recordings were then processed to compare the two algorithms' performances against 12-lead ECG readings by physicians, which is considered to be the gold standard method.
– Overall, the Apple Watch ECG 2.0 App yielded inconclusive diagnoses for 19% (19/101) of all SmartWatch recordings. In comparison, Cardiologs' deep neural network model reduced that number to 0% (0/101) while maintaining performance in accuracy, specificity and sensitivity.