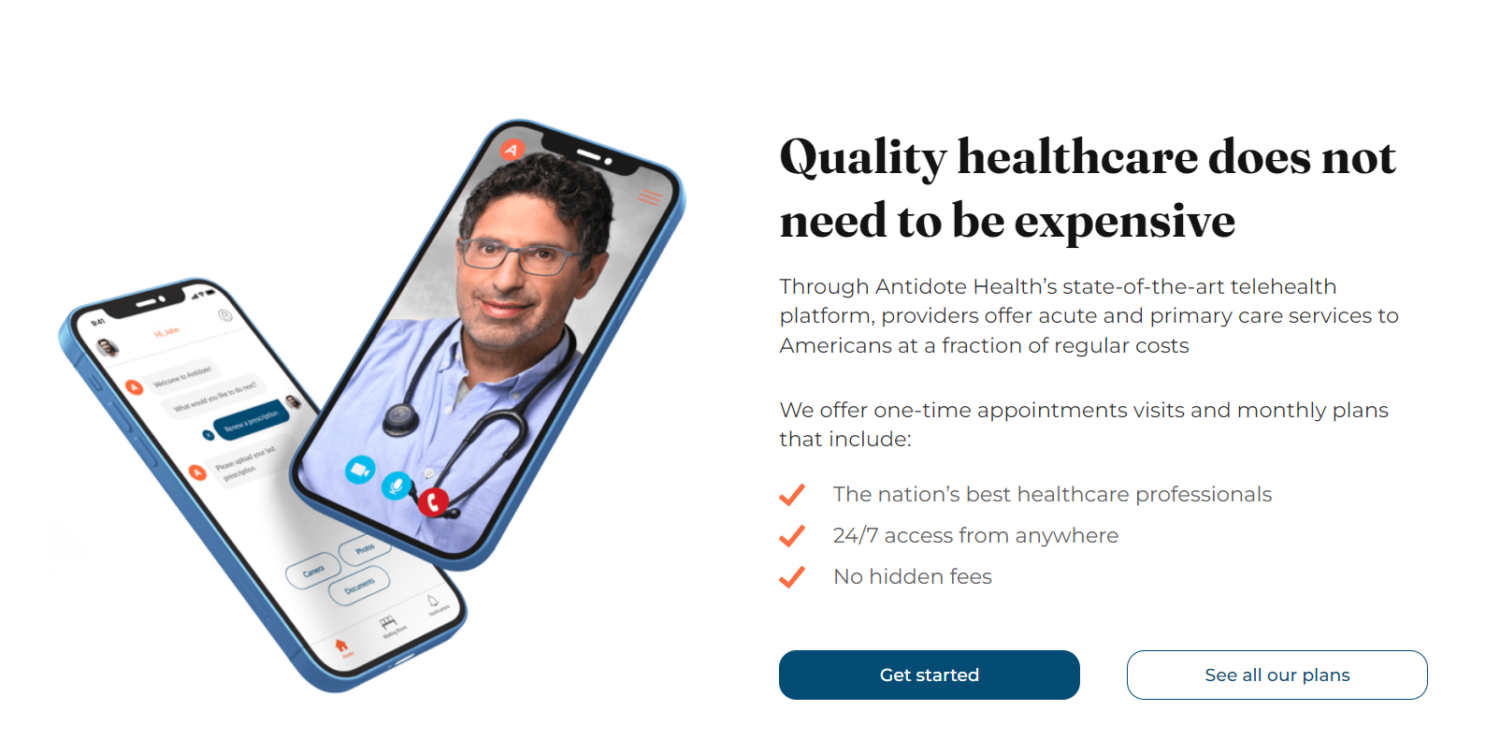 What You Should Know:
– Antidote Health, an NYC-based telehealth provider announced it has raised $22M in Series A funding led by third-time investor iAngels, Group 11, and Flint Capital.
– The company will use the funds to support R&D activity, which includes advanced AI screening and clinical decision support system capabilities.
Quality healthcare doesn't need to be expensive
Founded in 2020, Antidote Health democratizes access, delivering care for the whole family for a single price. We work with businesses of any size, non-profits and individuals. Our goal is to ensure that everyone can have affordable, high-quality acute, primary and chronic care services, 24/7/365. Antidote Health is available to more than 60 percent of the U.S. population in Arizona, California, Colorado, Florida, Georgia, Illinois, Michigan, Missouri, New Jersey, New York, North Carolina, Ohio, Pennsylvania, Texas and Washington.
Plans & Pricing
All subscriptions include 24/7 live access starting at an individual level at $35 monthly for occasional appointments to $75 for the entire family. Patients can access the platform via the app from anywhere via their mobile device.
"This Series A funding round will allow Antidote Health to help Americans in more ways than ever by adding chronic and primary care services that are backed by our innovative technology and amazing care teams," says Avihai Sodri, Co-Founder and CEO of Antidote Health. "We're extremely thankful that our investors believe in our purpose of providing affordable quality healthcare for all."