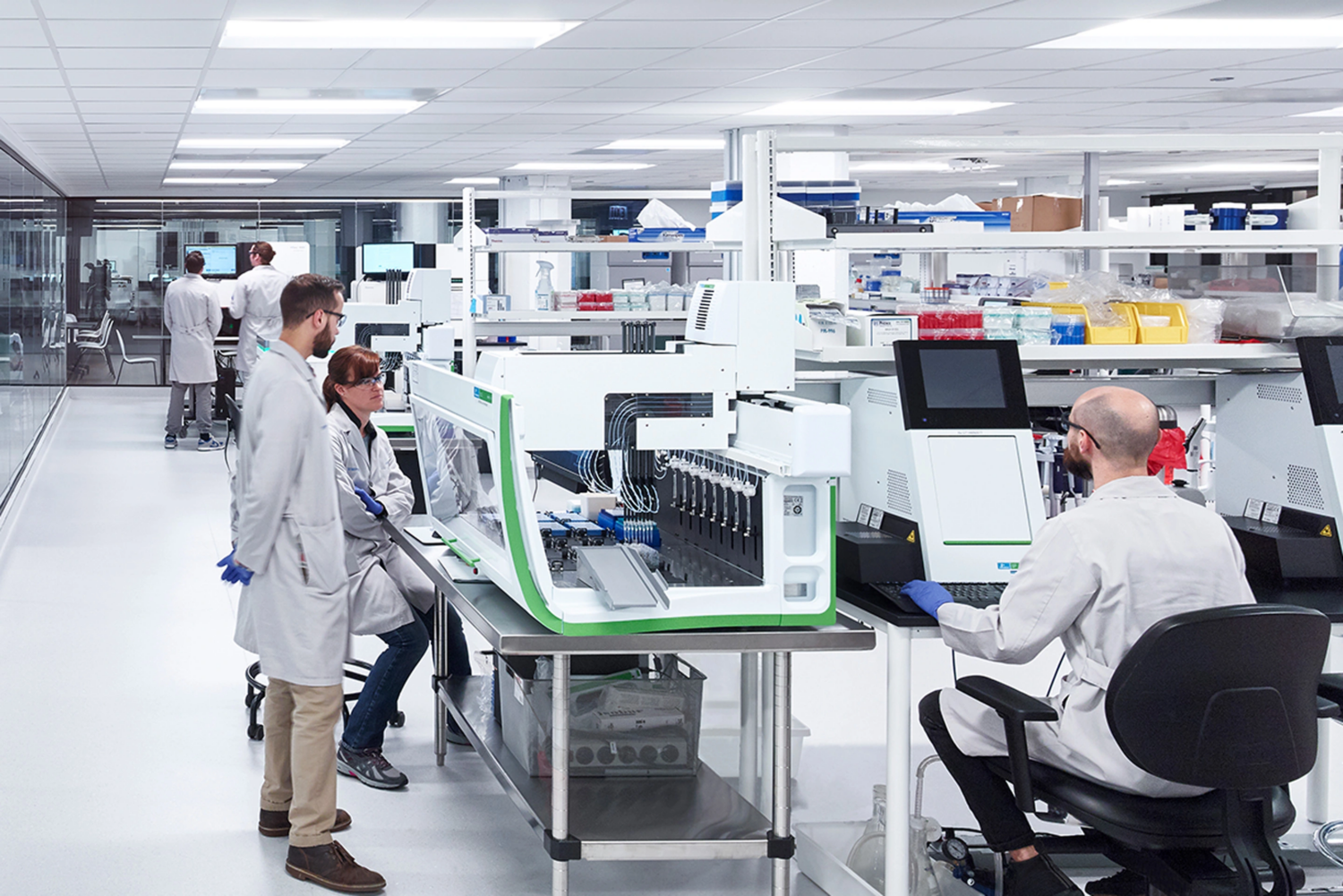 What You Should Know:

– Tempus, a provider of artificial intelligence and precision medicine, today announced the launch of Edge, an innovative platform that allows pathologists to access developing AI models intended to identify specimens with potentially actionable biomarkers using a single hematoxylin and eosin stain (H&E) slide.
– With access to over 50 petabytes of de-identified multimodal data, Tempus is developing AI models with the aim to identify patients who would benefit from additional testing and may qualify for targeted therapies, including those in clinical trials, earlier in their cancer care journey.
Leverages Data & AI to Identify Therapeutic Options for Patients Earlier in the Treatment Journey
The model portfolio, called Tempus Histogenomics™, features digital pathology algorithms that are being developed to use a single, whole slide H&E image to predict the potential of biomarkers, such as microsatellite instability (MSI) or homologous recombination deficiency (HRD) status, in patients whose samples are not ordinarily sequenced. Tempus is creating a network of pathology labs, called NAPA, across the country that can access the company's growing portfolio of investigational AI models designed to identify patients that are more likely to have targetable biomarkers.
In addition, Tempus is collaborating with some of the world's leading pharmaceutical and biotech companies to leverage the Edge platform and NAPA network to identify unique biomarkers and co-develop novel AI applications.
"Edge is one of the many ways in which we will leverage our AI-enabled platform and library of multimodal data, including our diverse matched digital pathology and molecular datasets, to more effectively identify the right treatments for the right patients even earlier in their treatment journey," said Abdul Hamid Halabi, GM and SVP of Translational AI at Tempus. "This platform will bring actionable AI to pathologists' fingertips and support them in identifying optimal therapeutic paths for patients, while also facilitating the discovery of new biomarkers for researchers developing new, targeted therapies."