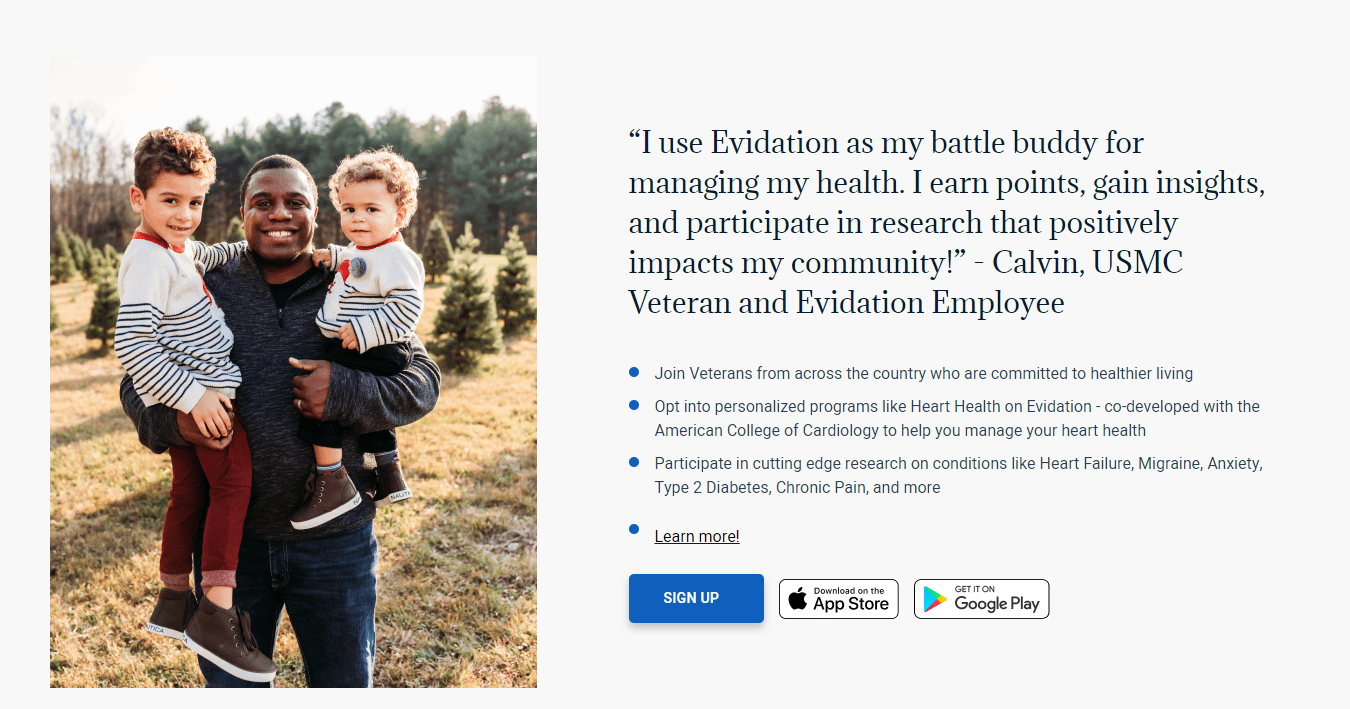 What You Should Know:
– Evidation, the company enabling anyone to participate in ground-breaking health programs, launches a new program in collaboration with the VA. The program — Heart Health on Evidation — will encourage veterans to understand and engage with their cardiovascular health using their smartphones and wearables. Cardiovascular disease is the leading cause of hospitalization in the VA health care system.
– Veterans who opt to participate in the program, which was co-developed with the American College of Cardiology (ACC) and is run through Evidation's app, will be able to track relevant heart health data over time, like activity, mood, symptom, and weight data, and have that data shared back with them weekly. They'll also be able to access clinically-backed educational content on topics like medication, nutrition, and stress from the ACC's CardioSmart patient program. 
– Originally launched in December 2020 in collaboration with the American College of Cardiology, Heart Health on Evidation is accessible via iOS or Android mobile app or via web browser. Wearables are not required or provided, but individuals have the option to connect a wearable device of their own. The app will continue to expand its capabilities and insights for users over time.