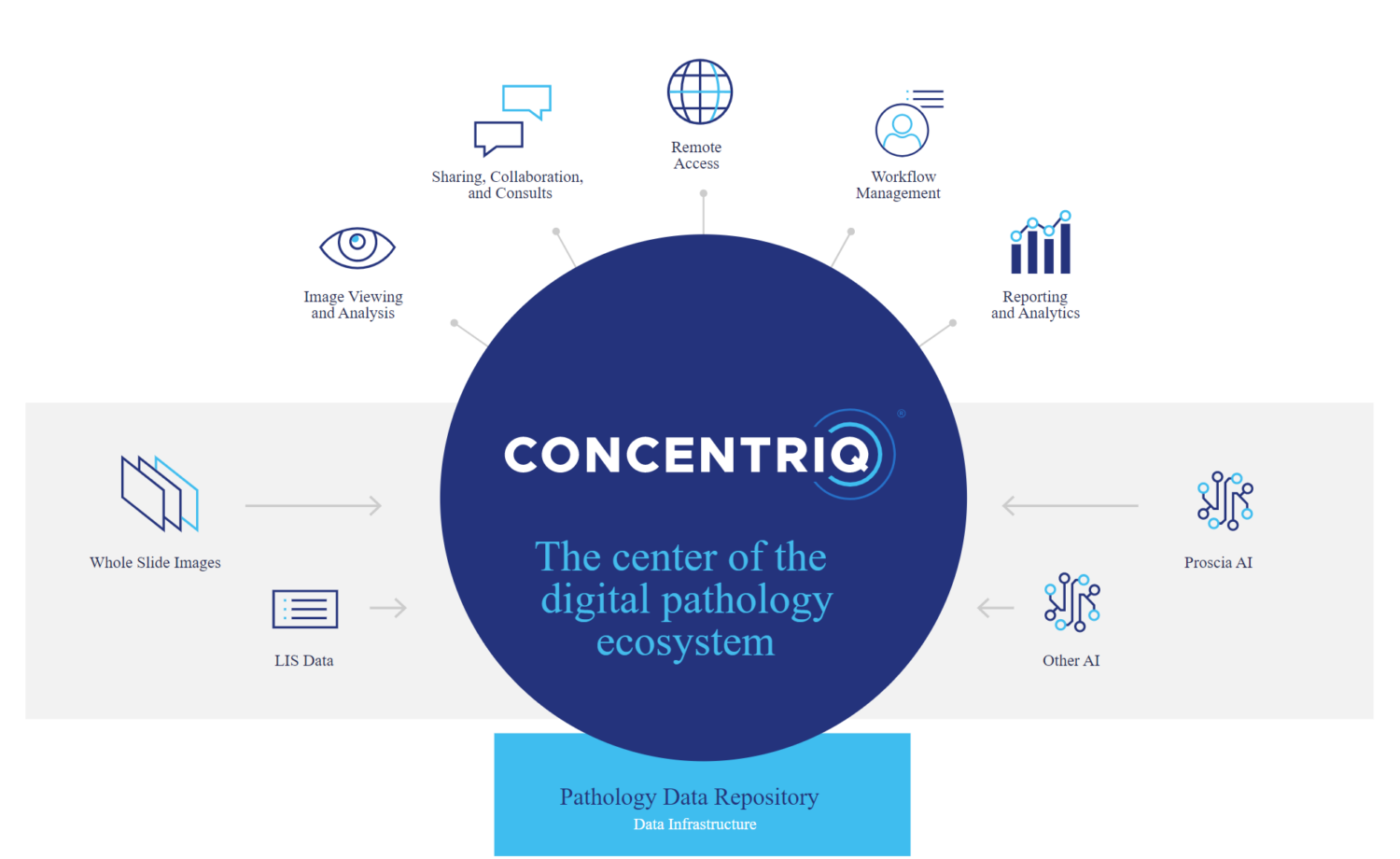 What You Should Know:
– Proscia, the leader in digital and computational pathology solutions, and Hamamatsu Photonics K.K., a leading provider of whole slide imaging systems, today announced a collaboration to accelerate digital pathology adoption at an enterprise scale.
– The cooperation agreement increases the availability of the companies' best-of-breed, unified solution that combines Proscia's Concentriq® platform and Hamamatsu's NanoZoomer® series of whole slide scanners to deliver the full promise of pathology's digital transformation to laboratories.
---
Accelerating Digital Pathology Adoption
Digital pathology adoption requires laboratories to leverage a diverse and complex ecosystem of hardware and software solutions that play a vital role in pathologists' workflows. To practice digital pathology at scale and optimize the end-to-end workflow, laboratories are recognizing the need for an open approach focused on broad interoperability to centralize critical data and routine operations. By employing such an approach, laboratories can drive efficiency and obtain a more holistic view of patients, while equipping pathologists with the flexible, adaptable tools needed to meet the clinical and operational needs of both today and tomorrow.
Collaboration Impact
The collaboration expands access to the companies' existing joint solution for scanning, image management, and AI, building upon its market traction to-date. Together, Hamamatsu's NanoZoomer scanners and Proscia's AI-enabled Concentriq platform for image and data management provide a unified solution for the end-to-end pathology workflow, delivering seamless interoperability and enhanced customer experience. Users of Hamamatsu's scanners can now seamlessly integrate their images and all other data into an open ecosystem centered around Concentriq, enabling leading laboratories to drive day-to-day operations and practice digital pathology at an enterprise scale. Under the cooperation agreement, customers will also receive support with implementation to derive full value from the joint solution.
"This collaboration between Hamamatsu and Proscia will provide a true open ecosystem to the market to increase digital pathology adoption," said Akiyoshi Mabuchi, Manager Business Planning, Systems Division at Hamamatsu.