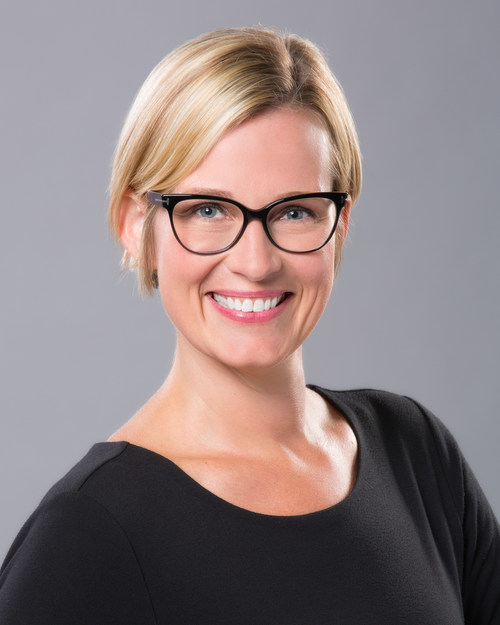 The COVID-19 pandemic led to sweeping healthcare policy changes that enable vulnerable Americans to receive affordable health coverage and access essential safety net benefits. The steep incline in unemployment and fears that millions of people would lose their health coverage drove the declaration of the national public health emergency (PHE) on January 31, 2020. Under the PHE, states must keep Medicaid enrollees continuously covered, irrespective of their circumstances.  
With the PHE set to sunset in less than 90 days, America is facing an unprecedented human crisis. There has never been a greater need for state and federal health and human services agencies to collaborate and take decisive action nowto be prepared.
The goal of the PHE was to help low-income people receive appropriate preventive and primary care during the pandemic without disruptions in coverage. By December 2021, enrollment in Medicaid and CHIP (Children's Health Insurance Program) grew to a record high of more than 83 million individuals, primarily due to the continuous coverage requirements of the PHE.1
When the PHE expires in April 2022, the Urban Institute projects that more than 15 million children and adults are likely to lose Medicaid and CHIP coverage as states unwind the continuous eligibility provision of the PHE and reinstate the onerous process of redetermining eligibility.2 As the pandemic continues to take its toll, millions have delayed care for chronic illnesses like diabetes or delaying cancer screenings, relying on Medicaid for essential care.
However, the demand for healthcare is only going to rise, driven by the long-term impacts of Covid-19 and delaying care for other health conditions. Those who lose their coverage may forgo preventative medical care, leaving them more vulnerable to illness and injury. In the long run, this causes economic hardship to the state, healthcare providers, and insurers. While many may be eligible for a new source of health insurance, it does not mean they will successfully transition if the new coverage is unaffordable or difficult to enroll in.
States face the processing of an unprecedented volume of Medicaid redeterminations and will have only 60 days' advance notice to prepare for potentially the biggest health care transition since the Affordable Care Act. This highlights the need for state health and human services agencies to collaborate and better leverage technology solutions that can streamline and improve the determination process, optimize coverage retention, and allow constituents to maintain access to healthcare.
Most government agencies have disparate legacy eligibility and enrollment systems that do not share data. This fractured system delays the processing and delivery of essential benefits that millions of Americans rely on. With the end of the PHE fast approaching, and coverage for millions hanging in the balance, states must take aggressive steps now to upgrade their technology and deploy more efficient processes, so that these new challenges don't overwhelm their ability to provide services.
When the PHE ends, Medicaid recipients could be disenrolled from the program because they didn't participate in the administrative process to redetermine their eligibility. Many people have moved during the pandemic due to job loss or an eviction, and states may not have up-to-date contact information as almost two years have passed since the last redetermination. Many states also prioritize collecting mailing addresses over email addresses or phone numbers. These data limitations make it harder to conduct outreach, re-verify and renew enrollment, and help individuals enroll in coverage. Many of these individuals might only discover they are uninsured when they seek care and, by then, it may be too late to enroll. With the pandemic still having a significant impact, this could become a catastrophic situation.
Where some agencies have an agreement to share data, the Medicaid agency can utilize cloud-based SaaS technology that is easily integrated with other systems to extract active and current contact information from the state unemployment system and update their beneficiary database. This enables state Medicaid agencies to conduct massive outreach about the upcoming redetermination process, redetermine eligibility, and help people transition to other insurance affordability programs if they are not eligible for Medicaid.
The Urban Institute estimates that one-third of adults losing Medicaid could be eligible for premium tax credits through the federal or state-based marketplace, making it critically important for marketplaces to be prepared to help them navigate the coverage transition. Many state-based marketplaces today rely on a modern SaaS technology platform that can automate processes, such as pre-populating applications or using other trusted sources of data to make eligibility determinations, which enable consumers to easily enroll in affordable plans and complete the transition from Medicaid to a marketplace plan.
The end of the PHE is one of those rare events where everyone—ranging from hospitals, insurers, and the Centers for Medicaid and Medicare to federal and state marketplaces, human services agencies, and advocacy groups—is in this together, with one common mission: All Americans must have affordable health insurance, so society, as a whole, prospers.
---
About Heather Korbulic
Heather Korbulic is the Senior Policy and Strategy Lead at GetInsured, where she engages local, state, and federal healthcare policy leaders in developing strategies for technology-driven improvements to the provision of healthcare and other public benefits. She was previously the executive director of Nevada's health insurance marketplace, the Silver State Health Insurance Exchange