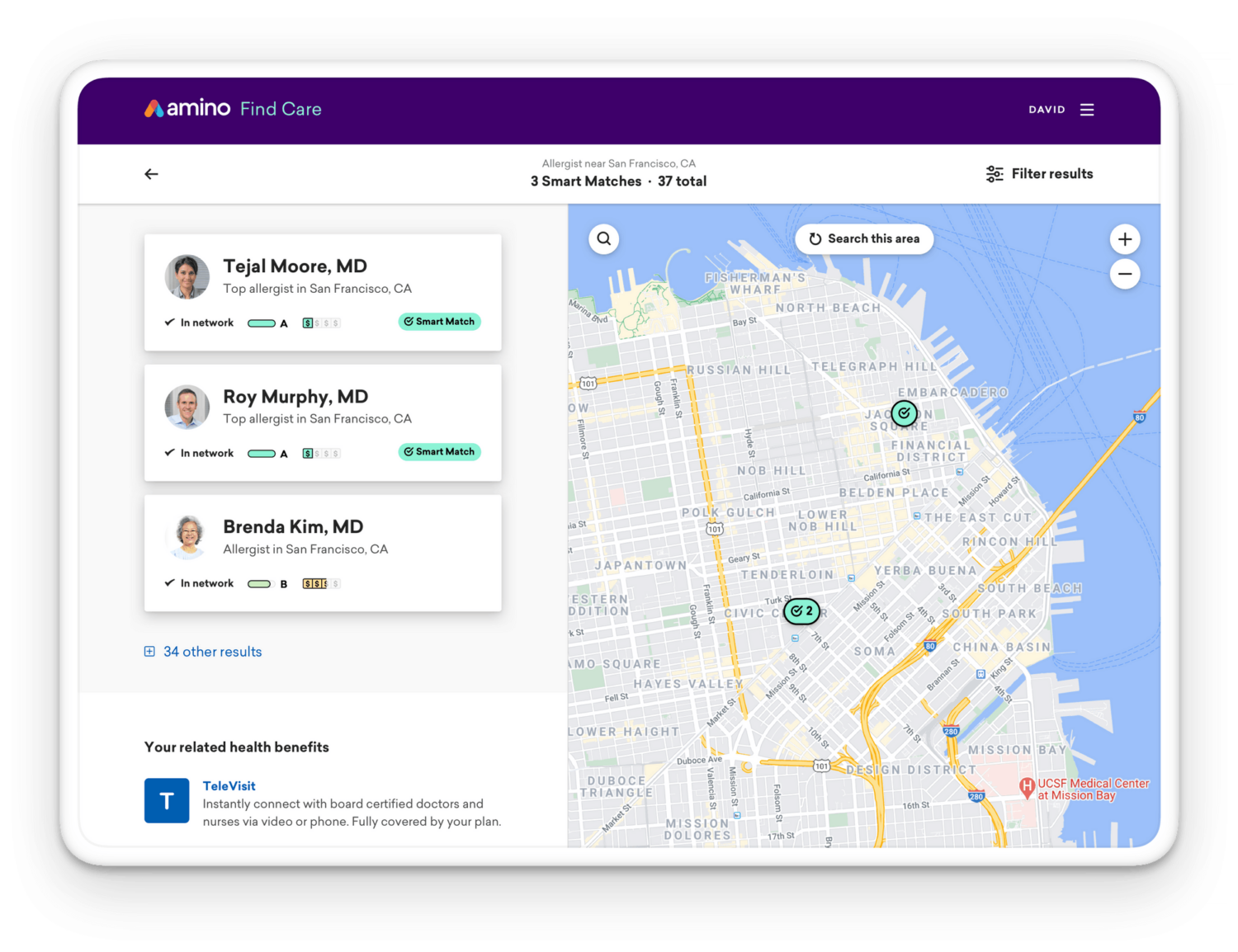 What You Should Know:
– Amino, the leading employer-sponsored healthcare guidance platform, is adding Spanish Language capabilities and Mental Health providers. This will allow employees to easily find in-network mental health providers in either English or Spanish.
– By guiding members to top mental health providers, Amino expands and accelerates access to high-quality, cost-effective mental health services, which can be difficult to find. From insurance details to locating providers, there can be a number of roadblocks for individuals seeking care who also might be in crisis.
Why It Matters
Research shows that individuals seeking mental healthcare services are up to six times more likely to receive care out of network, which can result in unexpected costs. Amino helps members sift through available options in the network and view various provider categories, from psychiatrists to licensed clinical social workers. Amino's inclusion of mental health providers also helps reduce the lingering stigma around seeking help for mental health issues by giving users easy-to-navigate tools and access.
By launching the Amino platform in Spanish, the company is now able to offer healthcare guidance services for tens of millions of new potential native Spanish-speaking members. Approximately 41 million Americans are native Spanish speakers, but language barriers can be a large obstacle to finding care. Inclusivity is critical to improving access to healthcare for this growing segment of the population. The Department of Health and Human Services noted that Latinos in the U.S. are on average more likely to delay care and less likely to have a regular source of care, such as a primary care physician. The disparity is even wider among Spanish-speaking individuals.
"Making care easier to access is a key factor in improving health outcomes," said Amino CEO David Vivero. "Providing resources for those living with mental health issues is more important today than ever, as is improving access and equity to high-value, in-network care for all populations in the United States. By expanding Amino to include mental health providers and delivering guidance services in Spanish, we are working to create the equitable healthcare access we want to see in this country, one step at a time."