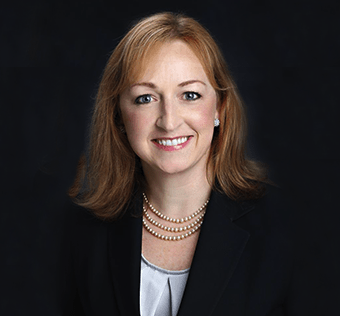 Healthcare organizations are increasingly eager to leverage analytics technologies, including machine learning and artificial intelligence (AI), in new ways. One telling sign of this is that the global predictive analytics healthcare market, which was valued at $1.8 billion in 2017, is projected to reach more than $8.5 billion by 2025. 
But as technology evolves, it's clear that the types and use of analytics platforms that can drive change among health plans — as well as the breadth of applications that can elevate customer experience (CX) strategy — are often underutilized, or even misunderstood. 
In reality, there are now multiple types of analytics technologies that transform health plans in positive, impactful ways. 
For example, deep-dive descriptive analytics technology can transform health plan customers' experience (CX) by identifying opportunities for improvement that plans would otherwise miss. Predictive analytics applications, meanwhile, can gauge the likelihood of future actions, behaviors, and even perceptions of health care by plan members.
Given CMS' recent decision to double the weight of experience-based quality measures used to calculate Medicare Advantage Star Ratings, harnessing the power of these two types of analytics applications together could become a key determinant of success in 2022 and beyond. 
A More Advanced, Impactful Data Strategy 
The process of analysis, or using analytics to process data, derive insights, and predict values, is only one aspect of driving change – but it's an important one. 
For example, knowing that 30% of patients cited long wait times in surveys can inform a physician practice's decision to adopt telehealth, or a health plan to expand its provider network. Unfortunately, if health plans don't fully understand the "why" that's driving a particular survey response, subsequent efforts to raise the bar won't have the desired impact. Improving member experience will remain as good as guesswork. 
For health plans and their networks of providers, the CAHPS® survey is the gatekeeper for that kind of information, which is why employing descriptive analytics to explore and compare CAHPS scores and benchmarks can be very useful to identify low-performing areas.
Advanced descriptive analytics can flag the CAHPS survey questions where an organization underperformed – such as whether customer service gave a member the help they needed – and see how they compare with similar lines of business at other health plans (e.g., Medicaid, Medicare Advantage). 
Certain types of CAHPS data, along with mock CAHPS survey data,  can be cross-referenced with other information, including: 
– Geographic location
– Patient age
– Type of health plan (e.g., public Medicaid, private PPO, Medicare Advantage)
– Presence of one or more chronic health conditions/comorbidities
– Out of pocket expenses
– Number of calls to customer service
– Claims history
– Pharmacy utilization
– Social determinants of health
These data elements capture what happened to the member as well as what the member's perception was.  By combining both types of data into a predictive model, a member engagement "blueprint" can be created to predict member-level likelihood to disenroll, engage in their own healthcare, respond positively to a survey, or even respond to a survey at all.  
The blueprint can then be used to drive very targeted campaigns to inform members about plan features or to nudge members into taking a healthy action, such as getting a flu shot.
Elevating Your Data-Driven CX Strategy
If uncovering trends within a sample data set is like finding a treasure map, improving one or more experience metrics can be like finding a chest of gold.
Here are three ways organizations gain additional insights or elevate performance after using analytics applications:
1. Gather additional feedback
Official surveys (e.g., the Consumer Assessment of Healthcare Providers and Systems (CAHPS®) survey), can only tell an organization the questions where its members rated their experience poorly. To really understand the specifics, organizations should augment CAHPS with off cycle or continuous listening surveys to drill down into the root cause of responses. For example, if members rated their experience with a health plan's customer service poorly on a recent CAHPS, the health plan should explore further with more specific questions (e.g., How long does it take the health plan customer service rep to answer questions about coverage?)
2. Focus on 2-3 standout areas for improvement planning
It's hard to fix problems when everything is a priority. Health plans should approach quality improvement with a prioritized, targeted approach, first addressing the biggest pain points that were revealed within a deeper analytics exercise, such as access to care. By limiting quality improvement interventions to 2-3 areas, health plans won't blow their budgets or stretch their resources too thin. 
3. Motivate and engage the least satisfied members 
Informing the least satisfied members that they are being heard, and motivating them to engage with their health plan is an important step in boosting ratings and reputation. But reaching them is tricky, given the extent to which they're already bombarded with messaging on a regular basis. One way to improve outreach is by dividing members into like cohorts for a given campaign.  This can be done using a predictive analytics-enabled member engagement "blueprint".  From there, outreach campaigns can be targeted and personalized to cut through the noise. For example, a vaccination campaign that promotes a vaccine, but also addresses real-life concerns (e.g., cost, side effects) of individuals in a specific cohort (e.g., Medicaid seniors), delivered in the way the cohort prefers (e.g., voicemail or email).  
Proven Results
While the task of analyzing data and using the data derived from analytics to inform changes sounds tedious, the bottom line is that it works. 
Recently, a health plan in the Southwest, providing coverage for more than 600,000 individuals in 10 states, scored a 2.5-Star Rating for its Medicare health plans. While the organization prided itself on offering high-quality, affordable, and personalized healthcare, its Star Rating fell well below national averages. 
But by using deep-dive descriptive analytics to scrutinize information such as which states and regions were the root causes of lower ratings of certain KPIs (e.g., customer service ratings), the organization was able to isolate and pinpoint which member populations (within certain geographic regions) tended to rate the plan least favorably. This informed the plan on where and how to direct its quality improvement efforts. 
Targeted improvements then led to higher CAHPS scores in several states over three years, including Colorado (52% improvement) and Arizona (24% improvement). 
While this is only one example, it illustrates the potential for descriptive and predictive analytics to serve multiple purposes for healthcare organizations and aid planning. Given that the weight and relative significance of member experience is expected to grow, health plans should take this opportunity to look at experience data-rich technology platforms that can analyze root causes as well as predict future behavior in order to derive insights that drive changes and improve quality for all.
About Suzanne Cogan
Suzanne Cogan is the General Manager at SPH Analytics, a Press Ganey Solution, a healthcare measurement and analytics platform for consumer experience and engagement. Cogan joined SPH Analytics in 2017 as Chief Commercial Officer.