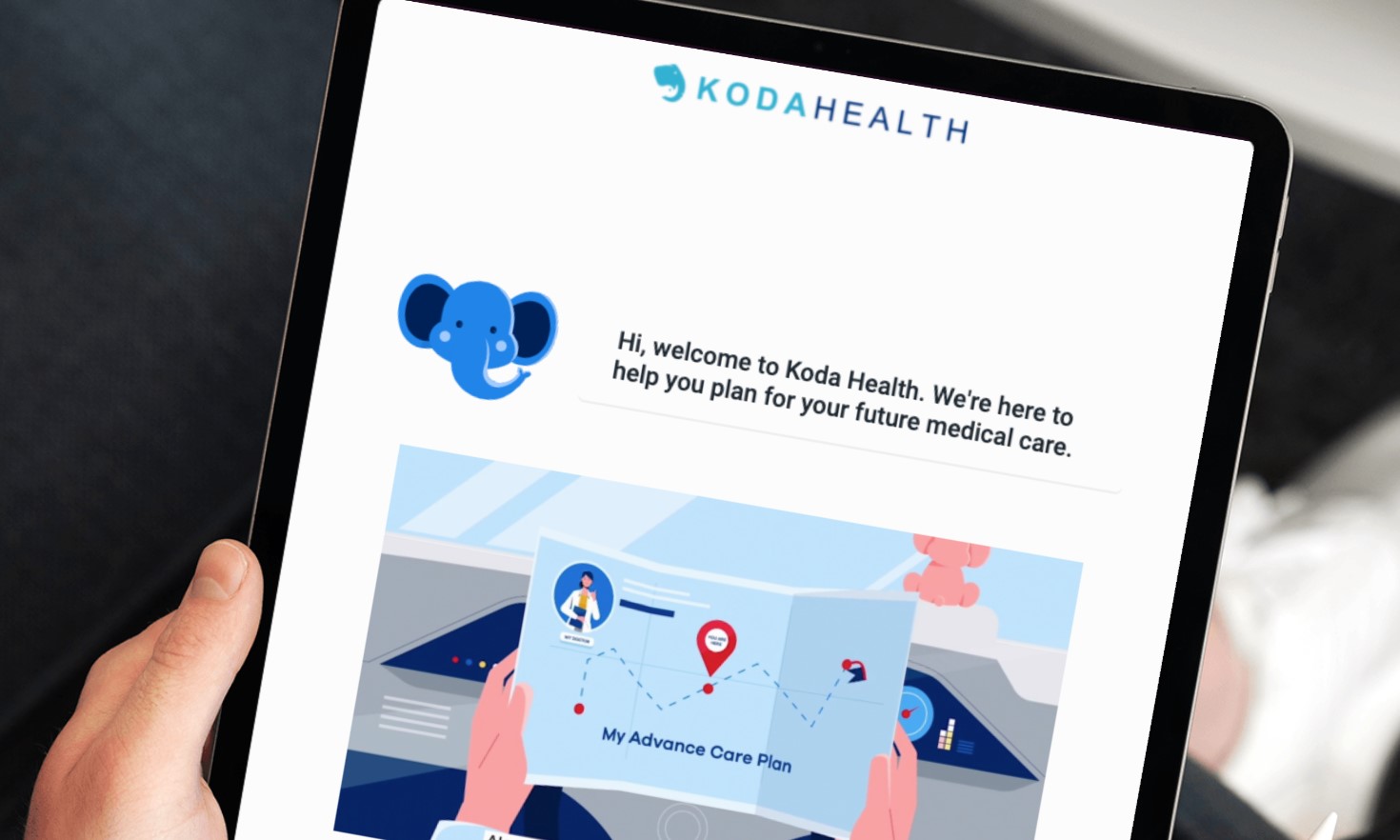 What You Should Know:
– Koda Health, a Houston, TX-based advance directives platform empowering patients to take control of their healthcare journey raises $3.5M in seed funding led by Ecliptic Capital alongside participation from Headwater Ventures, Sigmas Capital, CRCM, and a number of angel investors. The funding will be used to double the size of Koda's team over the next six months and expand operations to all 50 states. 
– Most commonly found Advance Directives are not detailed enough to be useful for doctors or families. They don't have enough information about the kind of care that will guarantee the quality of life you wish to have if you can't make your own medical decisions. Koda Health is a B2B Enterprise SaaS solution targeting health systems and payors that digitally guide their patients through the process of proactive healthcare planning, auto-generates legal documents that protect their care, and virtually notarize these documents at no cost to patients. In doing so, Koda curbs the delivery of inappropriate care at the end of life, empowering seniors to make more informed decisions and retain control of their healthcare journey.
---
Why It Matters
Detailed, clinically supported conversations about EOL medical issues create high-quality instructions. Without this guidance, loved ones are burdened by intimidating medical decisions, families fight and break down over treatment directions, and months are spent in court. Health care providers will be required to deliver aggressive medical intervention despite poor outcomes while health care systems sag under the overuse of resources. What used to be the sole domain of pricey lawyers and the inconvenient notary process can now be simply and easily done through Koda: online and at home and with your physician's input, if desired. Koda's platform, which can be accessed from any computer or smart device, facilitates the conversation, guides decision making, and auto-generates the associated documents, which patients can electronically witness right then and there!
"Koda Health helps vulnerable people navigate and communicate difficult decisions about their health care journey. So, when hiring, we look for empathetic people who are phenomenal communicators. Most Medicare beneficiaries can't afford traditional approaches to planning for future care, like estate attorneys and direct to consumer solutions. But these are conversations and legal documents that are fundamental to navigating healthcare. Koda bridges the clinical and legal divide to make advance care planning easily accessible to everyone," says Koda Co-Founder and CEO Dr. Tatiana Fofanova.