From clinician burnout to nursing staffing shortages, we asked executives to share their clinical predictions to watch in 2022 and beyond.
Angie Franks, CEO of ABOUT
Health system leaders will be focused on addressing dangerously high rates of clinician burnout and labor shortages across all roles, coupled with continued revenue and margin pressure. So it will be more important than ever for healthcare organizations to operate as a system and leverage all of their resources to ensure that patients are in the optimal setting of care. This means utilizing appropriate technology to address operational redundancies, inefficiencies, and site of care decision-making that contribute to clinician workload, stress and burnout.
The nursing shortage will transform how organizations manage Clinical Documentation Improvement (CDI) – With more staff leaving the healthcare field than ever and staffing costs surging as a result, thousands of healthcare CFOs have had to quickly shift their focus from revenue stream creation and optimization to doing more with less. In 2022, we'll see that shift impact how organizations approach and manage CDI.

The burnout crisis will drive significant workflow changes for millions of clinicians – As technology continues to advance and workflows evolve accordingly to facilitate that shift, organizations will begin effectively removing a lot of the discrete frustrations that come together to fuel burnout, and we will see a return of job satisfaction, as well as increased patient satisfaction as a result.
Diana Nole, EVP and GM of Healthcare at Nuance Communications, Inc.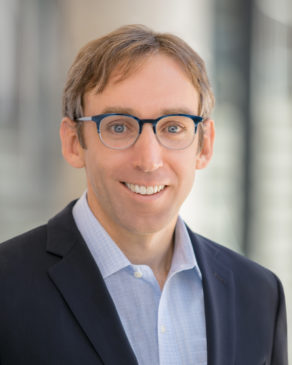 Kevin Phillips, vice president, product management and marketing, Philips Capsule
The pandemic has magnified the need for clinicians to have remote access to live-streaming patient data wherever the patient may be–from the ICU to the home. While a great deal of time and resources have been spent on such technology, it will be even more important to address alarm fatigue and deploy the right decision support tools that improve advisory alerts specific to the patient's clinical condition. As more medical devices get connected, the industry has a prime opportunity to solve alarm fatigue with a sustained focus on developing actionable alerts. These kinds of clinical surveillance and decision support tools at the point of care are critical as healthcare grapples with ongoing clinician shortages and burnout.
Andrew Mellin, MD, VP, Chief Medical Information Officer at Surescripts
For clinicians, trying to balance patient care with innumerable faxes, phone calls and communication issues is contributing to an epidemic of burnout. And now COVID-19 has brought it to a new level. Although we can't control COVID-19 and public opinions about science, we can do things to make providers' lives easier by removing administrative barriers and burdens so caregivers can focus on being caregivers.
Rebecca Love, Chief Clinical Officer of IntelyCare
Gig work will crossover into the nursing profession. The gig economy has thrived on the backs of workers who value flexibility over the stable confines of traditional employment. Staffing agencies who are placing talent will need technology to properly balance flexibility with stability to enable nurses to pick up single shifts or build schedules weeks in advance while ensuring they maintain effective market liquidity for supply and demand.
Burnout will worsen alongside the staffing shortage. A recent survey by IntelyCare found that nearly 40% of nurses can't take time off when they want to. Five patients per nurse is the optimal ratio for general medicine floors in the United States. When facilities are understaffed, the ratio climbs to six, eight, even one-to-twelve. Before March 2020, a string of staff shortages would eventually end, but not now. People cannot function exposed to this kind of pressure and trauma nonstop for two years.
Demand for better pay and benefits will increase. Nurses will continue to demand for better pay and benefits which will cause shortages to worsen if not addressed by facilities.
Joy Avery, MSN, RN, SVP, Clinical Services, Cipher Health
Nursing shortages will unfortunately persist in 2022. Providers will need to do more with fewer people and look for technology and automation solutions that help offload repetitive manual tasks so that nurses, clinicians, and caregivers can be more focused on delivering care. Hospitals are proactively responding by placing greater focus and investment on recruitment, retention, health, and well-being. Compassion fatigue and disorders such as anxiety, depression, burnout, and even suicide will be dealt with in a more urgent manner and addressed strategically.
Susan Collins, Twilio's Global Head of Healthcare
Healthcare burnout from COVID will be the tipping point that drives the structural change needed for widespread AI adoption by the end of 2023. We have less human capacity to deliver healthcare than we did before the pandemic, and the only way to avoid further burnout for healthcare staff is to adopt AI and tech that reduces friction and opens up clinicians' time for meaningful care.
---