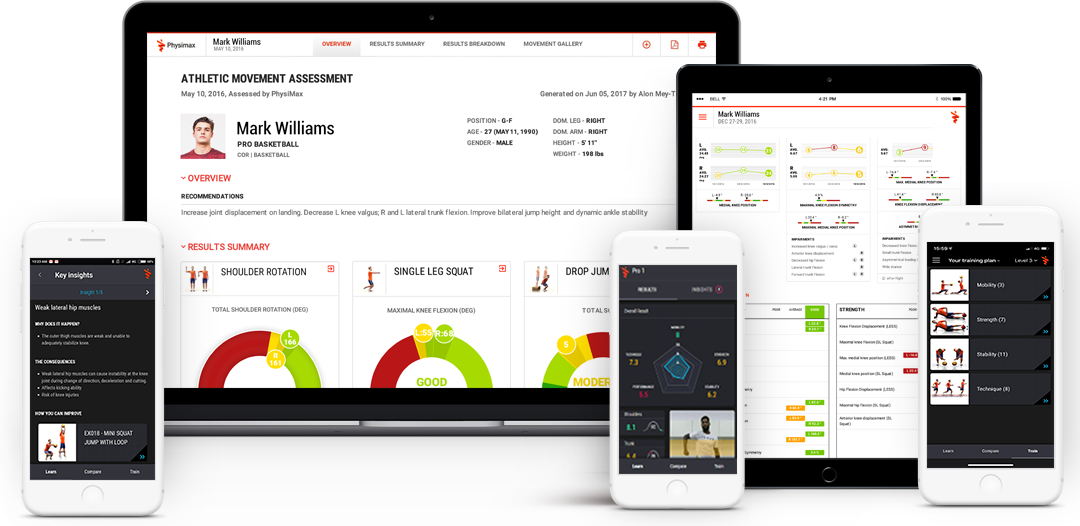 What You Should Know:
– Global digital therapeutics (DTx) company DarioHealth Corp. (Nasdaq: DRIO), a leader in the market (the Company), announced it has entered into an agreement to purchase all of the right, title and interest in certain assets of Physimax Technologies Ltd. ("Physimax"), a leading provider of computer vision (CV) technology for Musculoskeletal (MSK) functional screening and predictive risk of injury assessment.
– This acquisition complements DarioHealth's existing MSK offering and Physimax's technology strengthens Dario's ability to scale treatments for users.
Monitor your MSK Performance in Minutes
The technology enables automated MSK and injury risk screenings with validated accuracy and Physimax's Artificial Intelligence (AI) engine generates evidence-based personal training programs based on the user's objective scoring outcome to aid in effective injury prevention and recovery. Physimax's unique technology is validated by a professional motion lab as well as industry experts and proven to be comparable to trained human professionals. Physimax's technology is currently in commercial use by NBA and NFL teams, the U.S. military and health care facilities specializing in orthopedic care.
Financial Details
In consideration for the acquisition of Physimax's assets, the Company agreed to issue up to 256,660 shares of its common stock, subject to a lock up period, plus a cash payment of $500,000, as well as agreed to assume certain liabilities in an approximate amount of $1,020,000.