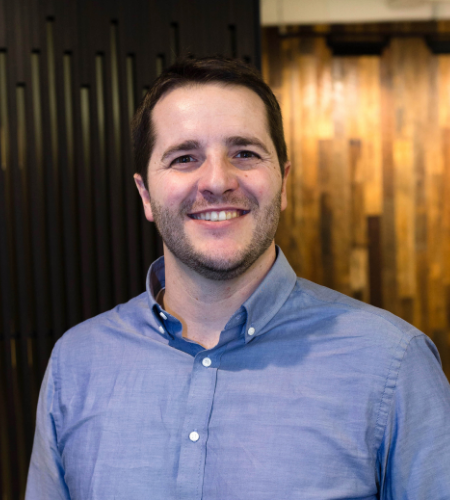 Are Remote Patient Monitoring (RPM) and telehealth the same thing? If virtual visits replace in-person visits, will that negatively impact my practice? Will I lose reimbursement and the in-person connection with patients? These are questions and concerns that we frequently hear as practices consider if a Remote Patient Monitoring program is right for their patients.
What is Telehealth?
Let's start with definitions. RPM and telehealth are not the same thing. Telehealth is a very broad, umbrella term that encompasses any and all care that a doctor or clinician provides without an in-person office visit. Remote patient monitoring is one specific form of telehealth that involves using a device to collect and transmit vital signs or physiologic data from a patient outside of the office. That data is monitored by clinical staff and used for ongoing patient care, communication, and education.
Telehealth has much broader applications and can involve numerous types of care via phone, video, or text. Some medical needs lend themselves better to a virtual visit that others. Common applications of telehealth include:
– General wellness visits
– Lab test or x-ray results
– Therapy and online counseling
– Recurring conditions like migraines or urinary tract infections
– Skin conditions
– Prescription management
– Urgent care issues like colds, coughs, and stomach aches
– Post-surgical follow-up
– Substance abuse disorders
– Behavioral health issues
In most cases, if you have Medicare, payment for a telehealth visit will be the same as in-person visit. The same co-pays and deductibles would apply. Many commercial and marketplace insurance plans cover telehealth (but it's always wise to check individual plans for specific coverage).
Benefits of Telehealth
Telehealth had obvious benefits during the pandemic, enabling delivery of healthcare during lockdowns when the recommendations of the CDC was to avoid any non-essential visits outside the home. While vaccinations and other public health measures are now enabling us to resume many pre-pandemic activities like routine doctors' visits, there are many benefits of telehealth that will live beyond the pandemic, including:
– Convenience: for many with busy schedules, a telehealth visit is preferred to save time driving, parking, waiting in doctors' offices, etc.
– Accessibility: People in rural areas are more likely to die prematurely from heart disease, cancer, injuries, respiratory diseases, and stroke. Relative to urban areas, those in rural areas have more unhealthy behaviors and less access to healthcare. Telehealth can improve access to primary and specialty care for those in remote areas.
– Eliminating language barriers: An interpreter can join a telehealth visit if English isn't a patient's first language. In many cases, it may be easier to find an available interpreter available for a virtual visit than in a specific office location.
– Disability accessibility: Telehealth technology can work with real-time captioning, video relay service, and other services to assist with vision, hearing, or speech disabilities.
– Comfort and security for mental health: Those struggling with mental health, and the stigma that they perceive to be associated with mental health issues, may feel more comfortable and secure getting help from home.
How does RPM fit in?
Unlike virtual visits, RPM typically does not replace an in-person visit. RPM is a complement to routine appointments and provides a unique perspective since clinicians can collect information about the patient's health between visits.
Most patients with chronic conditions see a physician every 3 to 6 months or when their health starts to deteriorate. Patients enrolled in RPM can effectively be checked on by clinical staff every day. This additional visibility into the patient's daily health enables clinical staff to be proactive about care plans, medications, and treatment options.
With the ability to collect data over time, chronic conditions can be treated in the broader context of a person's lifestyle, leading to more impactful, timely education opportunities and interventions. RPM can prevent possible deterioration in health between office visits.
For example, a clinician will probably review healthy diet choices with a diabetic or hypertensive patient during a routine visit (in-person or virtual). After a few weeks, a patient, who likely still knows that an apple is a better snack than potato chips, may choose the chips because that's what they prefer. However, if they are in an RPM program and know that a care team member will be looking at their blood pressure or blood sugar reading and calling them to ask about what they ate, they might choose the apple instead. RPM can provide an ongoing sense of responsibility and accountability since there is daily interaction.
Another great example where RPM can provide data and insight that a routine office cannot is white coat hypertension. This is when a patient's blood pressure readings are routinely higher at the doctor's office than at home or other settings. While white coat hypertension may be caused by the stress associated with a doctor's appointment, it can also be a warning sign for developing a longer-term hypertension issue. Remote patient monitoring can determine what, if any, the right treatment options are.
RPM can and should increase communication and engagement with patients. Since you still have routine visits with the patient, you are not losing the in-person connection and you are adding additional engagement opportunities between visits with text, phone calls, and possibly even video chat. RPM can also provide incremental revenue to your practice as there are a separate set of CPT codes that can be billed for RPM, in addition to regular office visits and even Chronic Care Management (CCM).
The Future of Telehealth and RPM
Telehealth, including RPM, is here to stay and will likely continue to grow and evolve. Telehealth has increased 38 times since Covid-19. Consumers are growing increasingly comfortable with telehealth, with 40% stating they plan to continue using telehealth in the future compared to 11% pre-Covid.
23.4 million patients were using Remote Patient Monitoring in 2020 and this is projected to grow to 30 million by 2024. In fact, CMS has proposed a new set of CPT codes for Remote Therapeutic Monitoring (RTM) which builds on and expands the use of at-home monitoring between regularly scheduled office appointments. RTM would broaden the scope of remote monitoring offerings that healthcare practitioners can provide to patients, allowing "non-physiologic data" and self-reported data. While final details are yet to be announced on the billing requirements, RTM could be used to monitor health conditions such as musculoskeletal or respiratory system status, as well as therapy (medication) adherence and response.
If you are not offering RPM to your patients, now may be the time to consider RPM before your patients switch to a provider that does. While it may feel daunting to get started, with the right research and partner, you can implement an RPM program that supports your overall telehealth strategy which enables you to improve patient outcomes and satisfaction while improving staff morale and reducing burnout.
---
About Jeff LeBrun
Jeff LeBrun is Chief Strategy Officer and co-founder of Optimize Health, a Remote Patient Monitoring platform that makes it easy for healthcare providers to offer patient-centric, reimbursable remote patient monitoring.