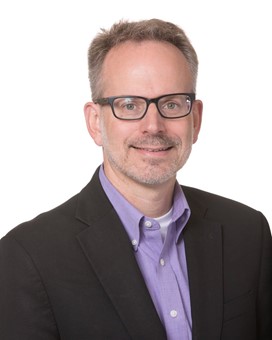 For the 77% of Americans who suffer from foot pain,1 seeking relief has included a litany of options: medications, exercises, insoles and even surgery to name a few. But relief is often hit-or-miss, and insoles that are customized traditionally include a very time-consuming process for patients. They often require lengthy office visits, multiple fit adjustments and even then, not always offering the right fit.
Fortunately, advancements in technology are changing the game. Software, hardware and innovations in materials have made repeatable, personalized orthotics both possible and exceedingly practical for patients and providers alike. Cloud-computing solutions combined with 3D printing capabilities have shortened the production process and provided a new level of customization.
The transformation yields impressive results. Now more than ever, podiatrists have the tools they need to provide convenient, personalized care. And patients benefit from improved foot health, reduced pain and better quality of life.
A pandemic of foot pain
Many Americans endure foot pain, and the COVID-19 pandemic seems to have exacerbated the issue. According to the Journal of Foot and Ankle Research,2 lockdowns and social distancing requirements made it harder for podiatry patients to access providers and care. For many, physical activity deteriorated, and foot health did as well.
But as podiatry clinics and providers resume in-person patient care, recent innovations offer the opportunity to not only make up for lost time but also drastically improve foot pain treatment and outcomes. With cloud computing software, providers can capture 3D renderings of patients' feet and create personalized orthotics that meet patients' exact needs.
Advanced software automatically detects anatomical landmarks, enabling providers to adjust the form, fit and function of each patient's orthotics seamlessly and quickly. Meanwhile, mature 3D printing solutions allow providers to add even more customization. For example, providers can design orthotics with varying degrees of stiffness in specific areas. In the past, the only way to adjust the stiffness of the product was to change its thickness or add more material to the arch.
In much the same way that 3D printed aligners have empowered users with more customizations for improving their teeth managed through apps and personalized visual models, emerging orthotics technology has also made it so that countless customizations and visualizations for footcare are easily accessible from a simple interface that practitioners and patients can explore together.
Today's technology means that providers can create orthotics with flexibility and support in infinite combinations. For instance, a patient may need an orthotic with a stiff arch but still want a lightweight, thin solution that fits into dress shoes.
An end-to-end process
The increased precision in orthotics design is a huge benefit, but the innovation goes beyond the end product. The combination of cloud-based software and 3D printing is transforming how the industry treats foot pain from the start. What was once a cumbersome experience is now an efficient, repeatable process that helps podiatrists deliver a higher-quality, precision orthotic product.
Using the 3D scans to identify foot issues, providers can address patient problems in the office and create orthotic designs that specifically solve them. The experience is personalized to each patient and, importantly, replicable. When patients need or want a new orthotic, providers can simply reorder from the same 3D scan or take a new one if the patients' foot health or anatomy has changed.
It's a far cry from the traditional practice of using messy plaster or foam molds to model patients' feet, manually adding material to alter the design, and remaking the molds when patients need new orthotics. Instead, the cloud-based solution allows providers to create endless iterations of a patient's orthotics—fine-tuning the design within minutes instead of weeks.
The efficiencies gained from a digitalized, end-to-end process save clinics and providers time and undoubtedly money. What's more, advanced 3D printers also reduce waste in the production cycle, optimizing the use of materials at every turn and creating a more sustainable process overall.
A new era of foot health
Podiatry has yet to realize the true promise of 3D printing. Until recently, the cost of owning a 3D printer prevented many clinics and hospitals from accessing the technology. However, the ability to send orthotic designs to a centralized printer (versus purchasing one for each clinic) has made the technology more accessible. The positive impact of this capability in the broader health sector was never more apparent than during COVID-19. Digital design files for urgently needed PPE were shared between companies and across borders where 3D print hubs—ranging from universities to multinational cosmetic brands—were able to pivot and print life-saving equipment for individual hospitals and practices. For orthotic clinics, this ability to offer the benefits of 3D printed insoles without the burden of printer ownership and maintenance all but guarantees that patient care and broader industry knowledge can be extended to even more people. 
The combination of affordability and advancements in orthotic design and production bode well for the millions of Americans whose foot pain burdens their everyday life. Transforming the process from start to finish gives more patients access to personalized solutions and grants more people the opportunity to eliminate foot pain from their life for good.
---
About Philipp Jung
Philipp Jung is the General Manager of Arize and Global Head of Orthotic Solutions at HP. Arize is a digital end-to-end orthotics solution focused on driving personalized care for people in need of relief from foot pain.