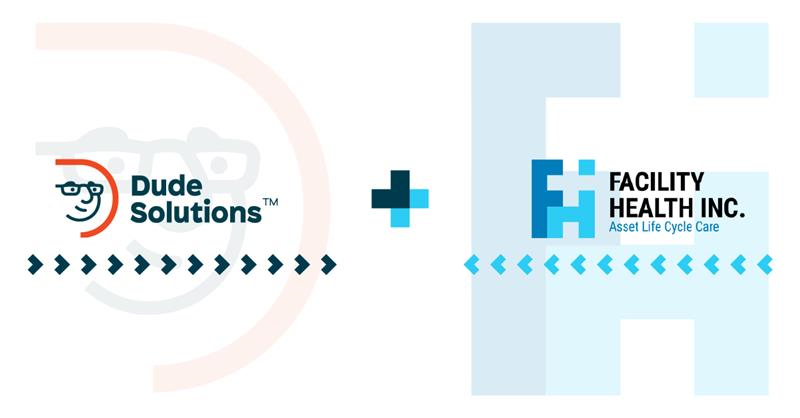 What You Should Know:
– Dude Solutions, a Clearlake-backed software company acquires Facility Health (FHI), a technology that helps healthcare organizations manage assets and facilities. 
---
Today, Dude Solutions, the leading SaaS provider of cloud-based operations management solutions, backed by Clearlake Capital Group, L.P. (together with its affiliates "Clearlake"), today announced it has acquired Michigan-based Facility Health, Inc. (FHI). Financial terms  of the acquisition were not disclosed. 
Prioritizing Investments, Mitigating Risk, Transforming Facilities
Founded in 2016, Facility Health is a leading solutions provider transforming physical environments through strategic capital and asset planning. Facility Health Inc. (FHI) helps facility and finance teams use real-time, data-driven intelligence to mitigate facility and asset risk and solve the capital planning puzzle. The company's software solution, the Origin™ Decision HUB™, provides executives with predictive CapEx and OpEx investment models using a proprietary Health Index calculation for each asset that is continuously monitored and updated. This provides executives with real-time analysis of assets, the ability to monitor maintenance and repair performance, and forecasting of asset useful life.
Acquisition Expands Dude Solutions North American Footprint
The acquisition of Facility Health will expand Dude Solutions' offering to midmarket and enterprise level healthcare organizations, and with its Strategic Asset Management (SAM) with the Capital Predictor solution, will strengthen the company's North American footprint and expand the complementary offerings to other industries.  
"This deal enhances our focus to support the enterprise asset management industry and serve the unsung heroes of the operations industry," said Kevin Kemmerer, chief executive officer at Dude Solutions. "Facility Health, unlike other industry offerings, combines operational data with other organizational data for real-time analysis of assets, supporting holistic capital planning and making it easy to communicate insights on asset risk and planning directly with the C-suite."