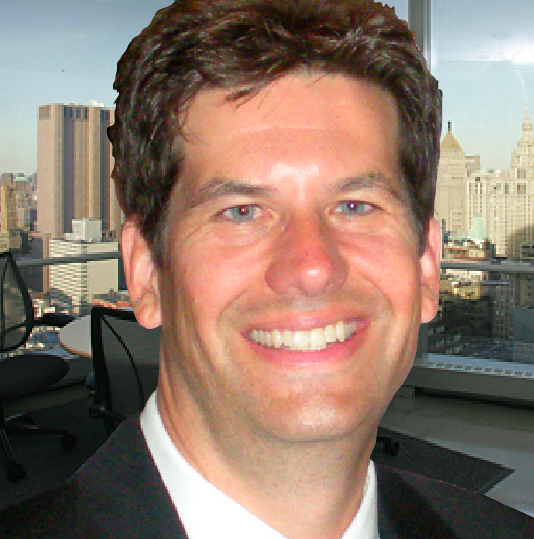 As with countless global industries, clinical trials were forced to move key functions online as COVID-19 swept the world in early 2020. Clinical research operations had to rapidly deploy remote approaches that were previously in the planning or pilot stages. While the uptake was rushed, the results have been largely positive. Decentralized clinical trials, and their near cousins that apply a hybrid approach of in-person and remote visits, are increasingly seen as a viable solution for biopharma companies and CROs alike. According to a Sites NOW "State of the Clinical Workforce" survey, as many as 61% of sites now plan to use remote coordinators, up from around 15% prior to the pandemic. Further underscoring this trend, 93% of sites also reported that they would allow sponsors or CROs to conduct remote monitoring, compared to 74% pre-COVID.
As the number of trials disrupted by the pandemic has leveled off and studies resume more normal operations, some challenges remain. Even with experience gained during the pandemic, many sites are still early in the learning curve when it comes to the adoption of remote practices. They need both dedicated decentralized solutions and tools that can lessen the overall burden associated with running any trial – virtual or not. As companies innovate to fill this need, a lot of emphasis is being placed on superior, user-centric education.
Recent statements by the FDA and EMA support this emphasis, calling out the need for education and training of all constituents in a clinical trial to reduce unwanted protocol deviations and improve overall quality in clinical trial operations. Clinical trial software solutions are also heading in this direction, integrating regular reminders and modules to explain key steps in the process, such as during data entry. At the more comprehensive end of the spectrum, companies specializing in study-specific learning modules are playing a bigger role in a range of trials. This proactive and ongoing training confers many benefits, as outlined below.
Reducing Staff Turnover
A key challenge facing sponsors today is the high rate of turnover seen in both contract research organization (CRO) staff and site operations staff. This turnover is disruptive and can have a significant impact on an ongoing clinical trial by introducing inefficiency, increased cost and, critically, by posing a risk to data quality. One of the biggest concerns for effective study management is how to mitigate the impact of study workforce turnover by quickly onboarding and adequately training new staff.
Mobile educational platforms have the promise and power to address this challenge. The on-demand training delivered by these platforms allows study team members to be quickly educated on key study requirements and procedures and ensures that the training received by replacement staff coming on mid-study is the same high-quality education that was available at the beginning of the trial.
Improving Protocol Compliance
Given the degree of turnover in study staff and the potential for variability during more direct training sessions such as those tied to site initiation visits, the likelihood of gaps in protocol knowledge and understanding is high. Compounding this is the recognition that learning retention is reduced in the absence of lesson reinforcement. Together, these risks pose a threat to protocol compliance and, in turn, to the integrity of the study.
Study staff who are adequately trained are more likely to fully understand protocol requirements and to implement study procedures without deviating from those standards. Improvements in protocol compliance have the potential to translate into reduced rates of data variation and loss, thereby impacting the overall quality of the study. Enhanced protocol understanding also has the potential to reduce screen failure rates and the number of non-evaluable patients, as sites correctly apply inclusion and exclusion criteria. In addition, informed study staff will be better equipped to answer patient questions, provide context for study procedures, and help guide patients on their study journey, thereby improving the patient experience. Educational platforms tailored to support DCTs can effectively "de-risk" common mistakes by ensuring that all site staff are knowledgeable and have the tools they need to be successful.
Patient Recruitment and Enrollment
The proliferation of mobile technologies has shifted some additional responsibility onto patients, requiring them to follow specific timelines and undertake activities required by the study protocol that might previously have been completed at the study site. Not all patients are equally prepared for this task, however. But specialized training modules designed specifically for patients and caregivers can help guide enrolled patients through their responsibilities as a study participants, particularly when delivered through an intuitive, easy-to-use mobile platform. With an on-demand training system where lessons are divided into concise and manageable concepts, learners can work at their own pace when it is convenient for them. This proven concept of microlearning uses small units of curriculum to focus learning and then reinforce lesson comprehension and retention through the process of repetition.
This microlearning approach can also help streamline patient recruitment and enrollment, using topical modules to raise awareness of the study, provide an overview of clinical trial basics and the informed consent process, and to supplement the ICF itself. Most ICFs are lengthy and can be challenging for patients to follow. Providing a companion explainer ensures that patients have both an adequate understanding of the trial and their responsibilities as a participant. Ultimately, setting proper patient expectations can help reduce the risk of subsequent withdrawal.
With proper education and training, prospective patients can be efficiently guided through the recruitment and enrollment process using engaging content that fits in the palm of their hand – anywhere in the world.
The operational complexities of clinical trials can lead to protocol deviations which, if significant, can impact the overall integrity of a study. Minor deviations can introduce data management-related delays that push out the timelines for study closeout and data analysis. Modern, mobile training platforms allow the study team to verify and monitor that everyone involved in the conduct of the trial understands and comprehends the protocol, thereby minimizing the risk of protocol deviations.
Mobile education platforms have the potential and power to improve site performance, reduce site burden, manage risks, and enhance both the quality of study data and the patient experience. Together, these benefits work to ensure on-time study completion with an improvement in data quality.
---
About Robert Geckeler
Robert Geckeler currently serves as Product Director at ScienceMedia. He has over 25 years of pharmaceutical industry experience spanning product formats and therapeutic areas while leading a range of global therapeutic development programs.
Robert has served as Chief Development Officer for Sitka Biopharma and as a board member for Cerion NRx. Prior to that, he was VP of Operations at both Telephus Biosciences and Xenome Ltd. and led client services and product expansion at OneHealth.
---