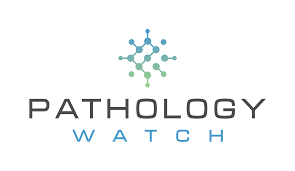 What You Should Know: 

– Digital lab and pathology platform PathologyWatch, today announced $25 million in Series B funding with participation from Ceros Capital Markets, Rock Creek Capital,Springtide Capital, Spark Growth Ventures, Blueprint Health, Blackbrook Management Group, and existing investors.
– AI in diagnostic services grew by 80% in 2020, largely in response to the COVID-19 pandemic, which also brought to our attention the need for more equitable and accessible healthcare. With this funding, PathologyWatch will continue to be a key contributor in both areas.
The funding will help the company digitize biopsies, increase and equalize access to top skincare physicians, and further AI research as they expand operations across the country. 
Full-Service Dermpath Lab 
PathologyWatch provides fully interfaced EMR reporting and 24/7 access to digital slides for dermatology clinics. For their clients, this means more efficient workflows and direct access to leading dermatopathologists across the country, with broad insurance coverage. PathologyWatch has successfully integrated laboratory information systems, scanners, digital viewer technology, and EMRs into an end-to-end solution for dermatologists. 
"We are honored that of all the digital dermpath labs available, dermatologists are increasingly choosing to partner with us," said Dan Lambert, PathologyWatch CEO and cofounder. "As digital dermatopathology continues to grow, it has the potential to reduce the costs of pathology by billions while creating better patient care for everyone across the country. We're thrilled to be winning so much volume so quickly."
Expansion Plans
With the new funding, PathologyWatch will broaden its outreach to dermatologists and conduct further research into skincare diagnostics and AI — allowing patients to receive faster diagnoses and more equitable access to dermatopathology services while enabling labs to work more efficiently and cost-effectively. Additionally, the funding will support operations as the business expands across the country, adding new labs in Texas, Florida, and Arizona.