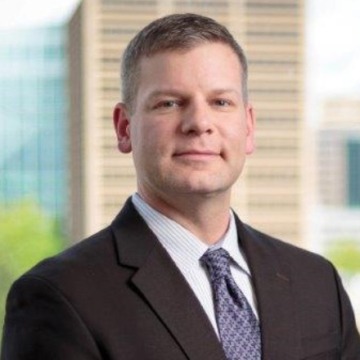 After a year dominated by COVID-19, and even with the rising challenges of the delta variant, Healthcare IT staffing is rebounding. To complicate matters more, the rising number of vaccine mandates across hospital systems has the potential to put the entire industry in a serious bind.
Throughout 2020, the majority of US hospital systems were stopped in their tracks. Spending on capital projects was paused indefinitely, and leaders were forced to significantly reduce contingent labor usage and slow hiring of full-time employees in order to focus any remaining budgets on direct patient care of COVID-19.  
The larger healthcare talent pool resulting from these deep cuts and layoffs, coupled with access to a new national, all-remote workforce created a near-ideal staffing market for hospitals. With net new positions at a premium, hiring managers were able to use whatever funds available to secure the best talent and be very deliberate through their process.
In 2020, hospitals and health systems – like most organizations – looked to do more with less, and for only the most critical of functions. This meant hiring timelines became much longer as funding and approvals for any technical spending took many more steps and reached the highest levels of the organization. With a slower and more deliberate approach in filling roles in effect plus a larger healthcare IT talent pool available, there was little incentive for employers to speed up the process because they simply did not have to compete as hard in these market conditions. And, frankly, IT workers within the space desperately needed jobs.
In just the first half of 2021, there was a complete reversal in the healthcare IT staffing market. As progress was made in the fight against COVID-19, the economy reopened, and hospitals and health systems across the US rapidly began to return to "business as usual." However, in many ways, 2021 is not panning out to be a return to 'usual,' but rather, an acceleration or catch-up. Many systems are accelerating projects that were put on hold or delayed, and the demand for deeply experienced HIT/EHR experts has strongly returned to pre-pandemic levels and is on track to outpace levels not seen since 2018-2019.  This also means that the same talent pool that was once willing to take any open role available and wait out the longer timelines is back in the driver seat.
 Compounding an already challenging labor market, increasing numbers of vaccine mandates for employees at hospitals and health systems has the potential to put further strain on hiring and the number of vacant mission-critical positions left open as a result.  As of early August, nearly 1,500 hospitals have required employees to receive COVID-19 vaccines, and those numbers are rising by the day. The American Hospital Association estimates that 39% of U.S. hospitals have announced vaccine mandates.  Vaccine hesitancy amongst employees is causing many to pursue new opportunities free of hospital mandates. This puts increased pressure on employers to fill critical roles with an already limited labor pool. Successfully navigating this moment will take creativity, experience and hard work—and healthcare organizations need to be ready to adapt.
What Employers Need to Know
So, how can you prepare to tackle these challenges? 
 First, pick up the pace and sweeten the deal. Schedule candidate interviews and make decisions – and quickly. As so many hospital systems are clamoring for the same technical talent, it will be key to keep candidates engaged throughout the process, communicate actively, and secure funding ahead of time in order to make decisions in real-time. If you don't, the organizations that are doing the above will out hire you with a faster and better candidate experience. That perfect candidate that you loved will have five other opportunities to consider and will be off the market when you are ready to pull the trigger, even by waiting just a few days.
Secondly, don't lose sight of your existing talent in the race to secure new candidates. As competition rises, be aware that organizations are increasingly offering fully remote environments, higher paying contracts, or more enticing FTE packages – leading many employees to consider new opportunities as the market strengthens. Fully remote opportunities are still plentiful, and a strong preference for remote work may have your employees looking for something new if required to return onsite, even in a hybrid capacity. An active conversation with your top IT talent, if your priority is to retain them, should help guide your return-to-office plan. 
The best way to compete in this new healthcare staffing environment is to be prepared. Knowing what is on the horizon is the first step in entering the race. Act swiftly and with intent, and you'll stay in the game, securing and retaining the top talent your organization needs to succeed. 
About Seann Mulligan, Vice President of Strategic Delivery at HCTec:
Seann Mulligan is a 20-year staffing industry leader and recruiting expert with proven track record of success building and driving high-impact growth initiatives and teams. He brings extensive experience building high-volume, centralized delivery teams and strategies for IT and healthcare organizations.
Based in Brentwood, Tennessee, HCTec provides award-winning, best-in-class IT services to more than 1,500 academic medical centers, health systems, community hospitals, critical access hospitals, and other healthcare provider organizations across the nation. Our highly qualified teams offer HIT expertise across the full range of clinical and business applications, as well as data, security, and other technical services. With more than 500 team members and decades of combined healthcare experience, HCTec is highly KLAS-rated, providing healthcare IT staffing, managed services solutions, and EHR services.