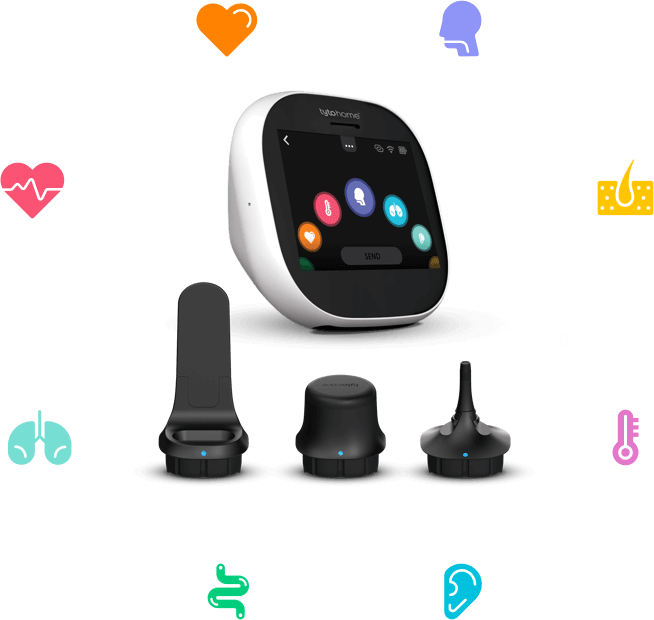 What You Should Know:
– NorthShore University HealthSystem, today announced a new partnership with on-demand, remote medical exam provider TytoCare to expand its telehealth offerings. In May 2021, NorthShore launched an initial pilot with over 280 NorthShore employees that offered them Immediate Care with the TytoCare device and platform. The pilot exceeded target goals and allowed NorthShore employees to share their feedback to help shape the future of NorthShore patient care and refine the telehealth offering prior to patient rollout.
– The integration of the TytoCare device and platform into NorthShore's current telehealth appointments enhances the health system's ability to diagnose and treat patients remotely with in-depth, physical examinations during video visits.
– TytoCare's FDA-cleared handheld examination kit enables users to perform comprehensive physical exams of the heart, skin, ears, throat, abdomen, and lungs, and measure heart rate and body temperature, which are key for treating many acute and chronic conditions. This allows health care clinicians to gain the vital clinical data they require to monitor, diagnose, and treat patients and avoid unnecessary in-person visits. 
Expanding Virtual Care Options
The COVID-19 pandemic has accelerated the adoption of telehealth and spurred the expansion of many health systems' current virtual health offerings. Beyond the pandemic, telehealth will remain a vital resource for consumers and health systems, enabling patients to stay on top of their health without the need for in-person visits for a variety of urgent and primary care needs. Through the partnership with TytoCare, NorthShore will expand its virtual care options and ensure that telehealth remains a pillar of patient care moving forward.
With TytoCare, NorthShore is providing its patients with virtual pediatric care as well as virtual Immediate Care visits for many commonly treated conditions including ear infections, asthma, cold, and flu. For a one-time fee, NorthShore patients can purchase the TytoCare examination kit to keep at home, and then using NorthShore's patient portal, NorthShoreConnect and the TytoCare app, connect to their provider for a live visit.
During the visit, the health care provider will guide the patient through the examination process using the TytoCare exam kit. Based on examination results, the provider can then make a diagnosis and treatment plan and write a prescription, if needed. The TytoCare device is HSA and FSA eligible and in the coming months, NorthShore will also utilize TytoCare for adult primary and specialty care.
"NorthShore University HealthSystem is committed to providing an enhanced telehealth experience, enabling our patients to stay on top of their health during the COVID-19 pandemic and beyond," said Sean O'Grady, Chief Operating Officer of NorthShore University HealthSystem. "TytoCare enables us to do just that, offering our patient population quality care without needing to visit a clinic in person. We look forward to expanding our virtual care options, enabling our patients to receive secure, convenient, and quality care at home, at work, or on the go."