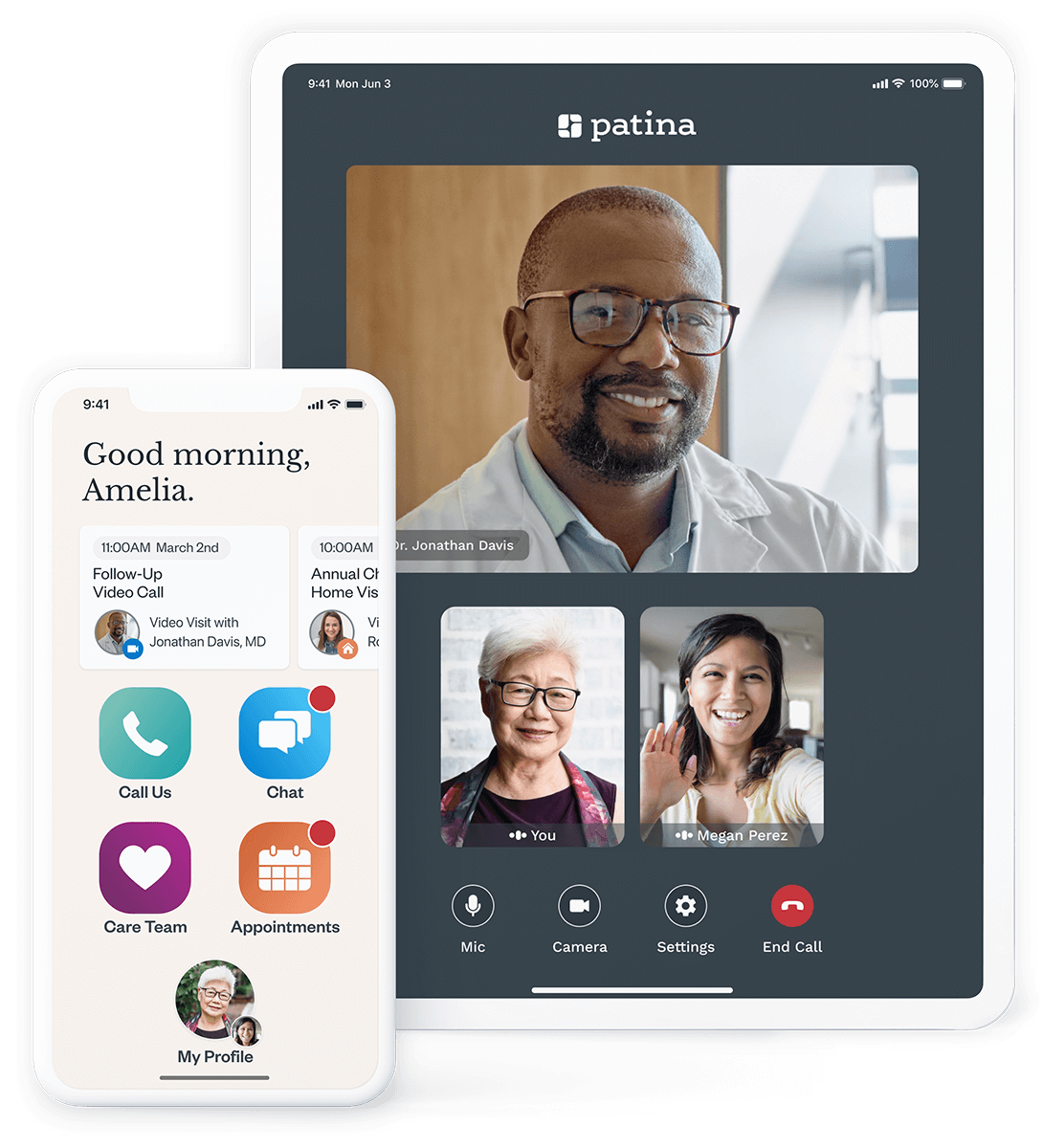 What You Should Know:
– Patina Health Inc. (PatinaTM) came out of stealth today to announced its $57M Series A round from healthcare investors Andreessen Horowitz (a16z) and GV (formerly Google Ventures), who co-led the Seed and Series A rounds, as well as F-Prime, Rock Springs Capital, Viking Global Investors and others.
– Patina has created a new model of primary care, in collaboration with Patina Medical Group, to profoundly improve the healthcare and aging experience for adults 65 and older. Dedicated, multidisciplinary care teams will take the time to build trusted, ongoing relationships with older adults, supporting their unique and changing physical, emotional and social needs so that they can live their best lives and maintain independence.
– In-home and virtual primary care services will launch in early '22, in partnership with select Medicare Advantage health plans, at no additional cost to participants.
Patina Care Experience Team
Patina will be focused on delivering a high-value experience that improves satisfaction, increases clinical quality and lowers the total cost of care. The company's model is enabled by a technology and analytics platform purpose-built for supporting older adults, including a mobile app to facilitate real-time information sharing and virtual visits across the care team.
Led by a primary care physician, each person's Patina Care Experience Team also includes a nurse practitioner, a health champion and other specialized team members, including behavioral health, pharmacists, geriatricians, chronic condition specialists, logistics specialists and others as needed. This interdisciplinary team works closely together to build trusted relationships with the individuals served, understand their goals and help coordinate all aspects of care, including specialist care with existing or new providers. The same care team will also engage and support the individual's trusted network of family, loved ones or caregivers.
Why It Matters
"Older adults are often overlooked by a society that values 'young over old,'" said Patina CEO Jack Stoddard. "As we become older, we all deserve a better care experience that sees us, understands us and accepts our role in guiding our own care so we can live our fullest lives.  That kind of model doesn't exist in healthcare today, so we're building it. The current system is built around hospitals and clinics at the center, resulting in a production model of short, episodic and transactional office visits, which doesn't meet the unique needs of older adults.
"That's why we spent the last year-and-a-half conducting research and applying human centered design principles to build Patina directly from the perspective of older adults," added Stoddard. "We've gathered invaluable feedback from hundreds of people over 65 and their loved ones to better understand their experiences, frustrations and underlying needs. We've assembled an amazing team of mission-driven people, designed the core processes and architected the underlying technology to enable this new care experience. We've also secured a great syndicate of investors backing our Series A financing so that we can begin serving people and prepare to scale our solution nationally."