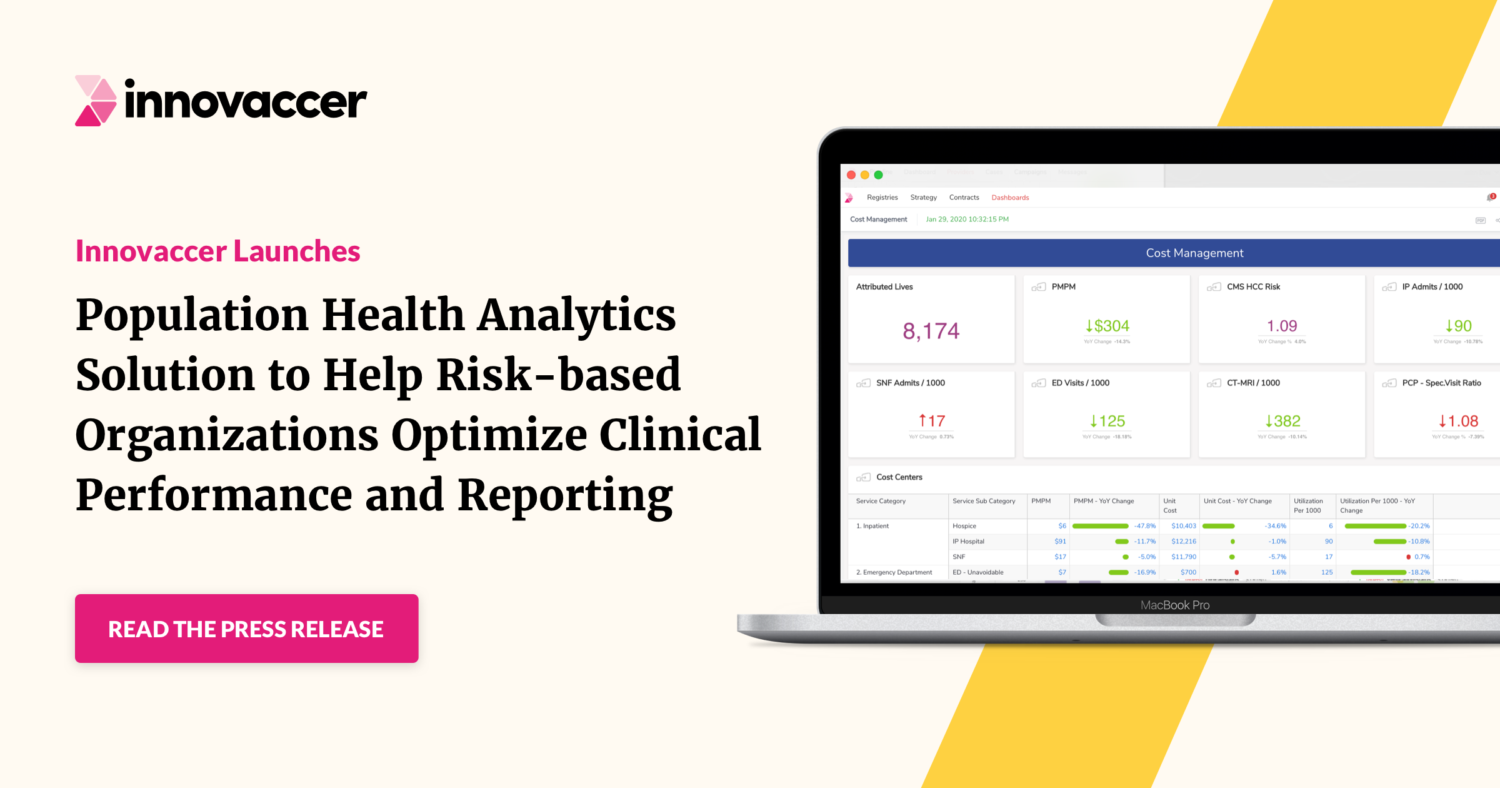 What You Should Know:
– Today, Health Cloud company Innovaccer, today unveiled its new Population Health Analytics solution, now available on the Innovaccer Health Cloud.
– The new solution helps risk-based providers improve care management and delivery with AI-enhanced predictive analytics; performance assessments and benchmarking; and comprehensive, customizable dashboards that drive evidence-based decisions in real-time.
– Among Innovaccer Population Health Analytics' latest features includes an advanced risk-adjustment algorithm that helps organizations identify and close care gaps, and ensure complete and accurate coding. The algorithm also helps providers improve health outcomes at scale by stratifying populations into clinical cohorts and driving evidence-based decision-making at the point of care. Providers can also effortlessly evaluate cost and utilization, and instantly compare their performance against regional and national averages using reliable population-specific benchmarks.