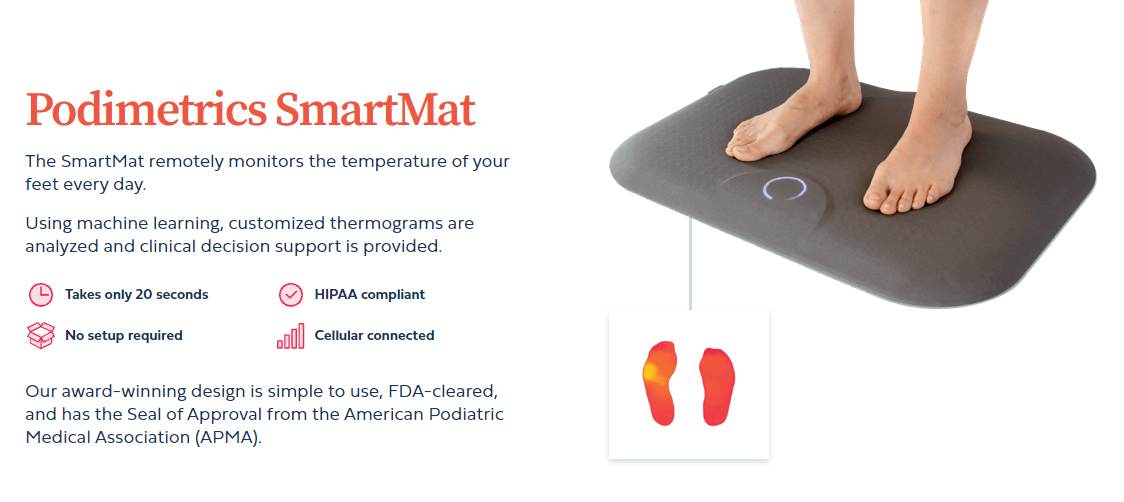 What You Should Know:
– Independence Blue Cross (Independence) and Podimetrics, a virtual care management company dedicated to preventing diabetic amputations, today announced an agreement for Podimetrics to remotely monitor Independence fully insured commercial members who have diabetes and a history of a diabetic foot ulcer with the use of the cellular-connected SmartMat.
– The partnership will make Podimetrics' solution available to Independence members who have diabetes and are at risk for diabetic amputations. These amputations are up to three times more prevalent among African Americans, making them one of the largest markers of health inequity. They're also extremely expensive and debilitating — costing up to $100,000 per amputation and carrying a five-year mortality rate of 75 percent.
– Podimetrics will remotely monitor the temperature of members' feet as they step on the SmartMat for just 20 seconds each day. The captured data is then seamlessly sent to Podimetrics' virtual care support team, which monitors and ensures that members and providers are alerted if signs of complications are detected.