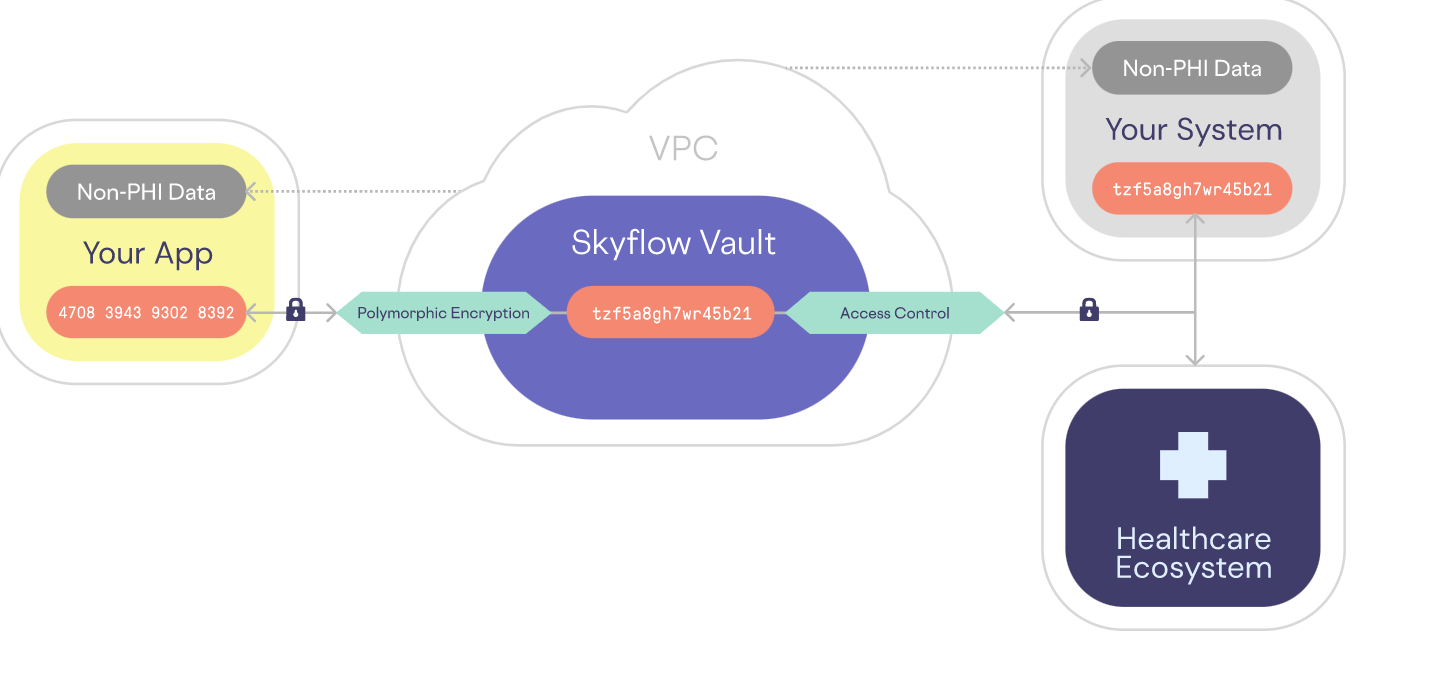 What You Should Know:
– Skyflow, a Palo Alto, CA-based customer data privacy company, today announced a $45M Series B financing round led by Insight Partners. Additionally, existing investors Canvas Ventures and Foundation Capital as well as executives from Plaid and Coinbase Board Member Gokul Rajaram invested in the Series B. With this new investment, Skyflow has raised over $70M over the last 18 months, and is positioned for rapid growth.
– Skyflow delivers a zero-trust data vault via a simple API, powered by its unique polymorphic data encryption approach, and has launched horizontal and vertical products to meet these needs. The company intends to use the new funding to accelerate the growth of its sales, marketing and engineering teams and plans to hire 100 new employees by the end of 2022..
What if privacy had an API?
"Skyflow started with a very simple question: What if privacy had an API?" said Anshu Sharma, co-founder and CEO at Skyflow. "The market is flooded with tools that offer a piecemeal approach to security, compliance, and privacy. The fastest-growing companies neither have the time nor the desire to buy and integrate point solutions. Skyflow offers a radically simple solution to a complex set of interconnected problems."
PHI data privacy, security and compliance, solved with a simple API.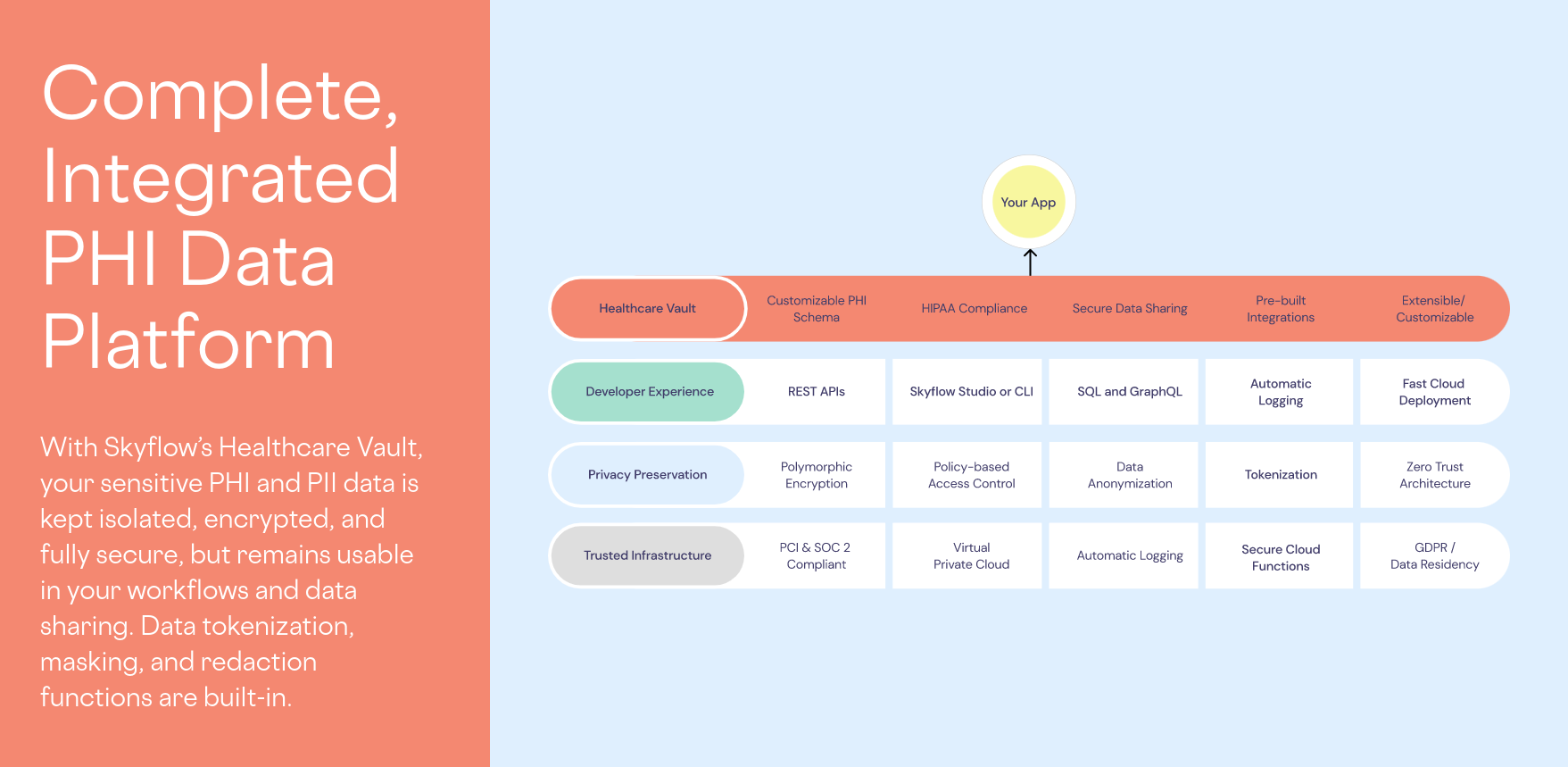 Fintech and healthcare companies have had to devote months or years to building out a privacy infrastructure. Skyflow's Healthcare Vault isolates, encrypts, and protects sensitive PHI and PII data, while allowing safe use and sharing.Skyflow's healthcare data vault features includes:
– Workflow Aware Architecture: designed for PHI data, and for PHI workflows, with powerful features that allow you to safely use, share, or analyze data without ever decrypting or compromising privacy.
– Polymorphic Data Encryption: utilizes multiple encryption and tokenization techniques that ensure optimal security, fast performance, and high levels of safe data usability
– Globally Distributed Data Store: Skyflow can put your vaults anywhere in the world, while giving you total control over data residency and data access, so you can quickly and easily meet any residency requirement.
– Policy-Based Access Control + Audit: Quickly create fine-grained data access control policies to manage data flows and sharing. Detailed logging and SQL support makes audits and investigations simple.
Skyflow customers now include leading North American companies in insure-tech, credit card platforms, clinical trial data, neo-banks, medical device startups — and many others in the fintech and digital health space. Further, in response to global demand for data residency solutions, Skyflow has made its vault available across the Americas, APAC, and EMEA — with live customers such as Spoon Money in India.