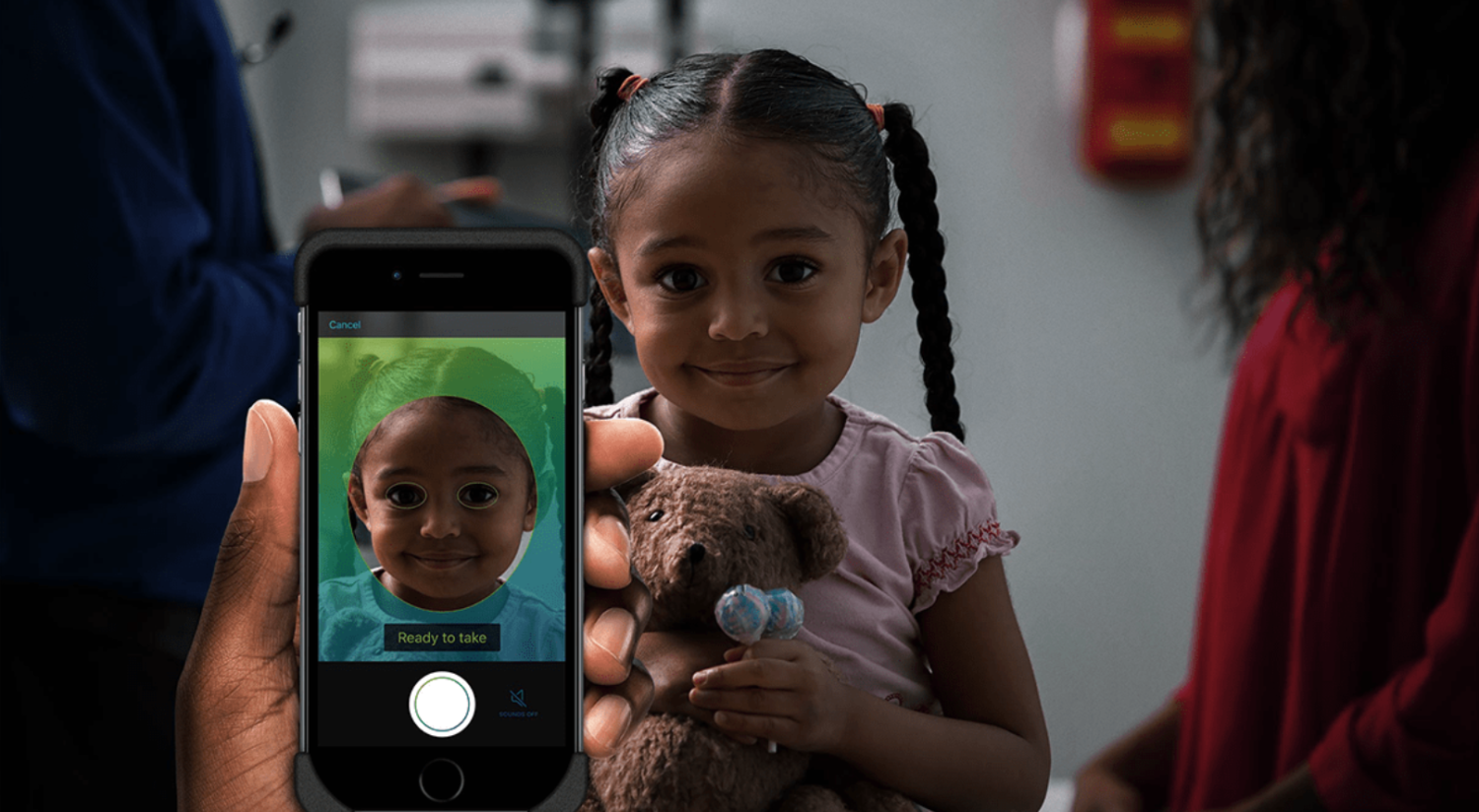 What You Should Know:
– GoCheck, creator of GoCheck Kids, a digital vision screening platform, announced today an investment round of $10 million co-led by Hatteras Venture Partners and Pisgah Fund (affiliated with HCA). The round also included participation from new investors CU Healthcare Innovation Fund (affiliated with the University of Colorado) and WakeMed Hospitals Innovation Venture Fund, and existing investors Marc Benioff (Founder/CEO of Salesforce), Interwest Partners, FCA Venture Partners, Sovereign's Capital, and Mucker Capital participating.
– Co-founded by David Huang in 2013, GoCheck Kids serves pediatric teams in their quest to prevent vision impairment, the most prevalent disabling condition among children in the U.S. and many countries.
Impact of Vision Impairment
Vision impairment is the most prevalent disabling childhood condition. GoCheck Kids has increased health equity and access by expanding the points of vision screening. GoCheck Kids is the only integrated vision screening solution that meets the American Academy of Pediatrics and other medical societies' guidelines for patients 1 through 18 years-old. GoCheck Kids' comprehensive digital vision screening platform enables the most extensive ROI for providers.
Today, 6,500 pediatric teams on three continents trust GoCheck Kids to prevent vision impairment and blindness in children. These hospitals, private practices, schools, and screening organizations have screened 5 million patients. The company plans to use the latest round of funding to grow its team, platform, and customer partnerships.
"The research is clear, so much in a child's life is transformed when they can see well — their confidence, relationships, learning, and eventual educational and financial outcomes," said Kevon Saber, GoCheck's CEO.  "We are striving for a future where everyone everywhere can see and fulfill their potential and children, parents, and providers are no longer in the dark. This financing is a step toward this brighter future and a testament to both the massive unmet need for pediatric vision screening and the resolve of GoCheck's teammates."