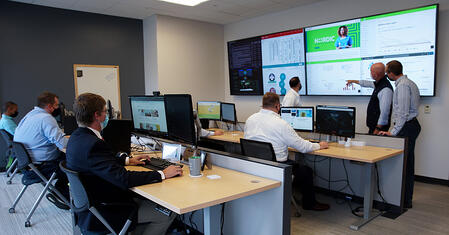 What You Should Know:
– Coinciding with Cybersecurity Awareness Month this month, Nordic Consulting, a global health and technology consulting company, announced that it has opened its new security operations center (SOC) at its global headquarters in Madison, Wisconsin. SOC's are a rising defense mechanism against cyber threats across industries – especially the healthcare industry, which has shown extreme vulnerability over recent years and since the pandemic has started.
– Cybersecurity risks continue to be top of mind for many healthcare organizations. Healthcare companies represent prime targets for phishing and ransomware attacks, with research showing that healthcare records can be valued at $1,000 or more per record depending on the richness of the personal data they contain.