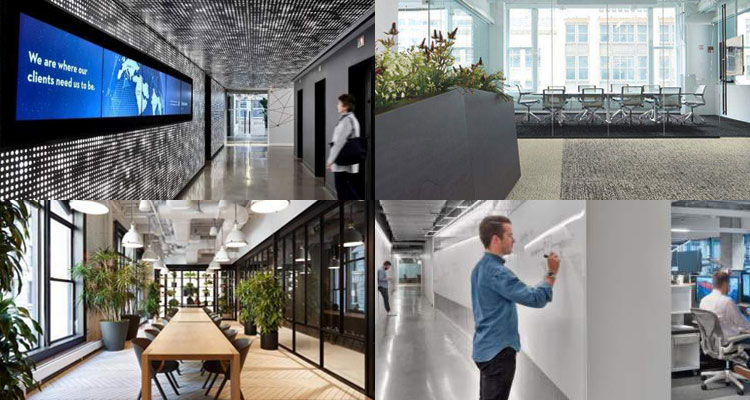 What You Should Know:
– The Icahn School of Medicine at Mount Sinai has launched its first-ever department dedicated to advancing artificial intelligence (AI) to transform healthcare. The Department of Artificial Intelligence and Human Health mission is to lead the artificial intelligence-driven transformation of health care through innovative research, apply that knowledge to treatment in hospital and clinical settings, and provide personalized care for each patient, which will expand Mount Sinai's impact on human health across the Health System and around the world.
– Dr. Thomas J. Fuchs, who will lead the Department in creating an "Intelligent Fabric" that will integrate machine learning and AI-driven decision-making throughout the Health System's eight hospitals. This effort will include creating a hub-and-satellite model to make new tools and techniques available to all Mount Sinai physicians and building an infrastructure for high-performance computing and data access to improve Mount Sinai's diagnostic and treatment capabilities.
– The department will be located on four floors in a completely redesigned and renovated space at 3 East 101st Street that includes areas for computational work and advanced imaging modalities such as virtual and augmented reality. The Department of AI and Human Health is also launching a campaign to recruit talented researchers, scientists, physicians, and students in the field.
Key Partners
– The Mount Sinai Data Warehouse (MSDW) collects clinical, operational, and financial data for use in clinical and translational research, as well as quality and improvement initiatives. MSDW data goes back to 2003, covering a variety of EMR and ancillary systems at The Mount Sinai Hospital and expanding to Mount Sinai Queens, and in recent years, Mount Sinai Morningside, Mount Sinai West, and Mount Sinai Brooklyn hospitals. The MSDW team offers a list of data services to access custom data sets, custom data marts, and de-identified data.
– The Office of Chief Research Informatics Officer (CRIO) oversees the Mount Sinai IT needs related to research infrastructure, data science, and informatics education, taking advantage of the unique data assets, diverse patient population, and informatics resources of the entire Mount Sinai Health System. The CRIO provides critical support to the School's precision-medicine initiative by bridging academic research needs with Mount Sinai's clinical information systems and expanding IT infrastructure supporting clinical and translational research, including e-consenting capabilities integrated with institution-wide biobanking efforts.
Research
The Department of Artificial Intelligence and Human Health will support AI initiatives within departments, institutes, and centers across Mount Sinai and provide an academic home for AI faculty. It will also provide the AI-enabling hardware, software infrastructure, and expertise to continue the Mount Sinai Health System's stronghold as a leader in providing patient care through pioneering innovations and technologies.
Leverage Clinical Translation with Intelligent Fabric
For patients, the Intelligent Fabric will extend beyond the improved care in the walls of the health care system: AI companions will guide them toward disease prevention and healthier living, resulting in enhanced well-being. Intelligent tools, together with physicians and staff, will chaperone patients to the right care at the right time and assist with rehabilitation after they return home. The Intelligent Fabric will envelop them with personalized services, giving them the reassuring feeling of being continuously cared for by Mount Sinai, and more importantly, the confidence that comes with knowing that they will get personalized treatment and have an active role in the decision-making process.