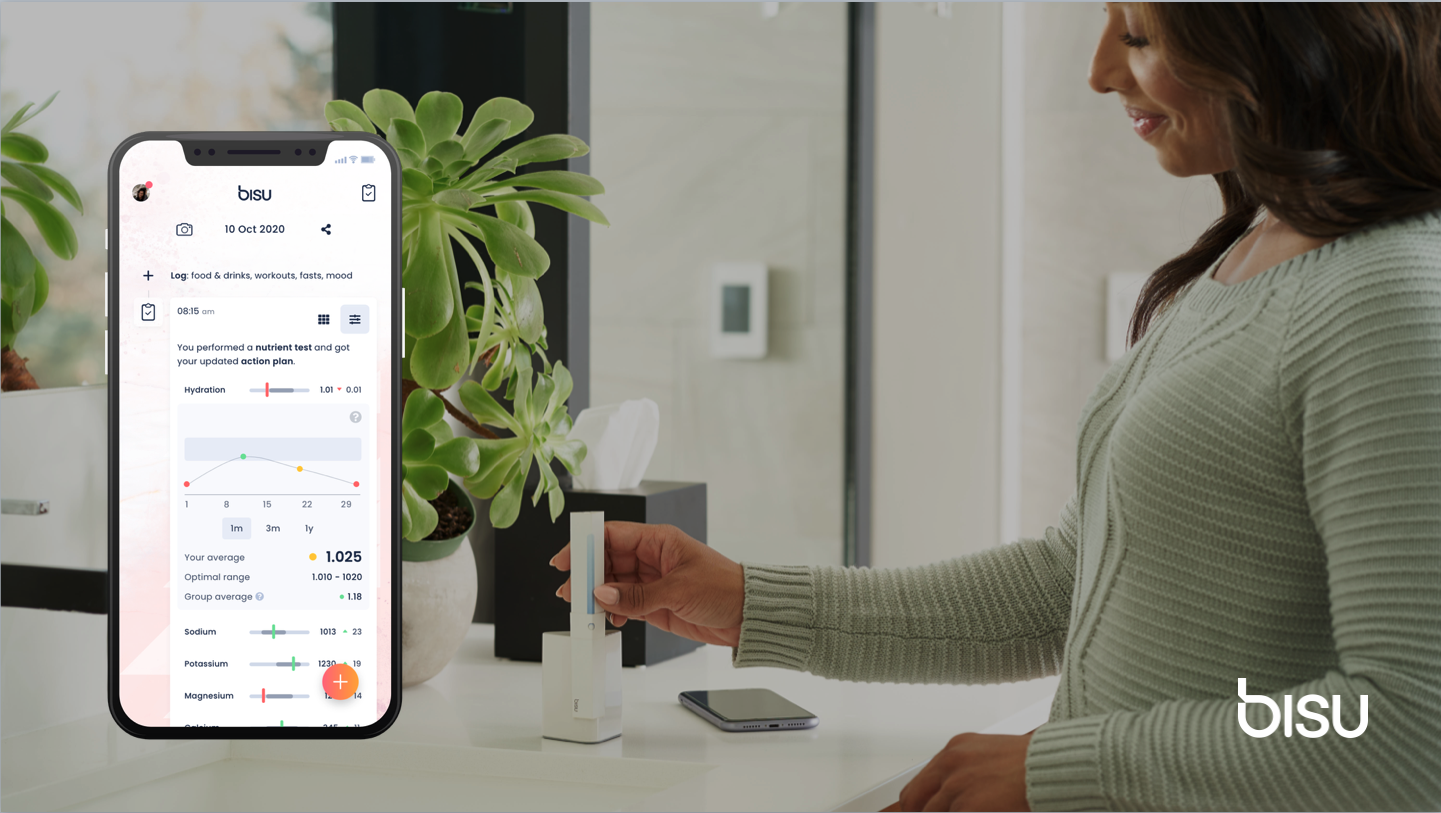 What You Should Know:
– Bisu, Inc., a  Tokyo-based digital health startup that helps people improve their health and wellness through lab-grade testing at home, today announced ­$3.2M in seed funding led by Korean biotech investor QUAD, with participation from ASI­CS Ventures Corporation, 15th Rock Ventures, Pacifico Investments, and SOSV.
– The funding will enable Bisu to bring to market Bisu Body Coach, a portable "home health lab" for personalized nutrition and lifestyle advice through easy, accurate urine and saliva testing. Bisu also reached an agreement with ASICS Corporation to collaborate on health and fitness service initiatives.
Bisu Body Coach: Bringing the Lab to Your Home
Bisu Body Coach consists of a disposable test stick and a reader that syncs with a companion smartphone app. The microfluidic "lab-on-a-chip" technology used in the test stick enables reliable, precise and automated measurements of a wide range of biomarkers in just two minutes. The app provides feedback on key nutrition indicators such as hydration, minerals and vitamins, and recommendations are personalized based on the user's goals, dietary preferences, activity, sleep and weight. 
Bisu Body Coach Availability & Pipeline
Bisu Body Coach is currently in beta, with a pipeline of additional test sticks covering training intensity, hormones, and pet and baby health. Bisu and ASICS will work together on future initiatives aimed to enhance personal health and athletic performance. ASICS' investment follows Bisu's victory in the U.S. Sports & Fitness Industry Association's startup competition — one of the industry's major events for which more than 100 sports and fitness executives served as judges.
"This funding is a major vote of confidence from a group of investors who are both tech-savvy, consumer-focused and globally minded," says Daniel Maggs, Co-founder & CEO at Bisu. "We are delighted to announce our collaboration with ASICS. ASICS shares our passion for making beautiful yet scientifically rigorous products in the spirit of Japanese craftsmanship, yet is also a modern, globally-recognized brand," says Wojciech Bula, PhD, Co-founder & CTO.